A Bonding Experience in Cinque Terre
Over the weekend between workshops in Italy Roger Dugan, Joe Schatz, and Marc Matsuura followed Mark McGranaghan on a hiking adventure in Cinque Terre (5 lands). We may not have totally realized how badly out of shape we were when we started, but by the end, we certainly knew. Sore legs, sore feet, sore ...... If you can imagine several hours on a stair climber in the heat. However, the scenery was gorgeous and I'm sure the pain will eventually fade from memory and I'll remember only the bonds of friendship and the scenery.
Thumbnail images only. Contact me if you want a higher resolution image.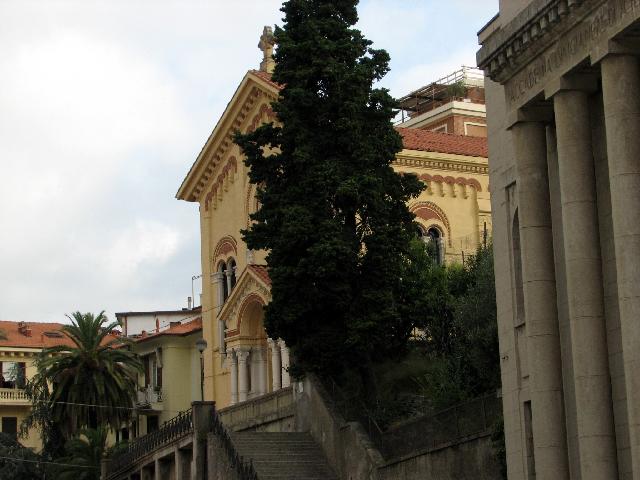 Church outside our hotel in La Spezia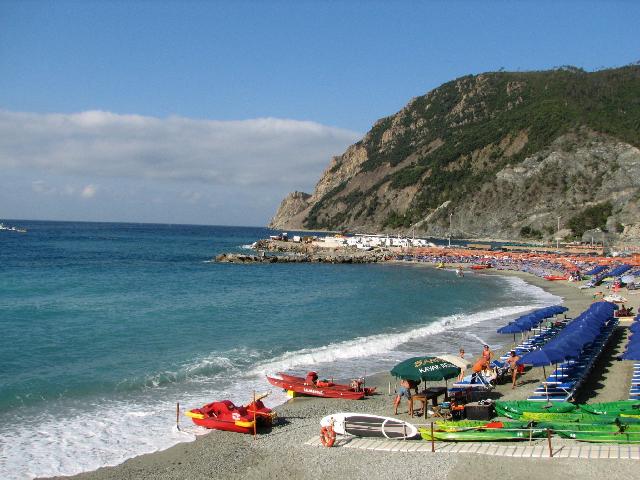 Beach in Monterosso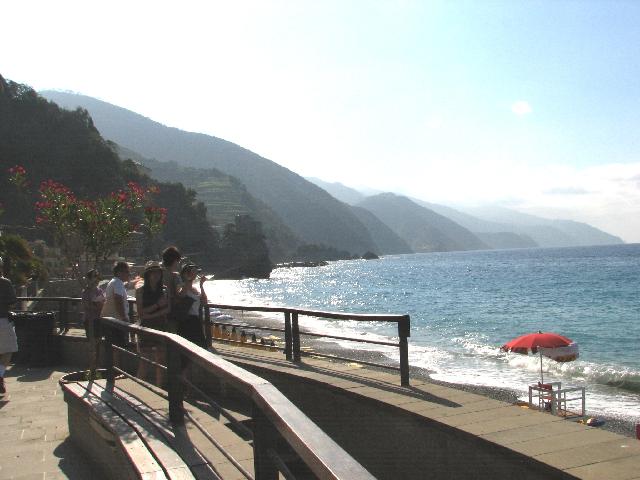 View the other way ...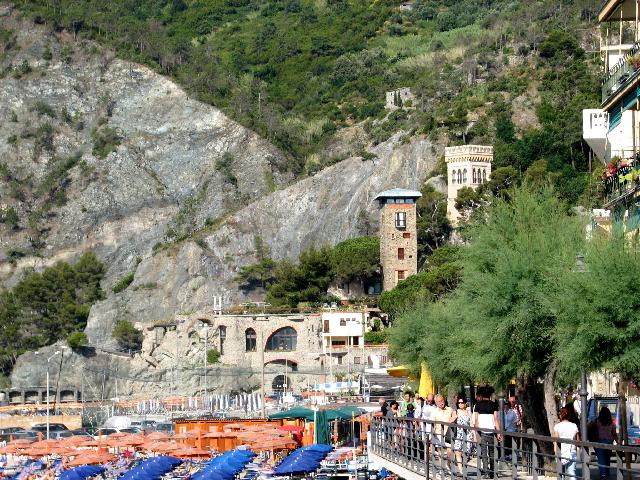 Monterosso as we started on the trail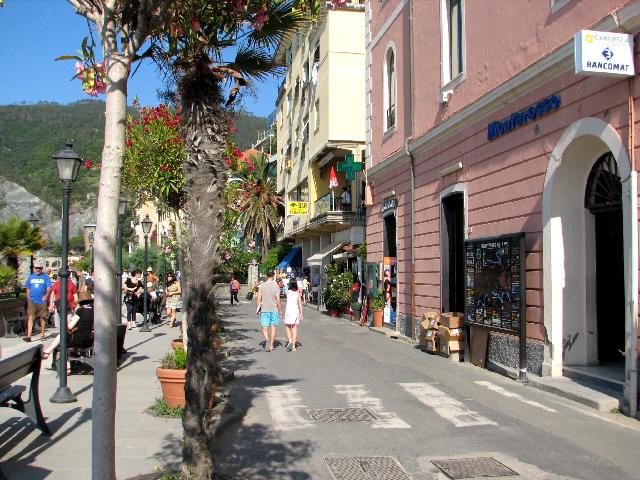 Shops on the outskirts of the city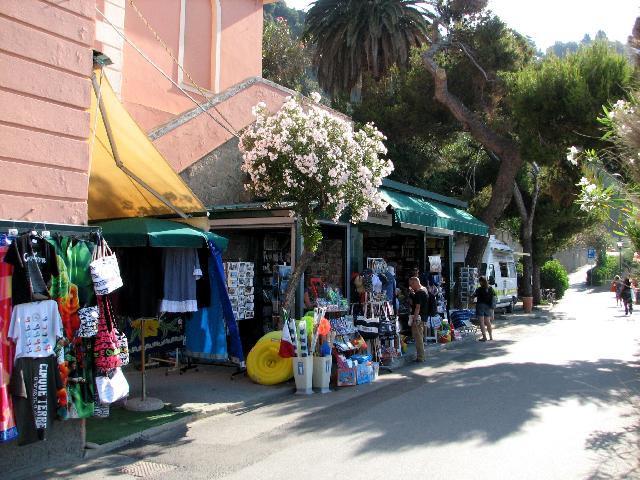 More shops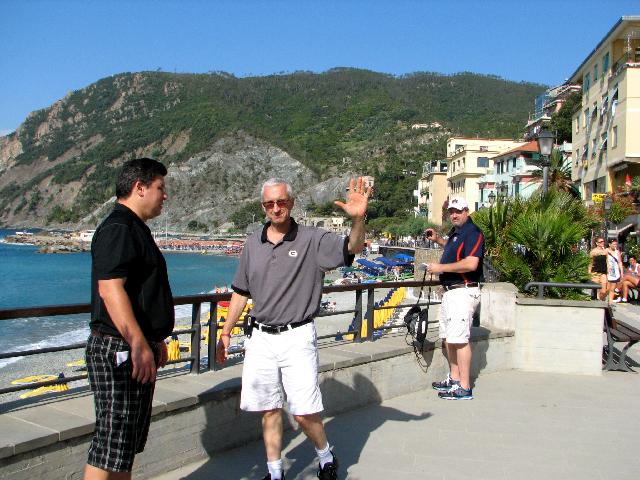 Marc, Mark, and Joe ... all looking fresh at this point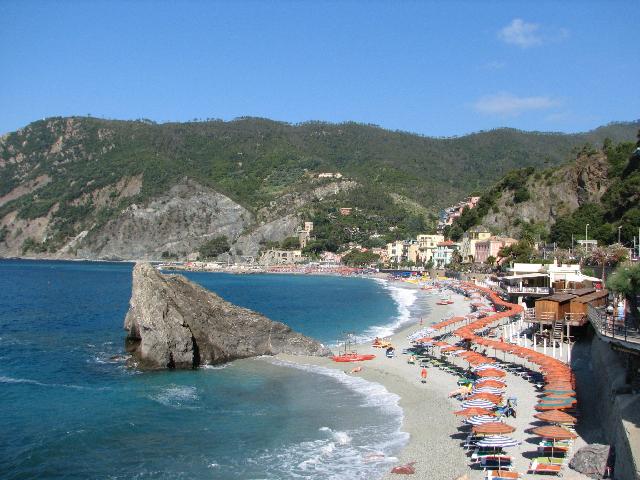 Looking back on the city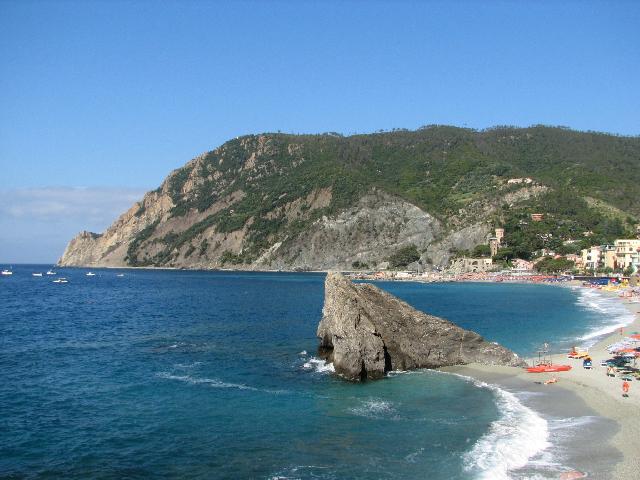 Nice view of the beach and coast line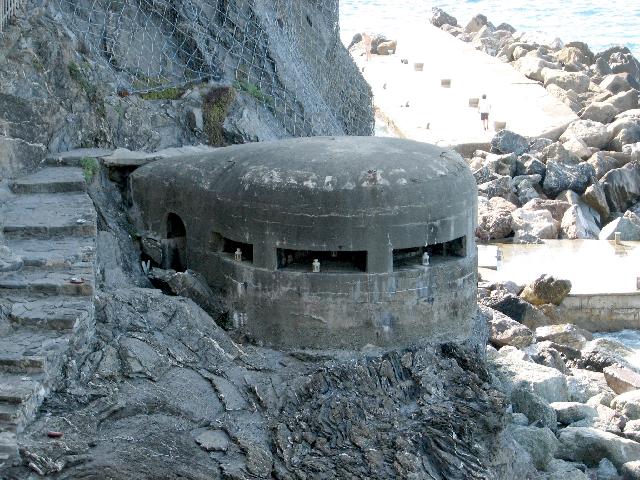 WW II pillbox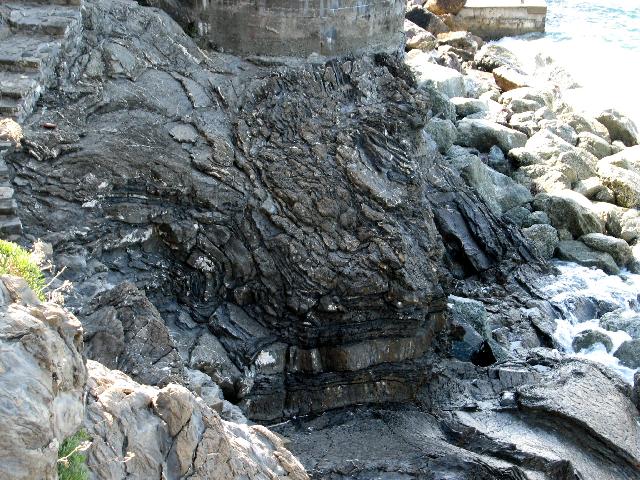 Interesting folded rock layers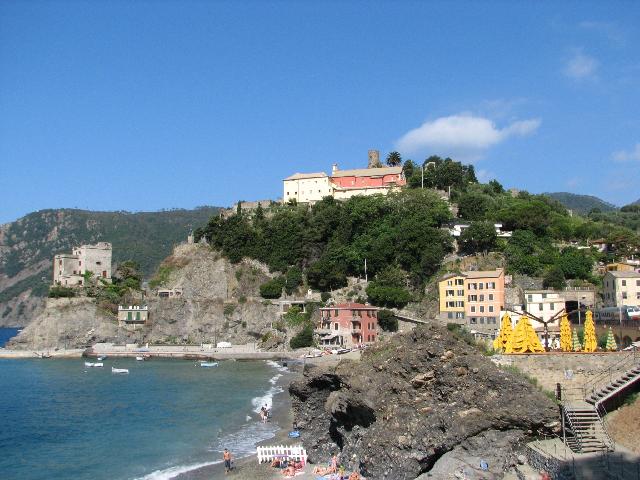 Looking back after the first hill on the trail out of Monterosso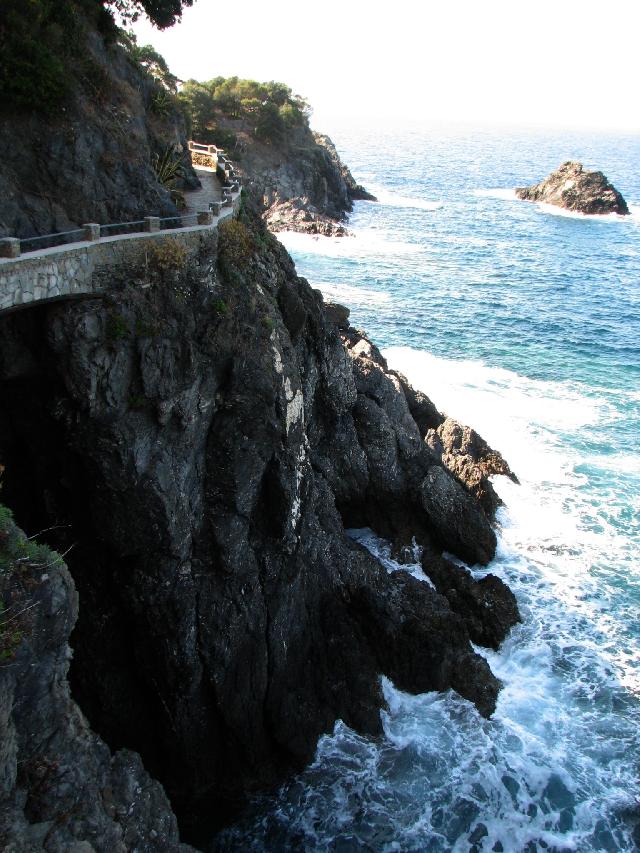 Trail along the coast line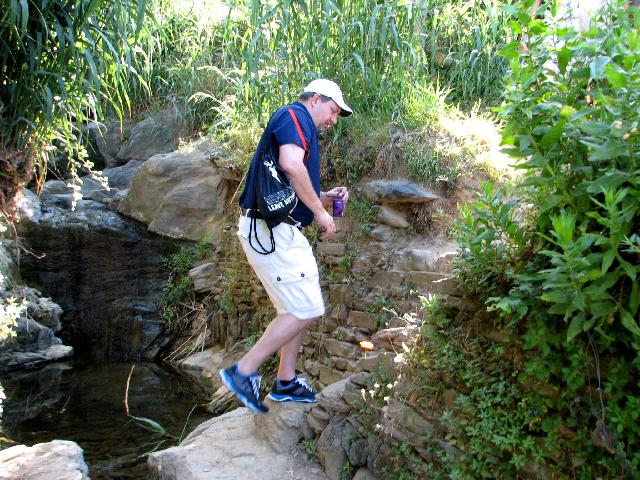 Joe starting on one of the many "stairmaster" workouts. By a spring in the midst of a vineyard.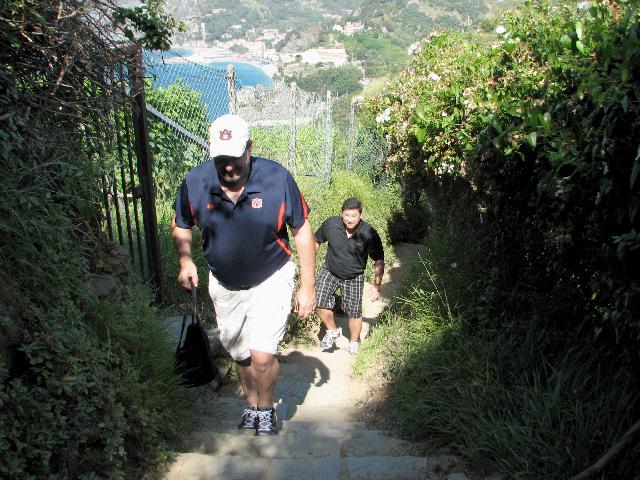 Stairmaster workout #1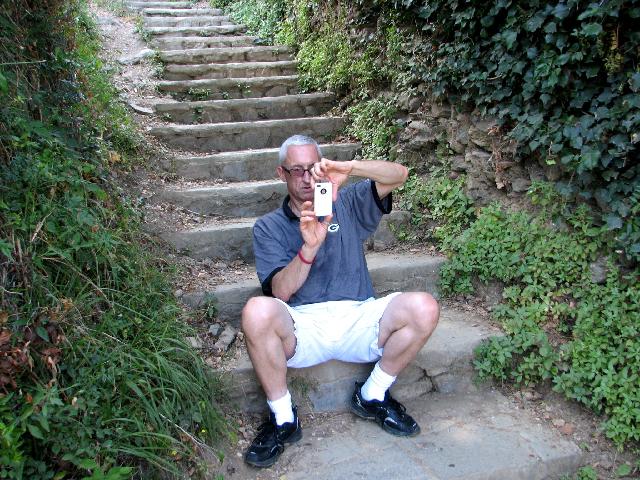 Mark taking a break. More stairs ...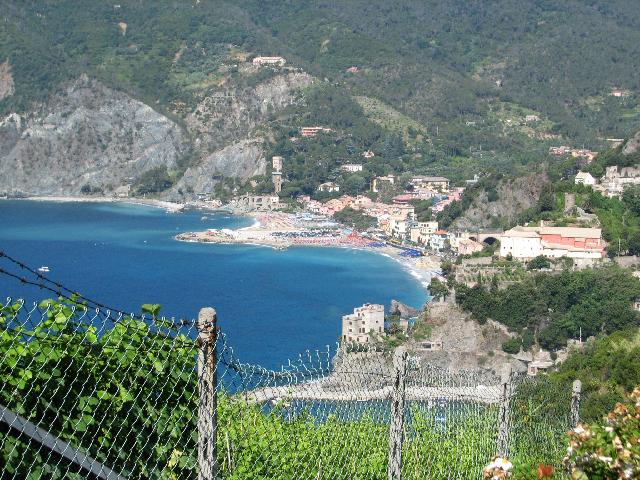 Near the top of our climb looking back on Monterosso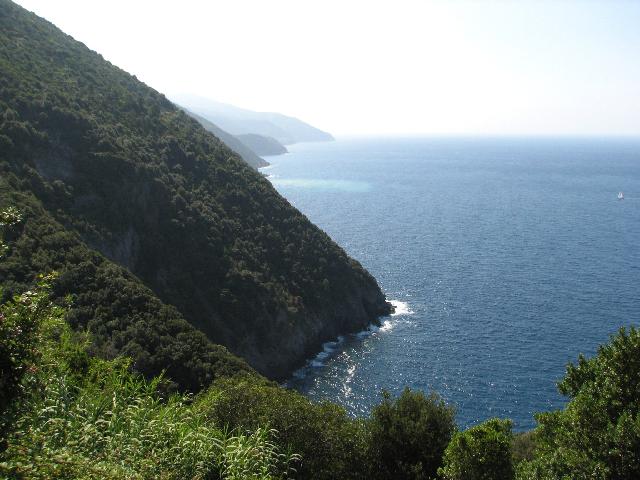 Beautiful coastline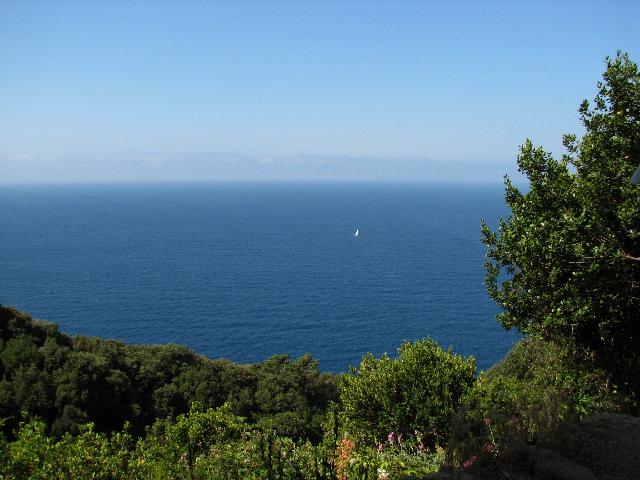 A solitary sailboat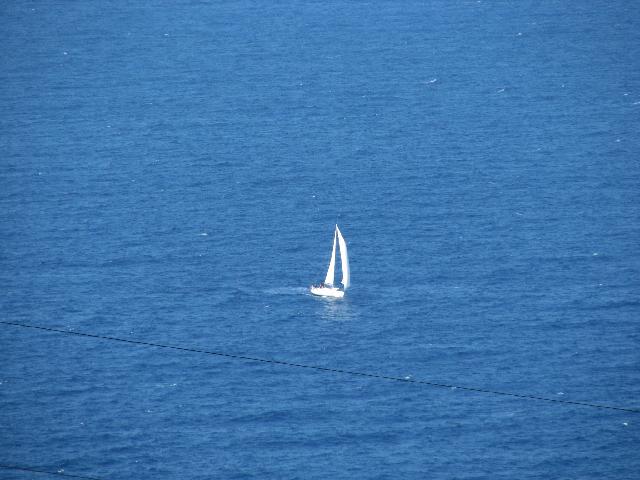 Zoom in ..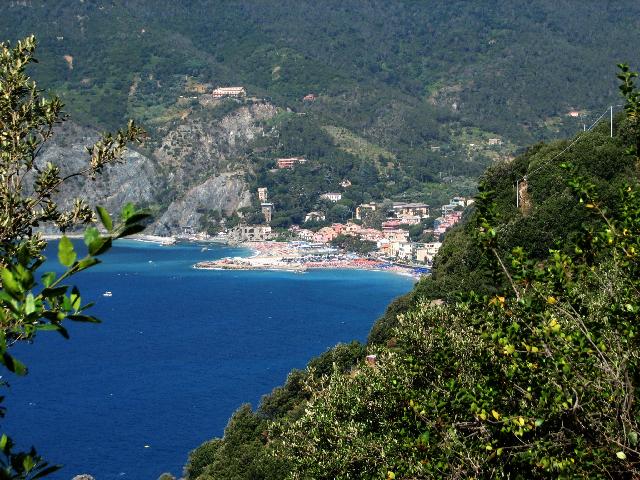 Monterosso from a little farther down the trail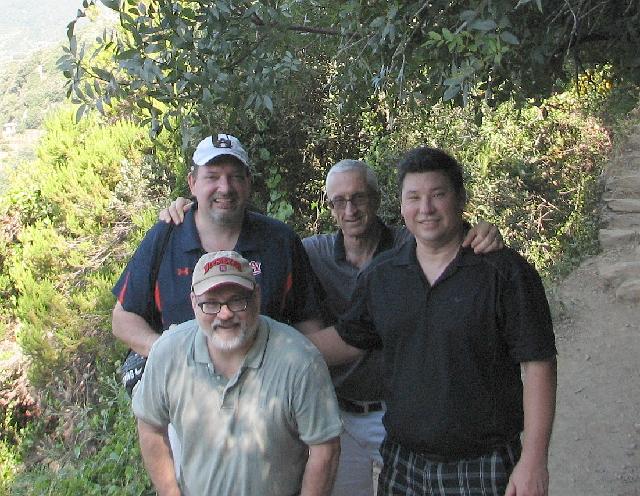 A gal from NY took our group photo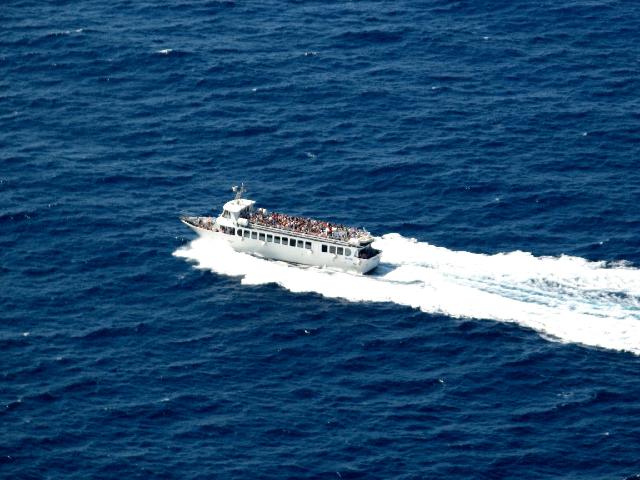 Looks like an easier way to take the tour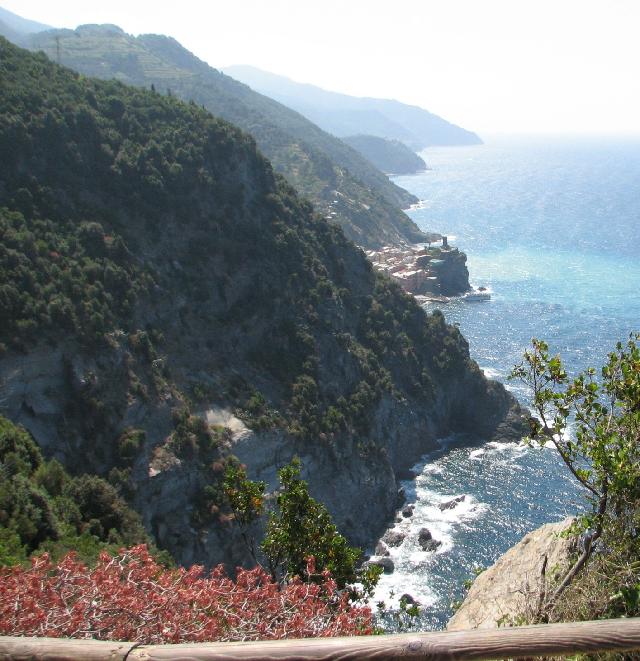 The next village is in sight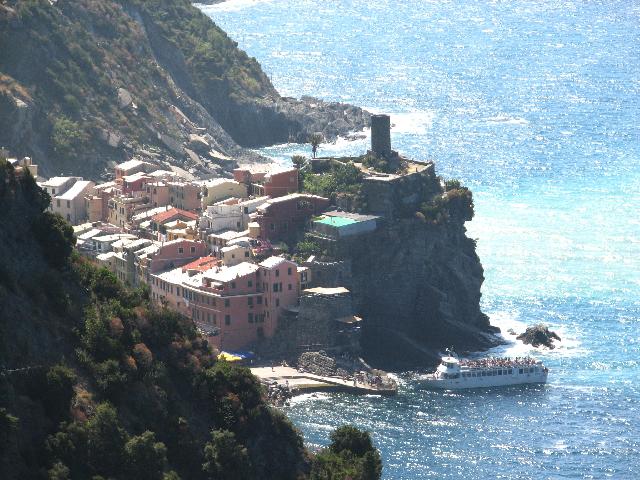 Getting closer. The tour boat about to dock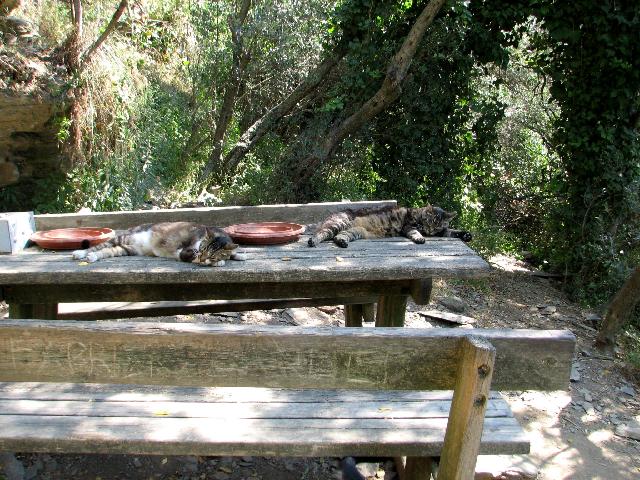 Some lazy kitties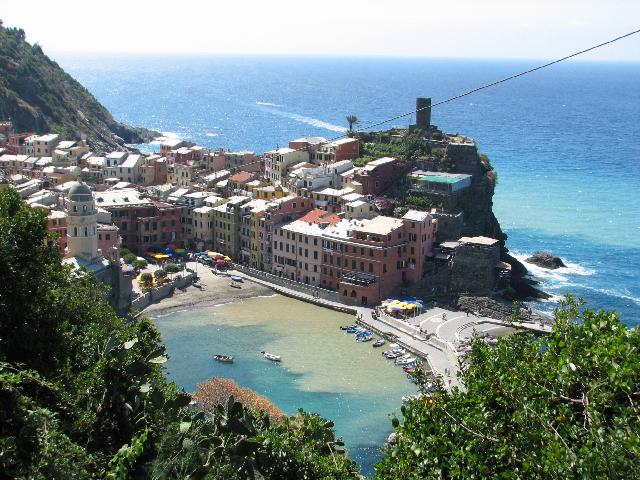 Vernazza. We stopped here for lunch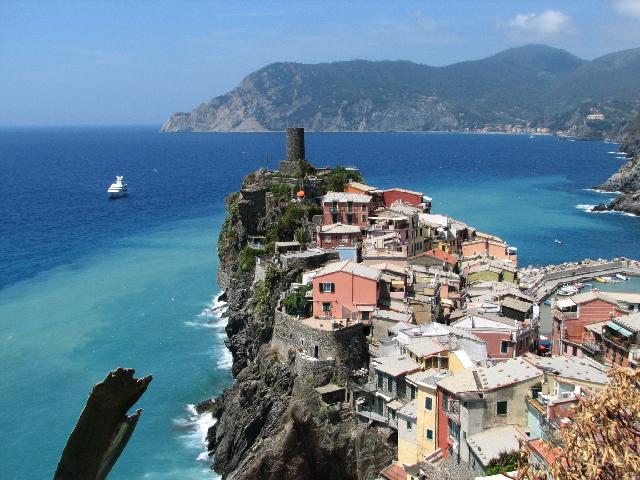 Looking back on Vernazza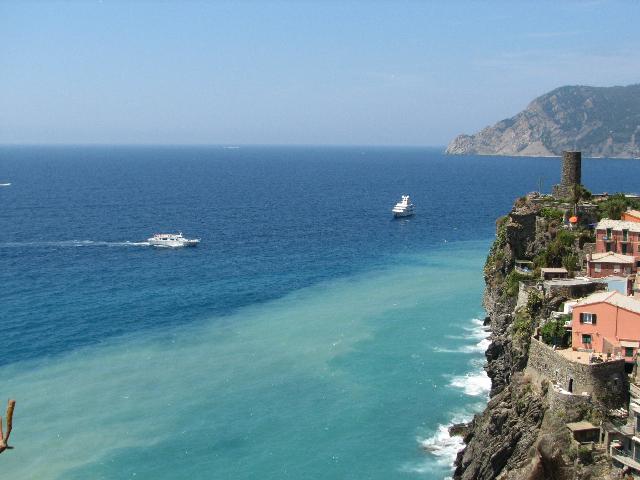 Vernazza and boats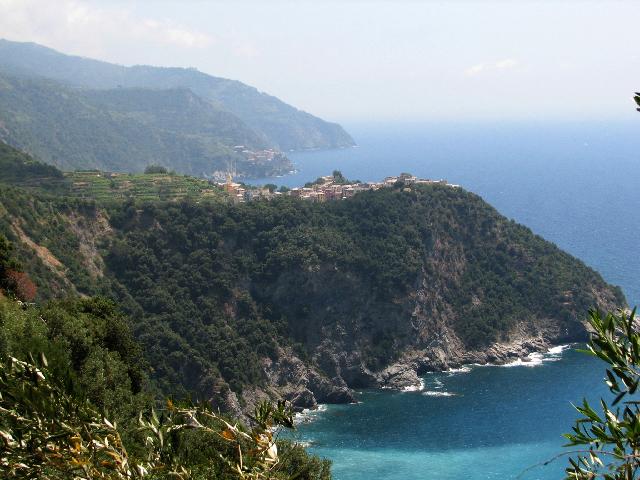 The next stop, Corniglia, off in the distance. This one is on top of the hill.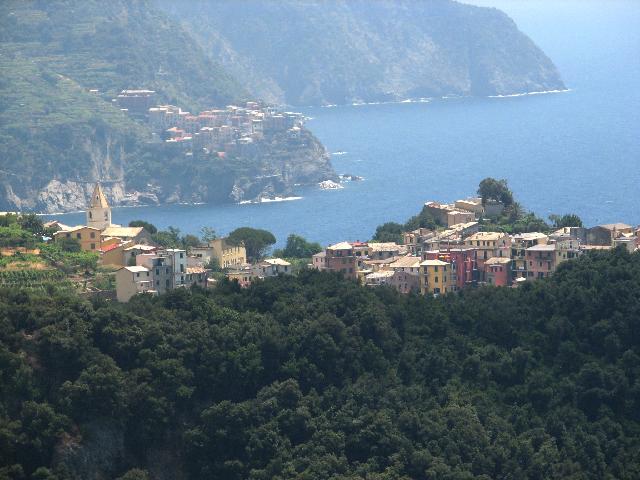 Corniglia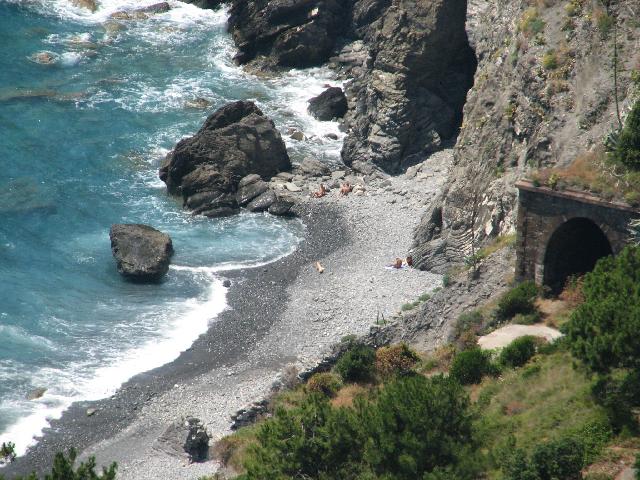 Beach (we think it was clothing optional)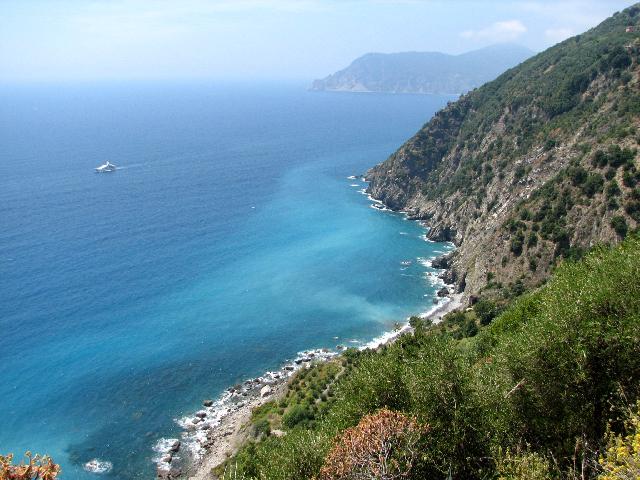 Looking back up the coast whence we came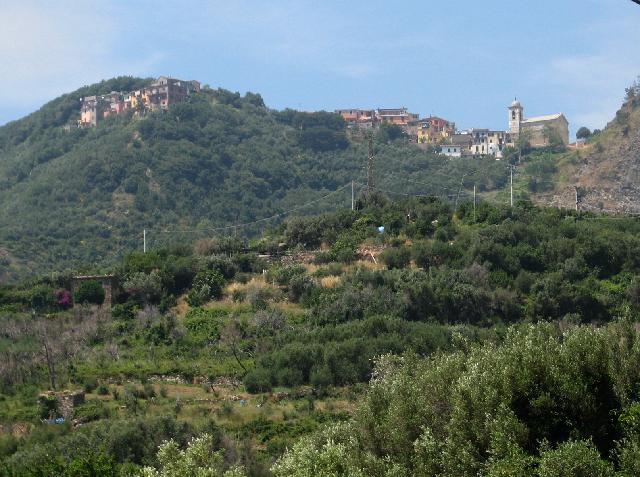 Looking back up the hill from Corniglia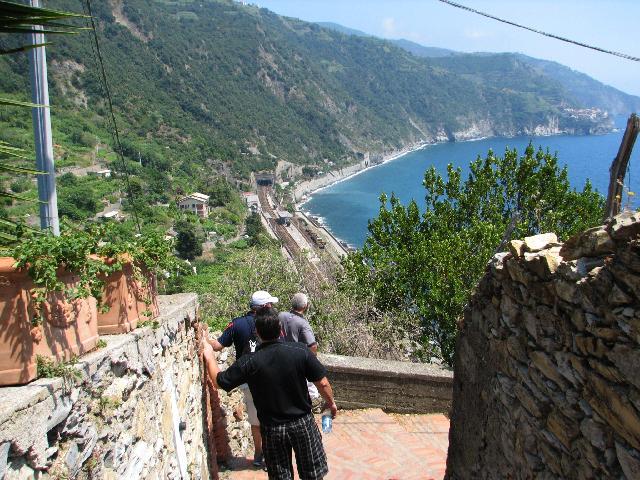 Checkout the body language. We had decided to catch the train and head back to La Spezia. At this point we realized there were about 15 switchbacks of stairs to get down to the track level and we were rather tired of stairs by this time. It was about a 20 min hike to the train station.

Last stop before heading to La Spezia