Vocal Trash in Clarksburg, WV on Nov 9, 2018.
We traveled to Ohio to Peggy's mom's place and then picked up some family members and went to Clarksburg, WV on a chilly rainy night to watch Greg and Vocal Trash perform. Was a neat show and everyone had a good time.
Thumbnail images only. Contact me if you want a higher resolution image.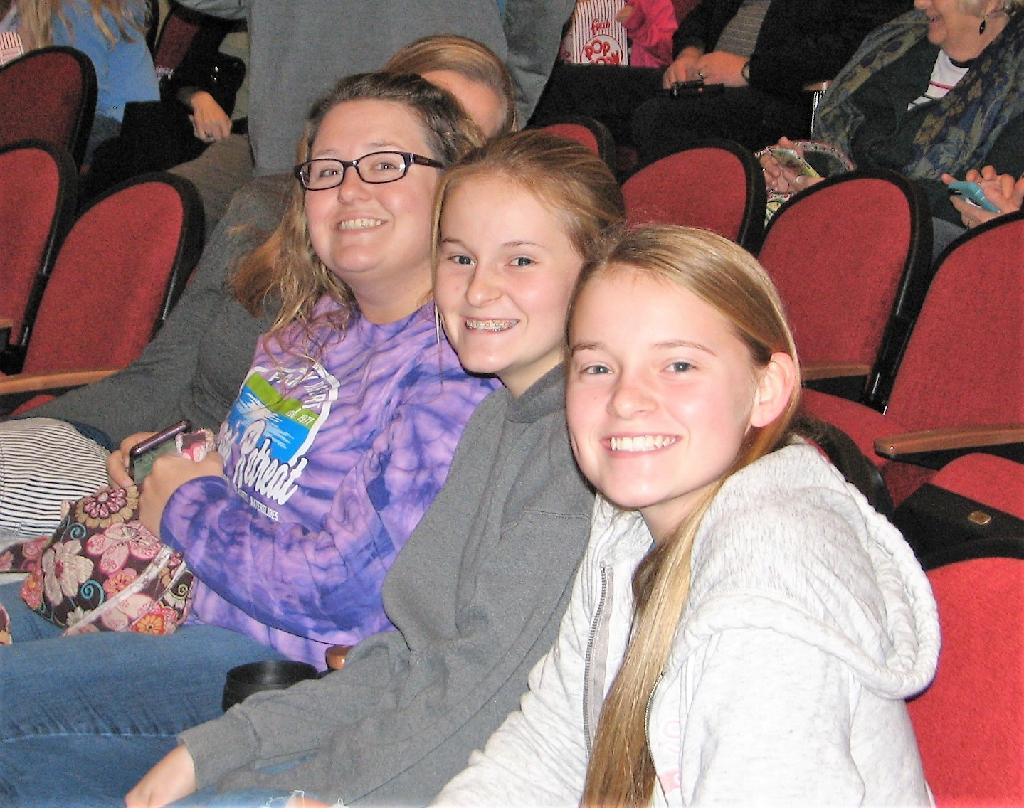 Mariah Thatcher, Anna and Aubrey McIntire (Bethany Thatcher McIntire is hiding behind Mariah) Mariah is a good (fast) driver and drove our van back to Marietta. We made record time.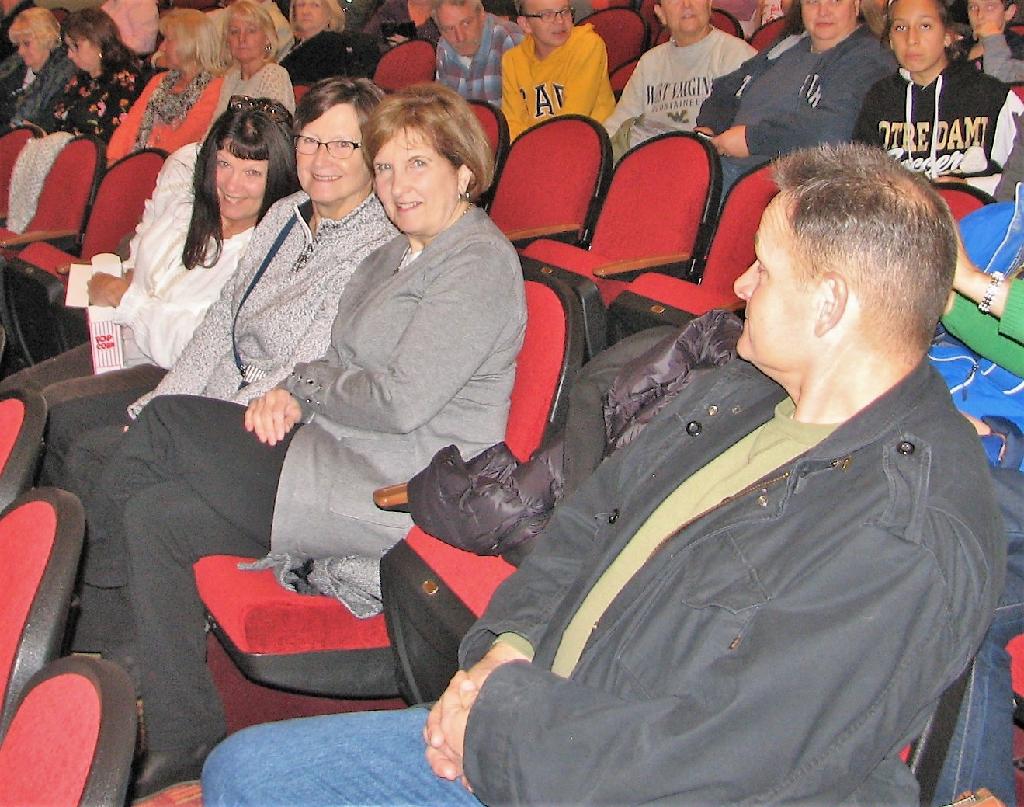 Sisters "Crazy Aunt" Carol Wagner, Betty Thatcher, and Peggy Dugan. Scott McIntire is observing.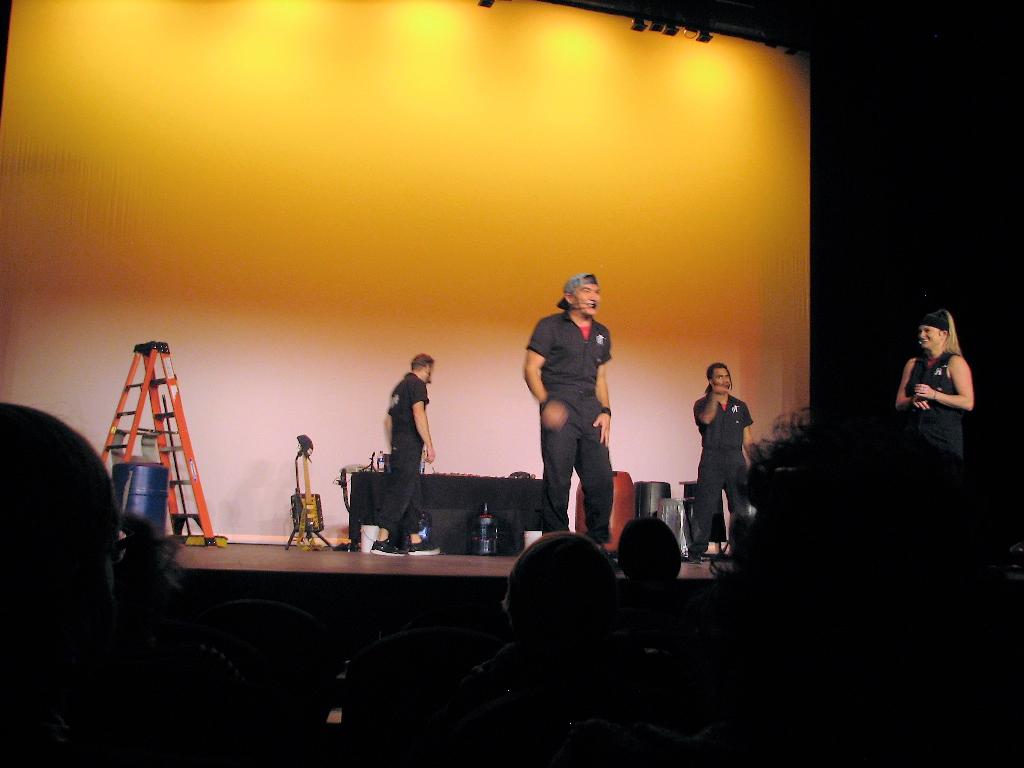 Vocal Trash on stage at the beginning of the show. Steve Linder warming up the crowd. Greg Dugan on the left in the rear.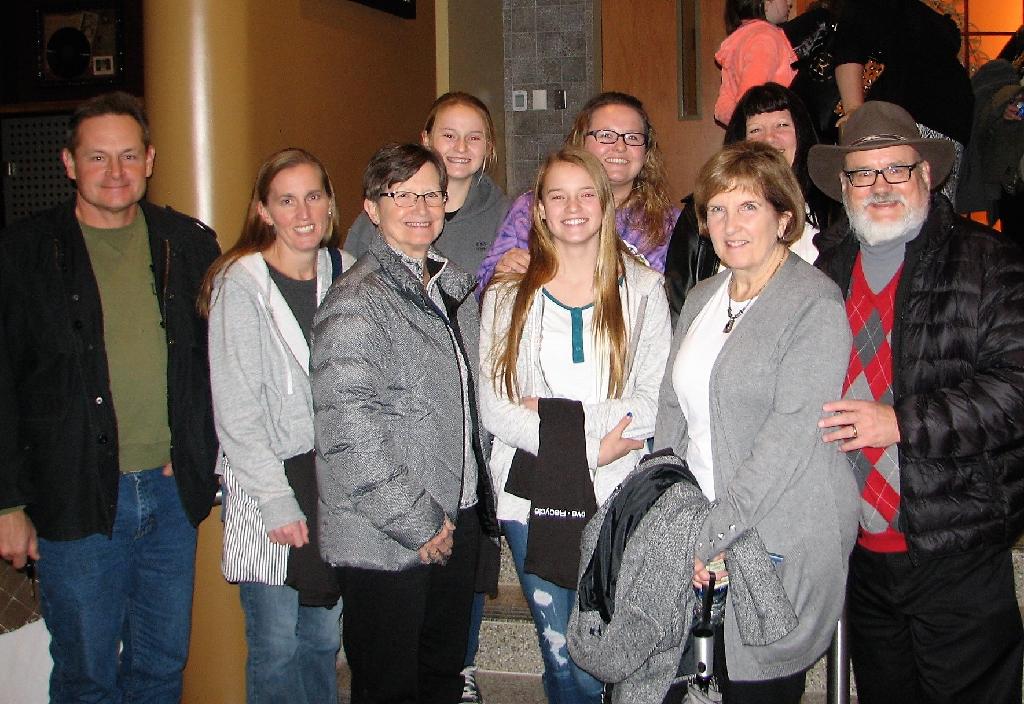 Our Family Group after the Show.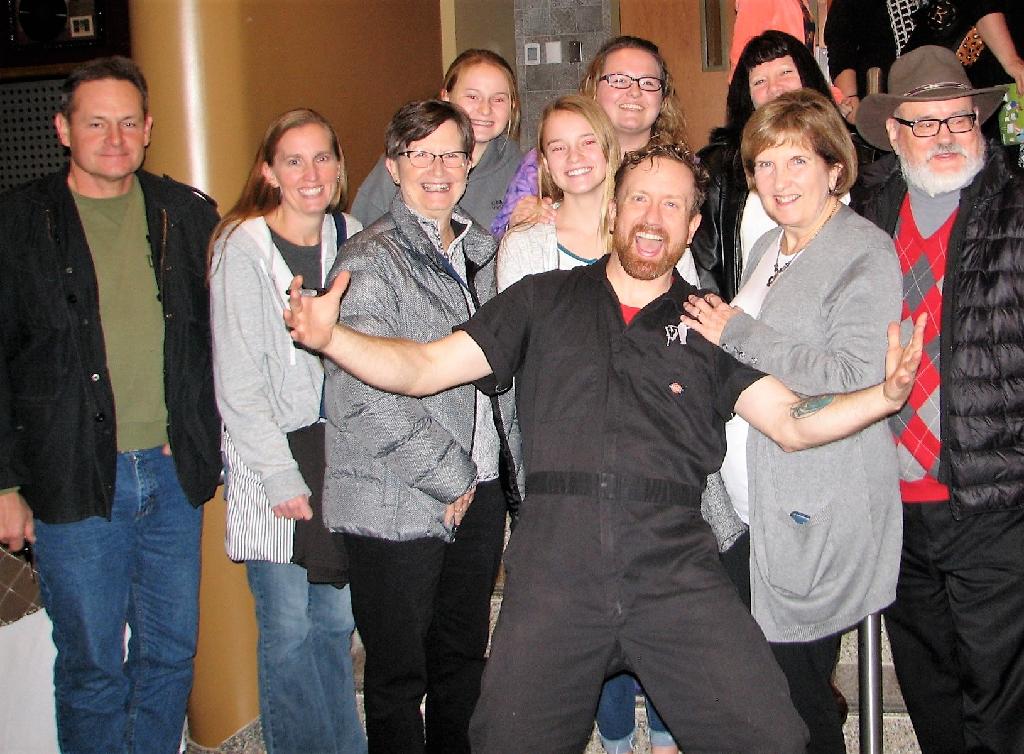 Greg joins in with the family after the show.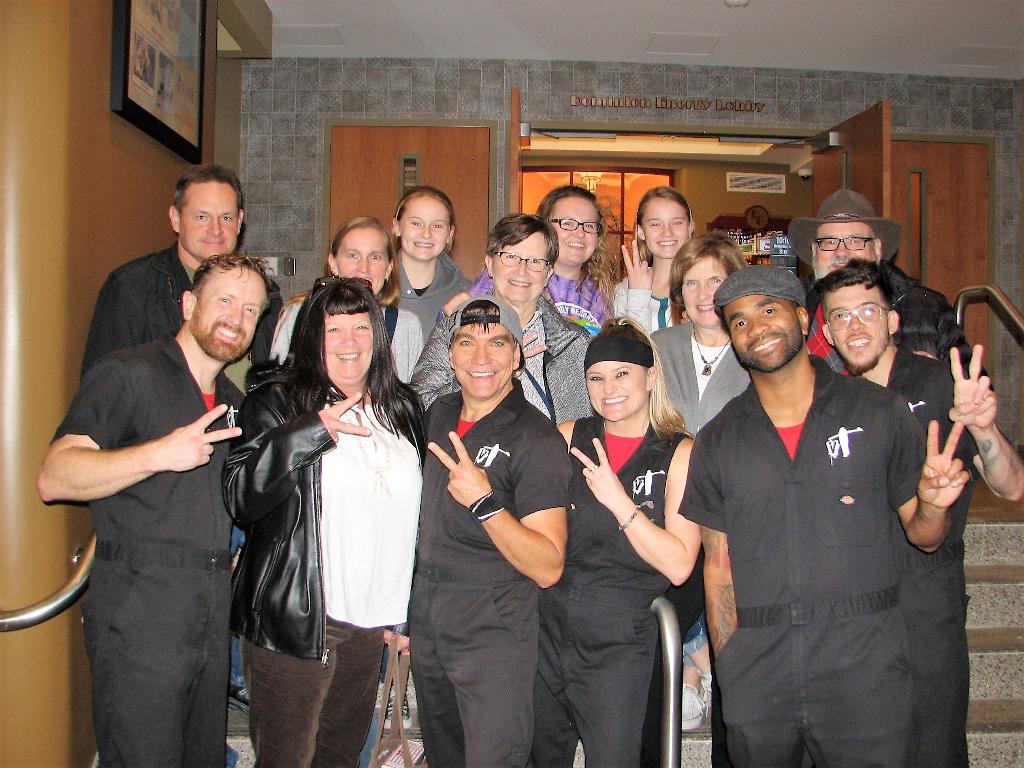 With the entire Vocal Trash group.