Thanksgiving in Dallas
We traveled to Greg and Meredith's for Thanksgiving. We had to dodge winter storms on the way down by going south through Birmingham and Jackson. Once we got past Chattanooga, traffic and rain was light. Had Thanksgiving dinner at the Clingan's (Meredith's parents). Did some shopping on Friday but did not get up early to do it. Then decorated the house for Christmas.
Thumbnail images only. Contact me if you want a higher resolution image.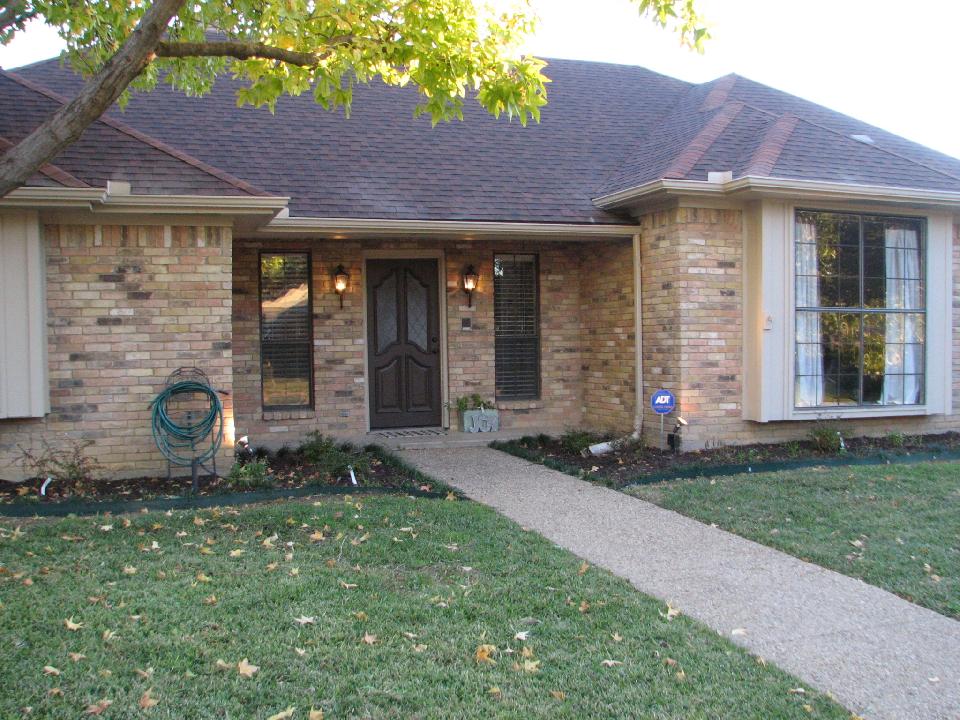 Greg and Meredith's new house in Carrollton, TX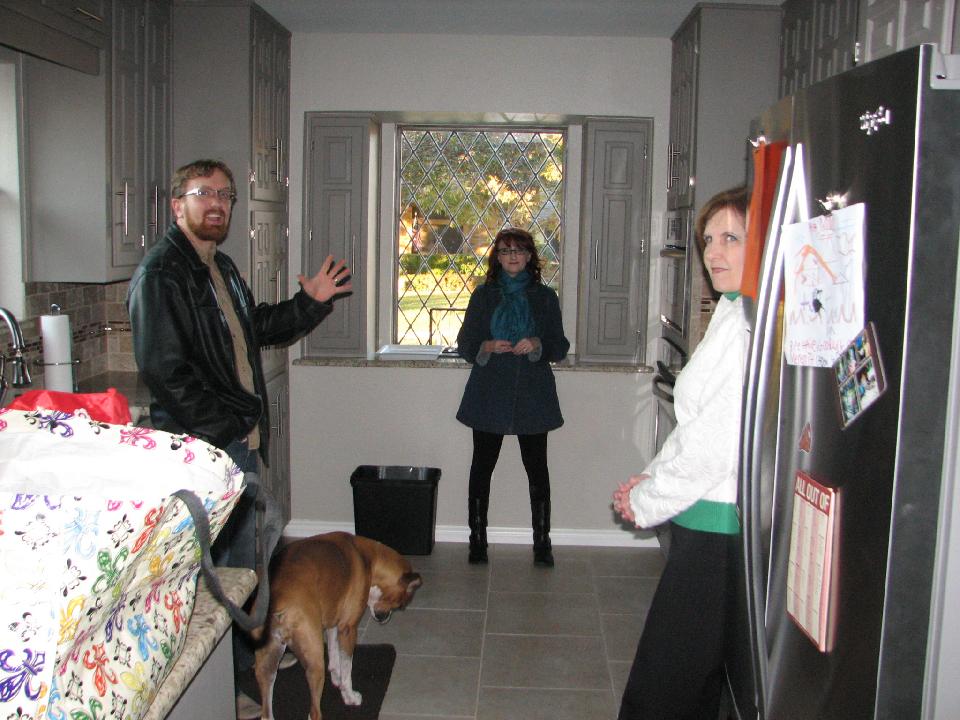 In the kitchen: Greg, Meredith, and Peggy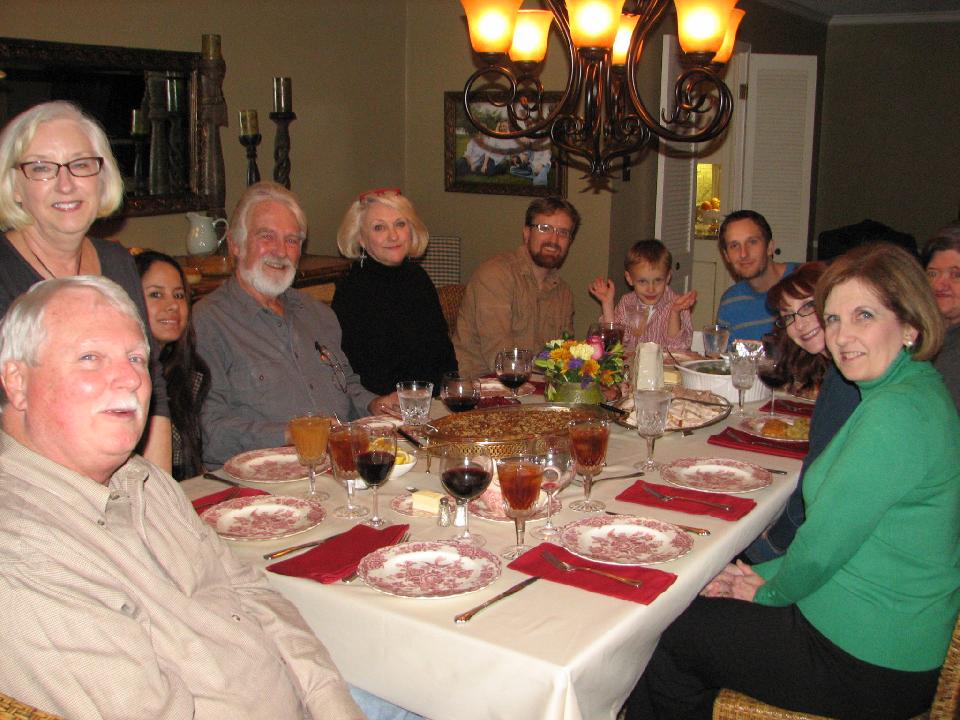 Thanksgiving dinner at the Clingans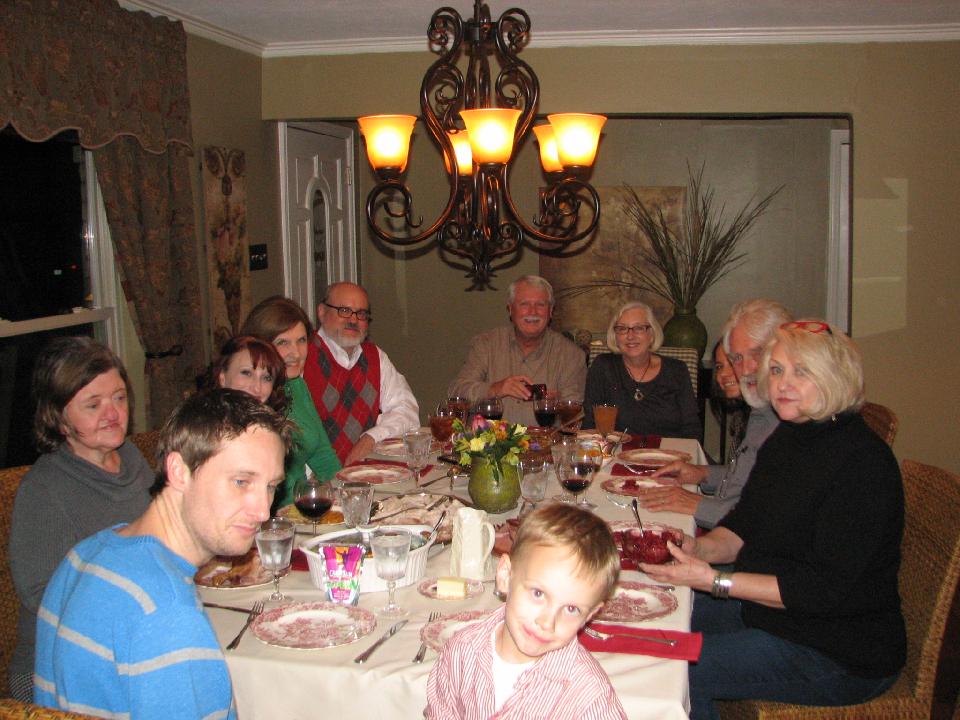 View from the other side of the table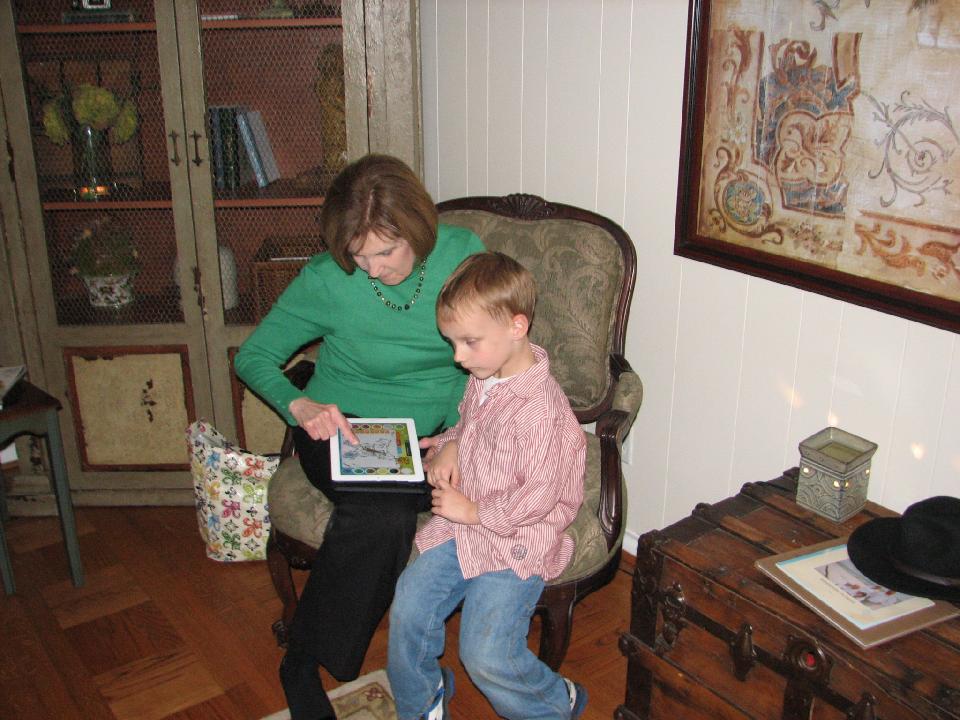 Peggy with Caden Clingan playing games on the iPad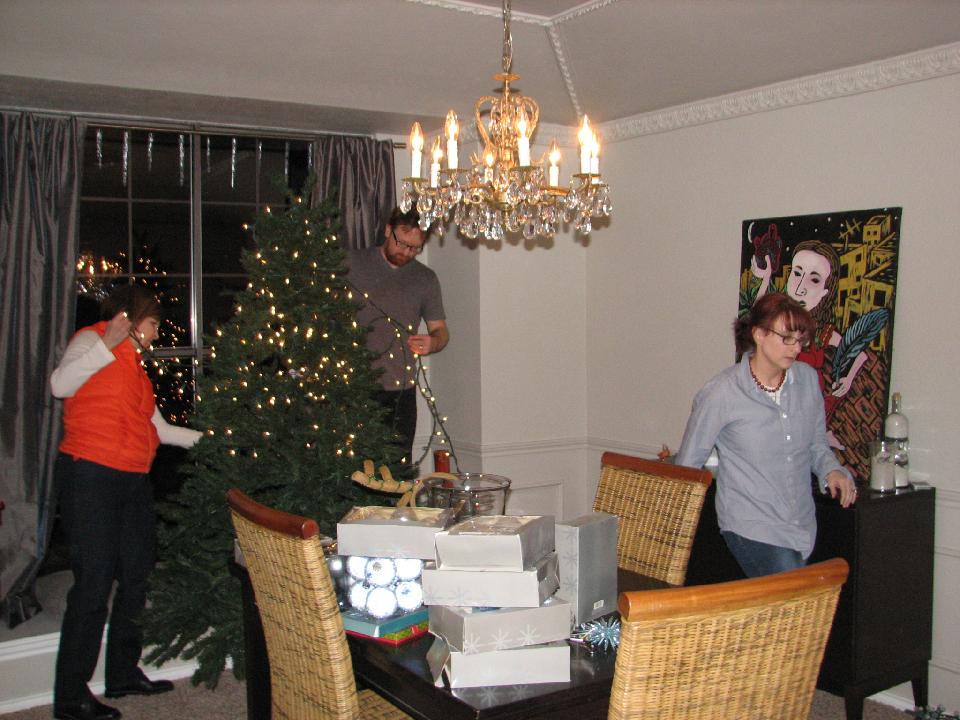 Putting up the tree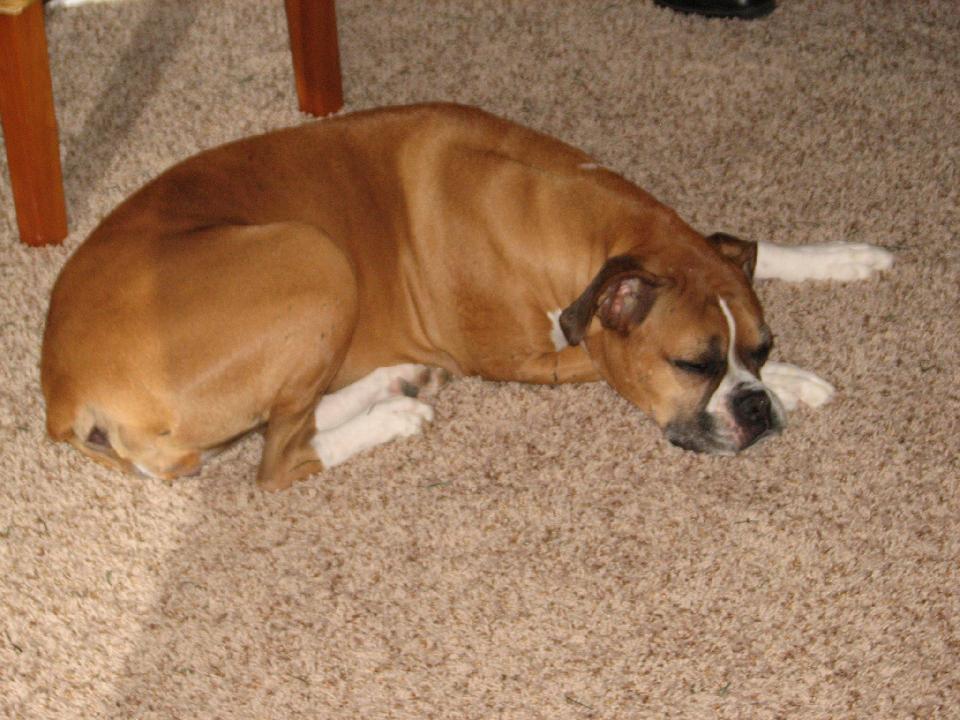 Izzie's really interested in the tree decorating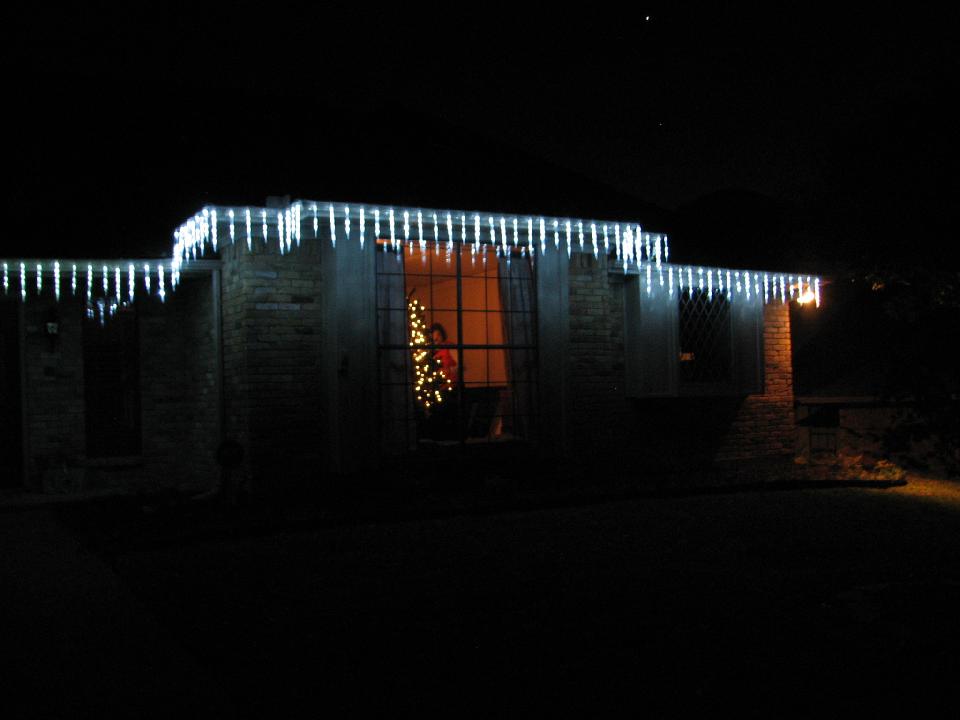 Icicles on the outside; Peggy decorating the tree inside.