Extras from Peggy's iPad
Feb 15, 2014: Finally got around to downloading Peggy's iPad and found some good photos of Greg and Meredith's new place in Dallas area where we went for Thanksgiving.
Thumbnail images only. Contact me if you want a higher resolution image.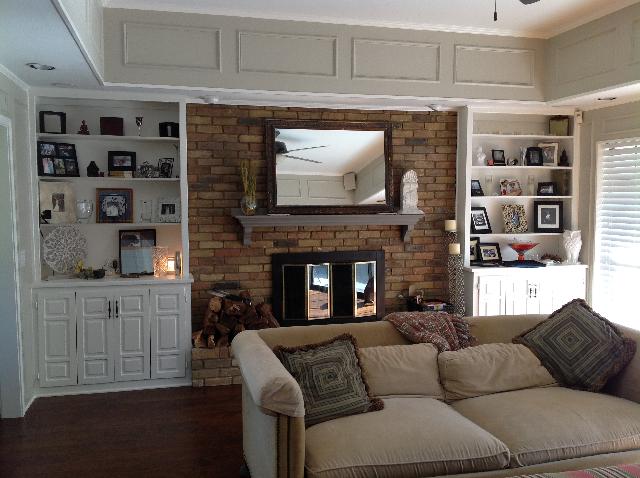 Living area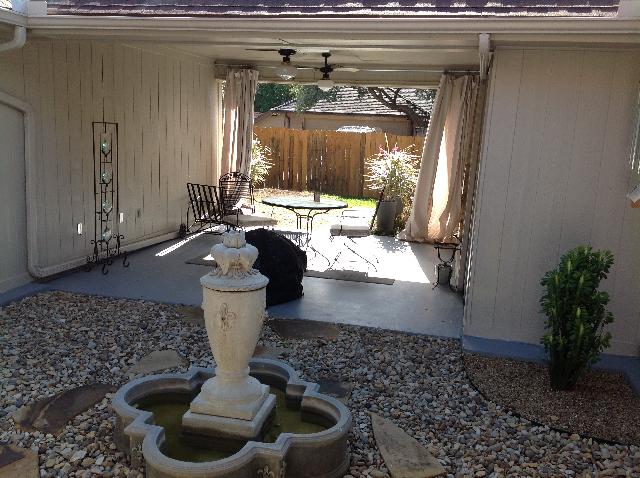 Patio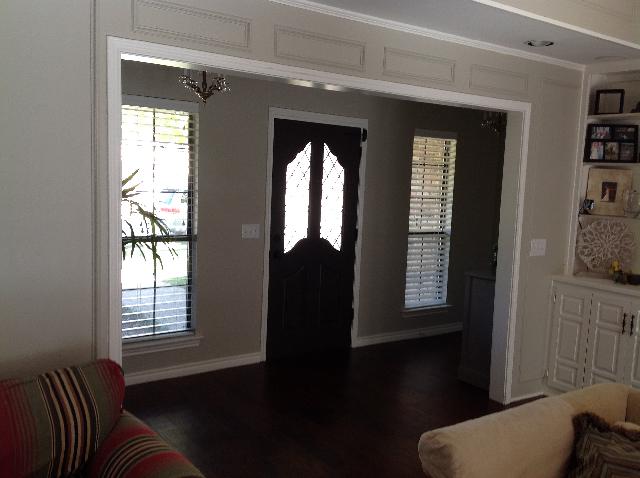 Front door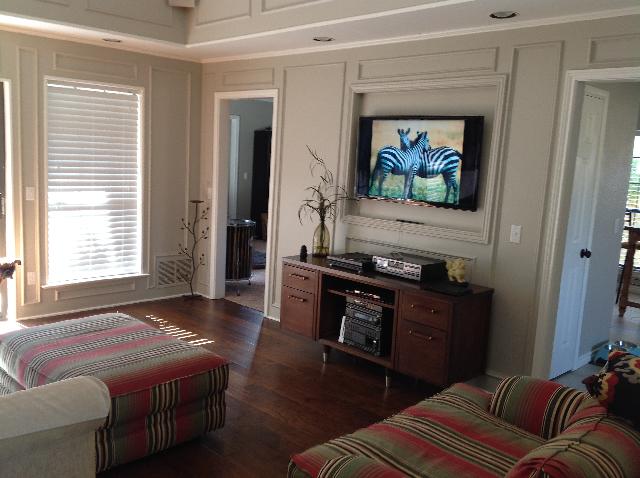 Other view of living area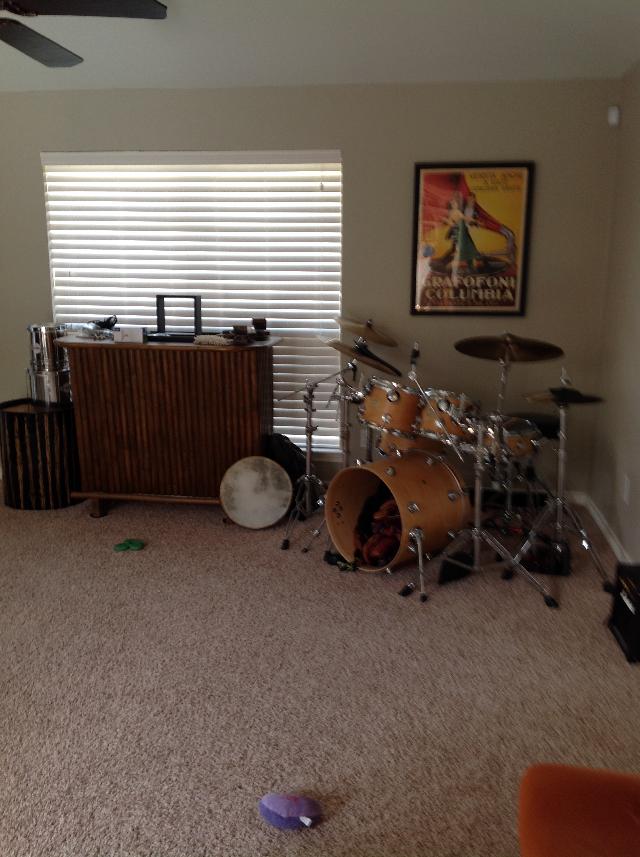 Drum room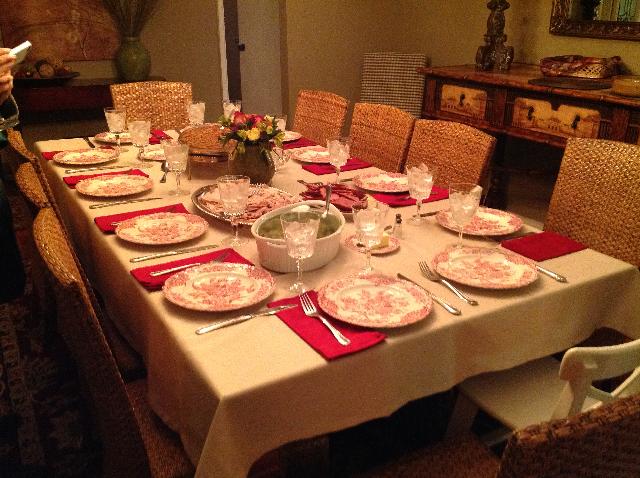 Table at the Clingan's for Thanksgiving before we sat down.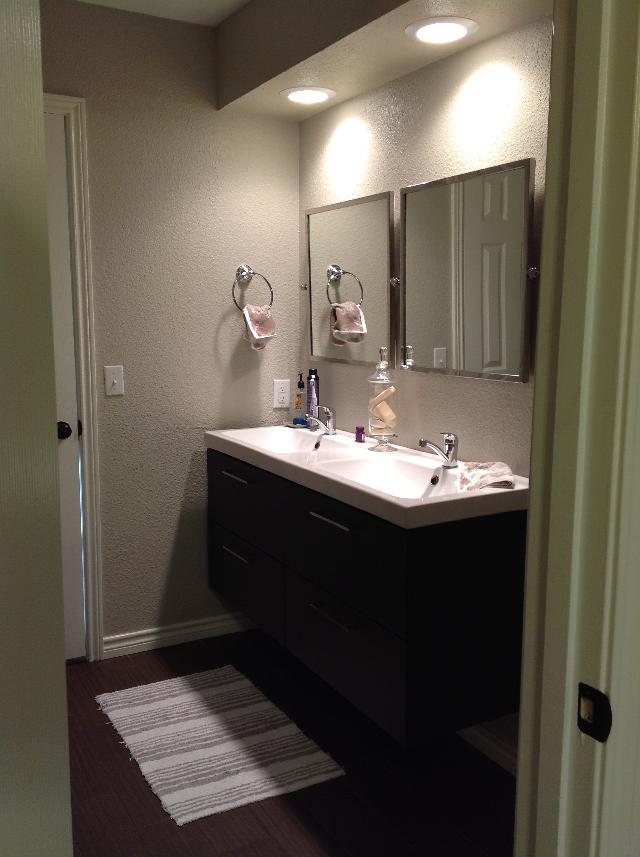 Guest bathroom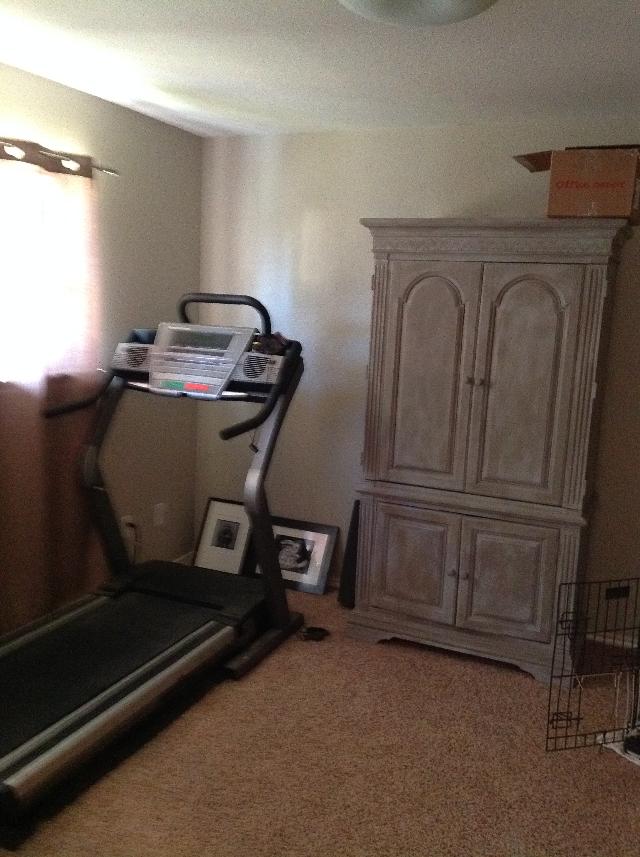 Exercise room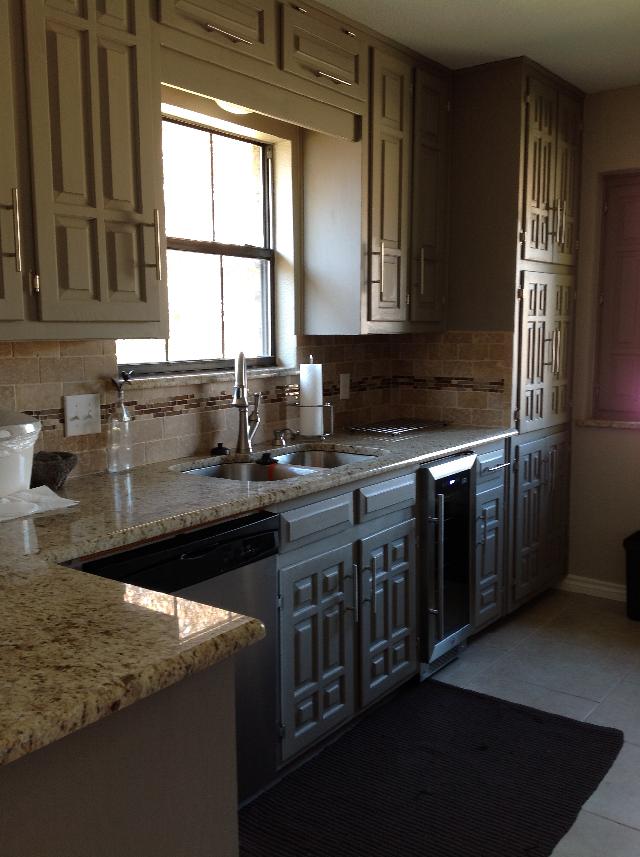 Kitchen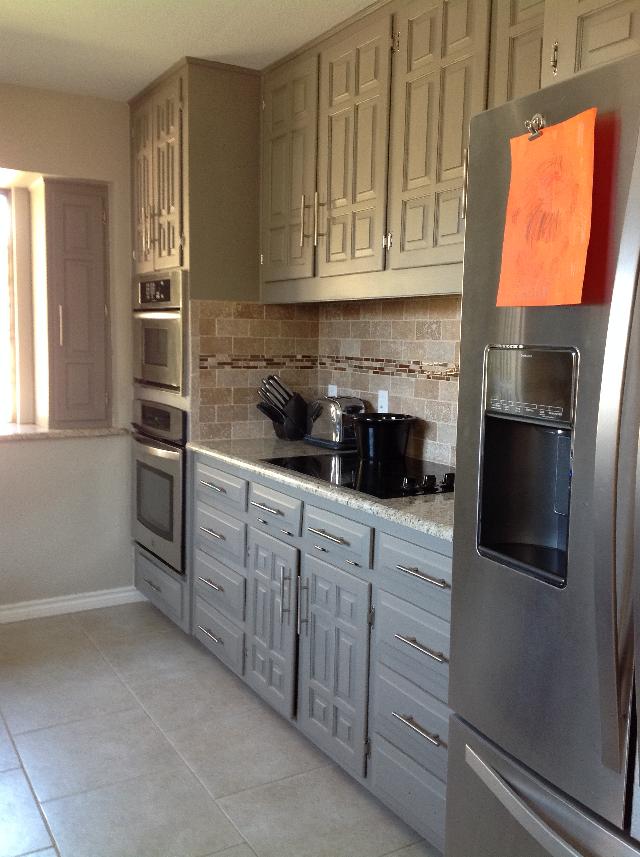 Other side of kitchen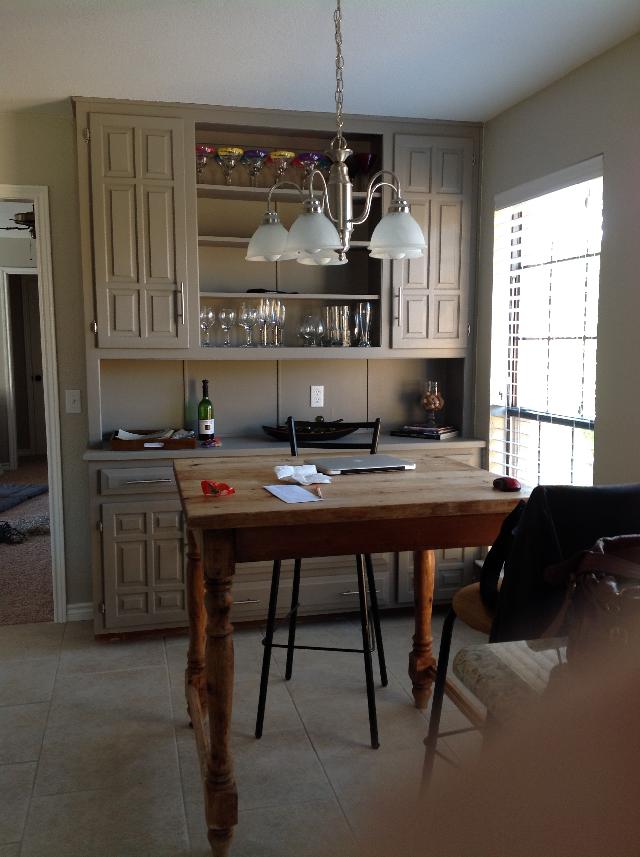 And another side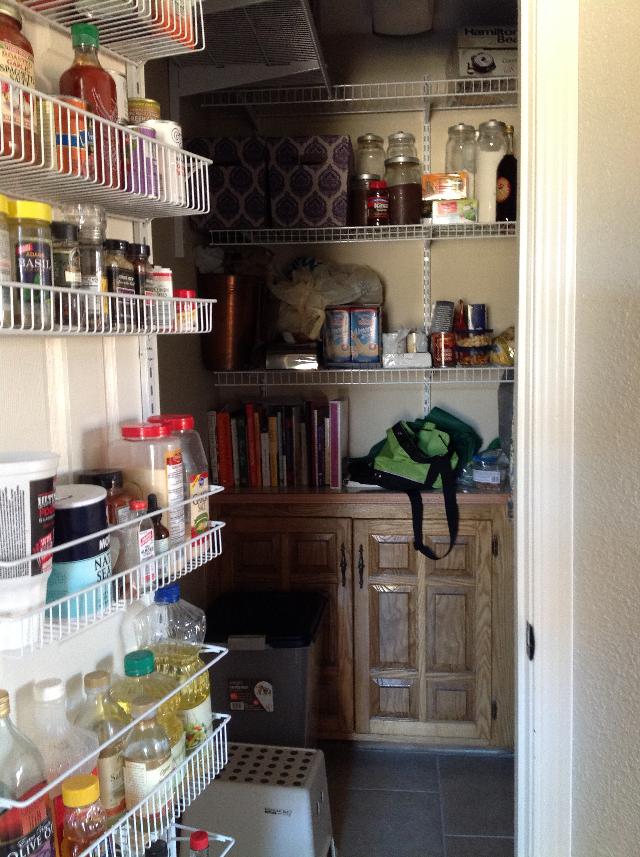 Nice walk-in pantry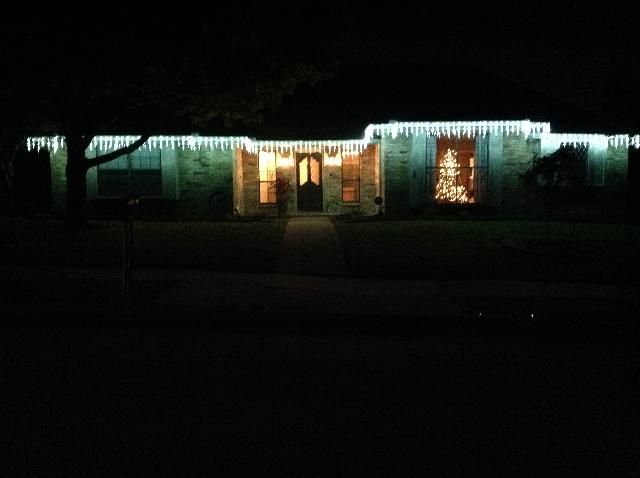 With all the christmas lights lit ...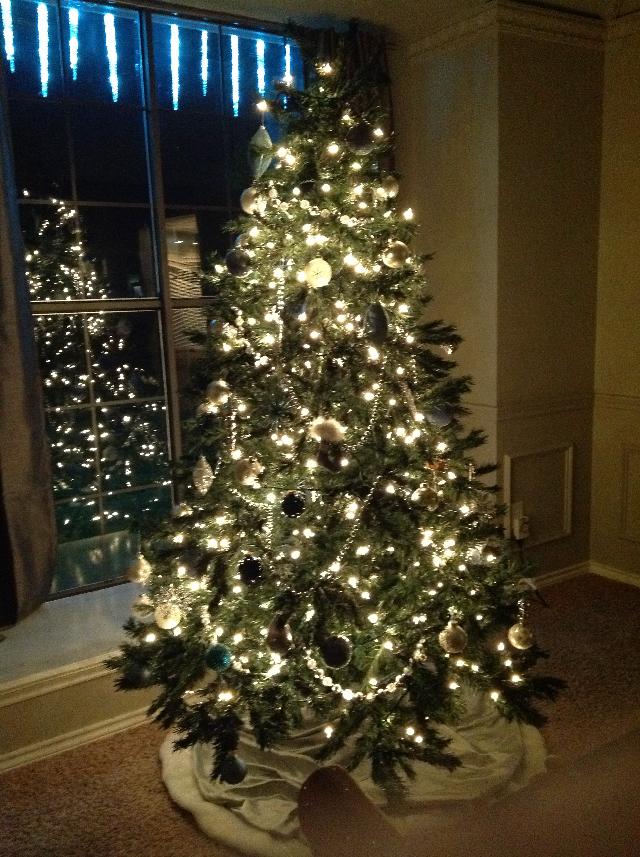 Tree in the window all decorated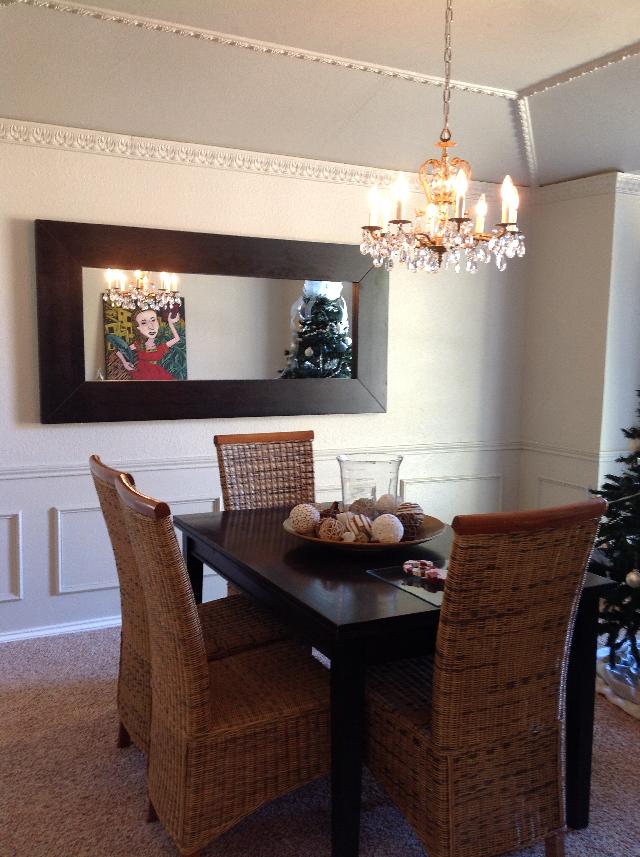 After the master craftsmen hung the massive mirror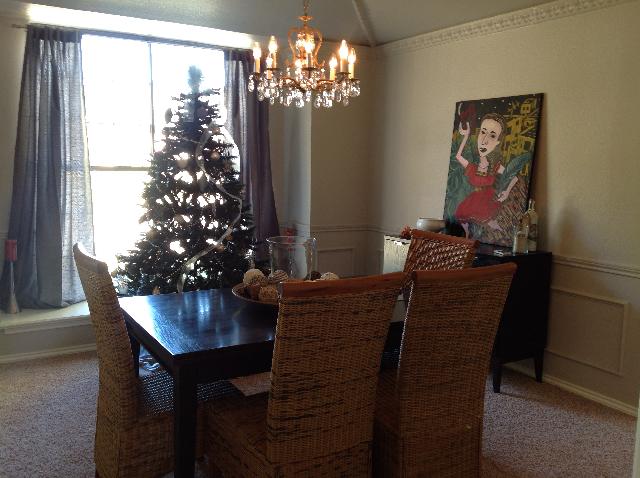 Dining room with Christmas tree