Visit to Edinburgh
I took a day trip on the train from Glasgow to Edinburgh to meet with three electrical enginneering professors who were interested in using my computer program. Photos from the trip. It was very windy and cold outside., but we managed OK. Had a good meeting and lunch.
Thumbnail images only. Contact me if you want a higher resolution image.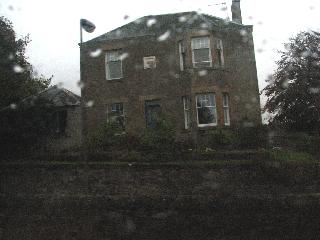 Tried to take a photo of some typical houses, but it was raining and the train was moving too fast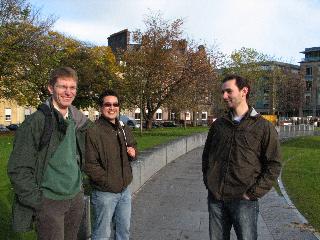 Chris Dent, Luis "Nando" Ochoa, (both Edinburgh) and Andrew Keane (UC-Dublin)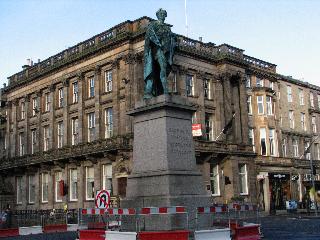 King George IV visited in 1822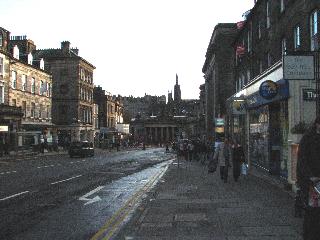 Royal Mile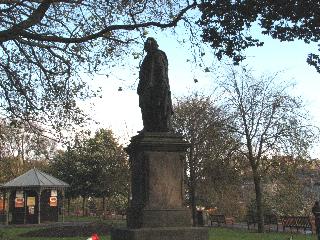 John Wilson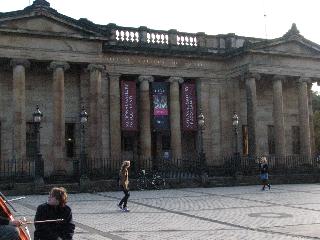 National Gallery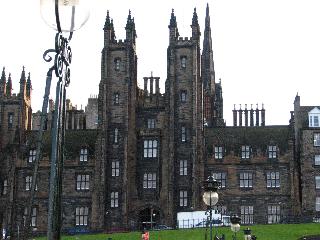 Edinburgh University building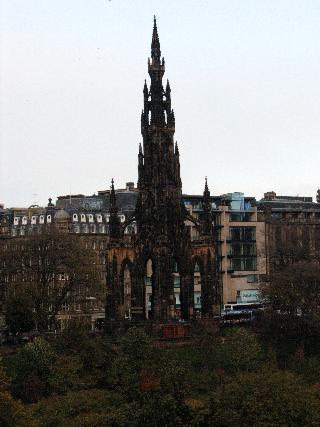 Scott monument in town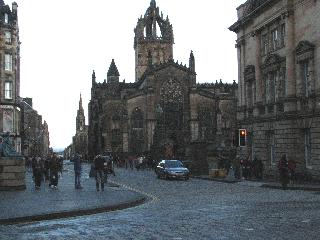 St Giles church

Top of St. Giles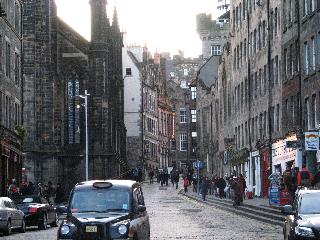 Another part of the Royal Mile in Edinburgh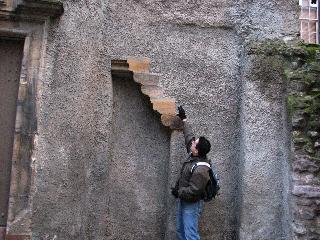 Low-tech burglar alarm. May be just poor workmanship, but legend has it that the irregular step height was to trip up an intruder.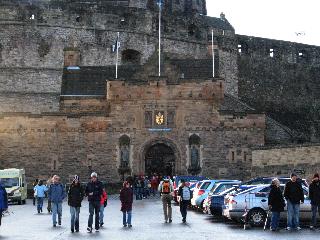 Edinburgh Castle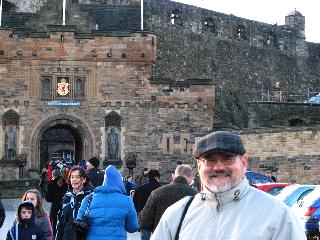 Roger at Edinburgh Castle. It was very cold and windy.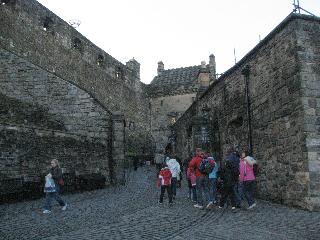 The Castle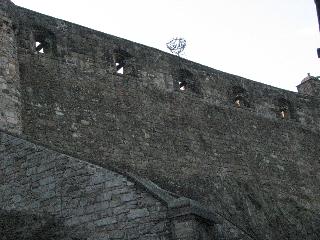 Cannon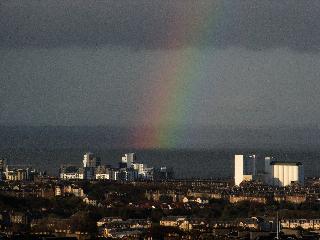 Rainbow over Edinburgh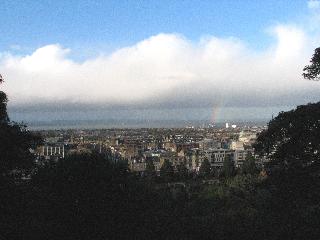 Edinburgh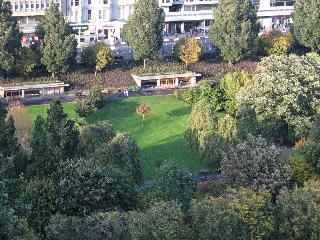 Park seen from the castle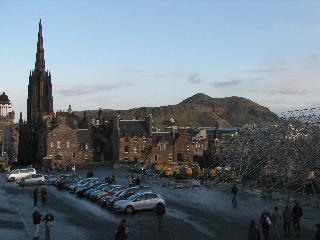 View from castle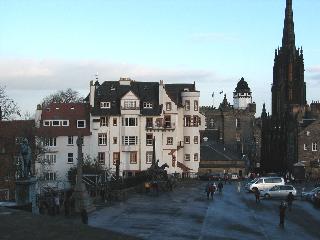 Another view from the castle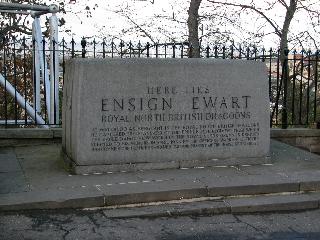 Ensign Ewart immortalized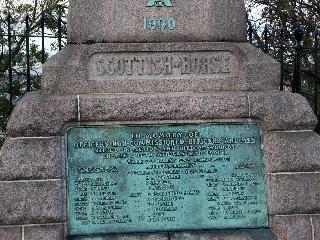 Scottish horse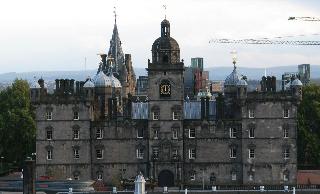 This is a private school that is supposedly the inspiration for Hogwarts in the Harry Potter series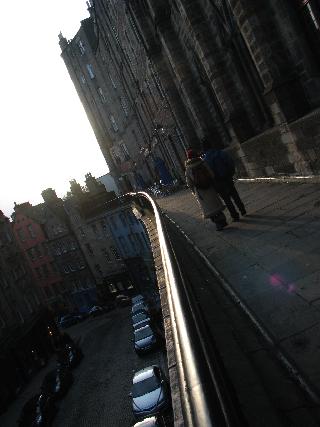 Note the multiple layers of housing. Medieval version of high rises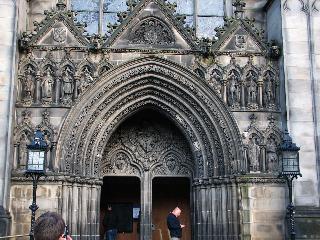 St Giles church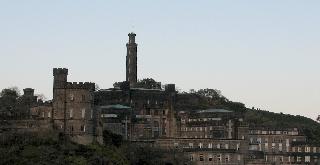 View of Calton hill with Nelson Monument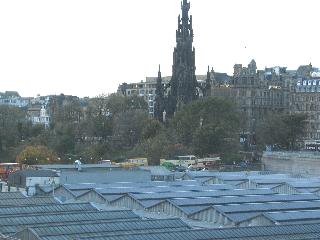 Over top of the train station looking toward the Scott monument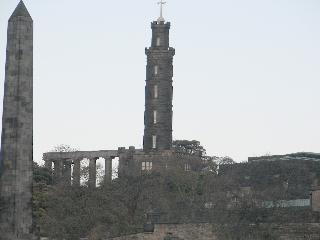 Nelson Monument