Making Hard Tack Candy - 2008
Kevin and Sarah came over and we made some of the traditional hard tack candy.
Thumbnail images only. Contact me if you want a higher resolution image.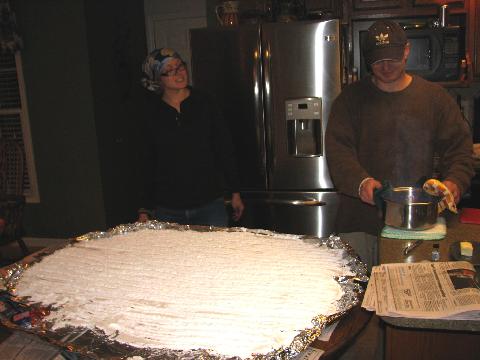 Getting ready for the first pour.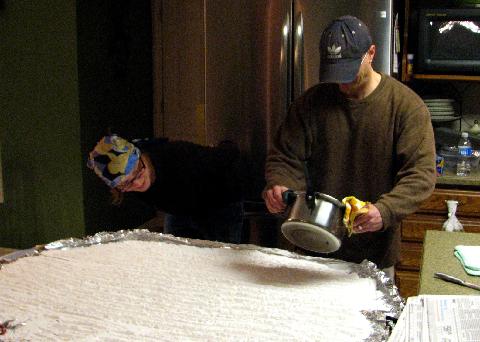 Sarah making sure he does this right.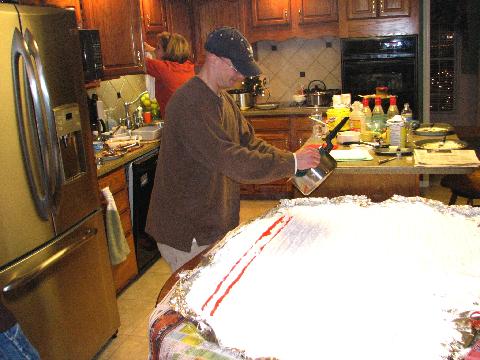 Starting to get the hang of it.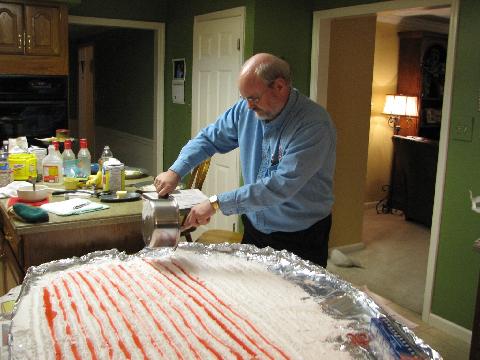 The master at work.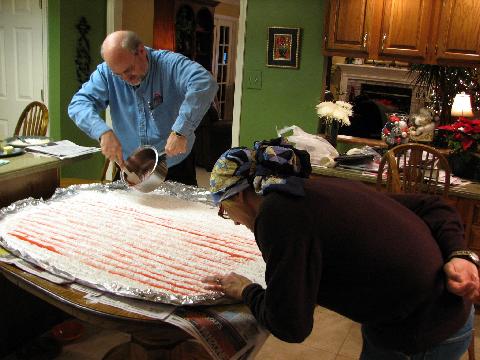 Inspecting the workmanship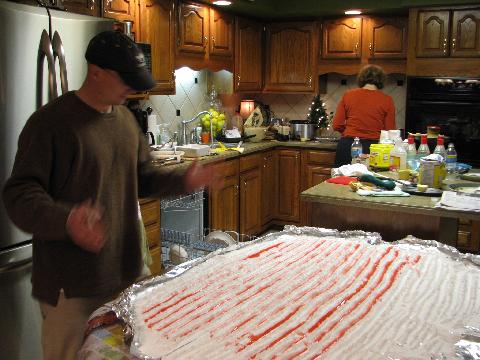 Now that's how it's done.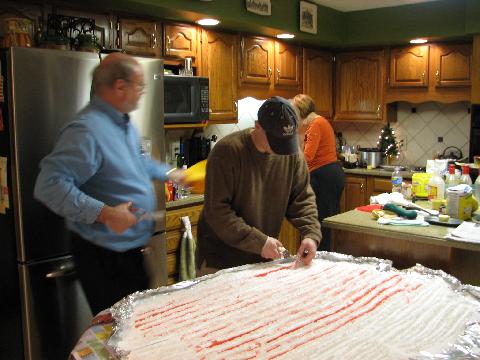 Dad moving so fast the camera can't keep up.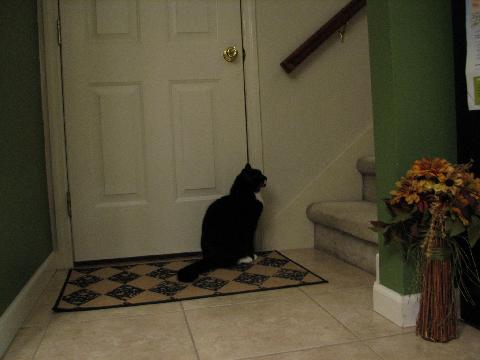 Oreo decided he wanted out.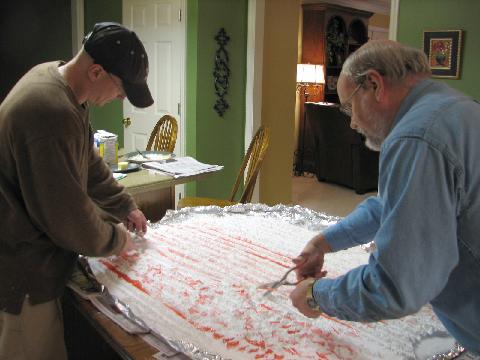 Cutting away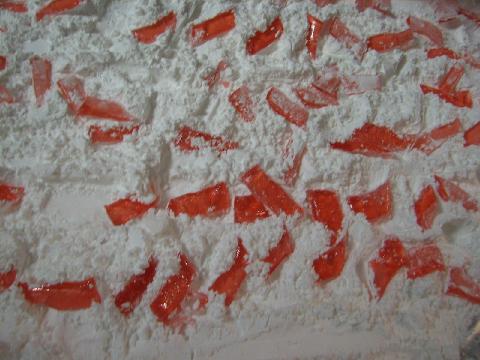 Finished product. This is cinnamon.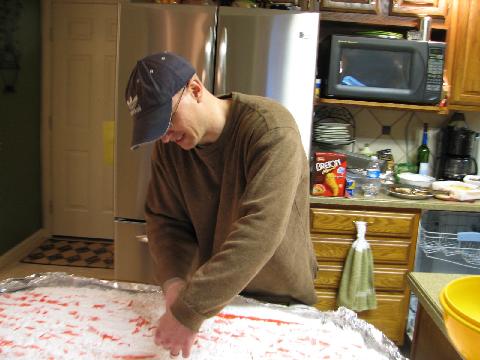 Kevin doing some cutting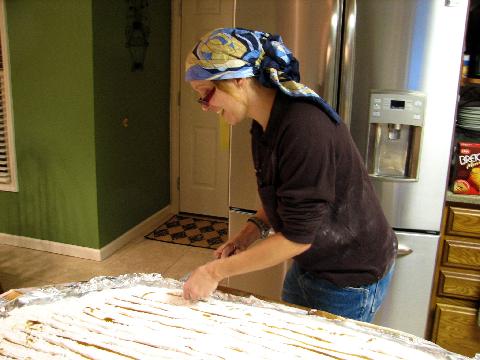 Sarah cutting up
Kevin wimps out pouring the clove (***MOVIE***)

This was the Butter Rum. A perfect color if I do say so myself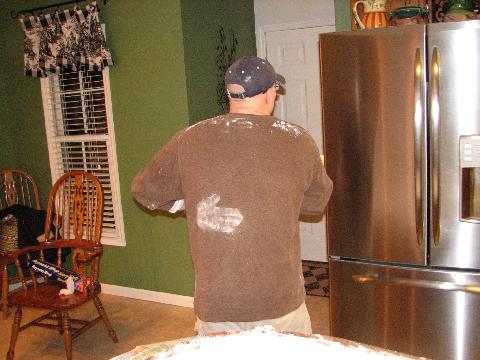 Some people were playing...