Some more Family Photos
Jim stopped in today and brought some photos with him that reminded us of how things were. I thought you would enjoy them!

Roger
Thumbnail images only. Contact me if you want a higher resolution image.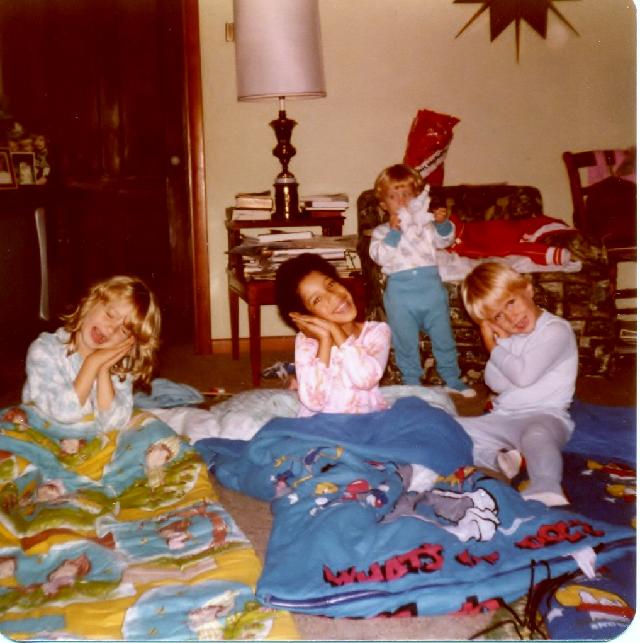 Kathy, Melanie, Greg, and Kevin camping out in Grandma Dugan's living room about 1980.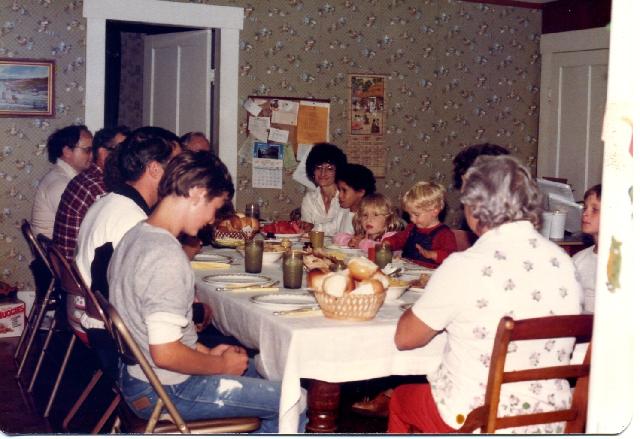 Gathered around the table on the farm for dinner, possibly Sept, 1980 when Jim came back from Korea. The skinney kid on the end is Jim Kinney!!! On the opposite side of the table is Lynn, Melanie, Kathy, Greg, Peggy, and Steve. On this side, Roger, David, Karen, Jim and Jim. Not sure what happened to Tom and Kevin. Note the abundance of dinner rolls, which were undoubtedly "passed" at some point.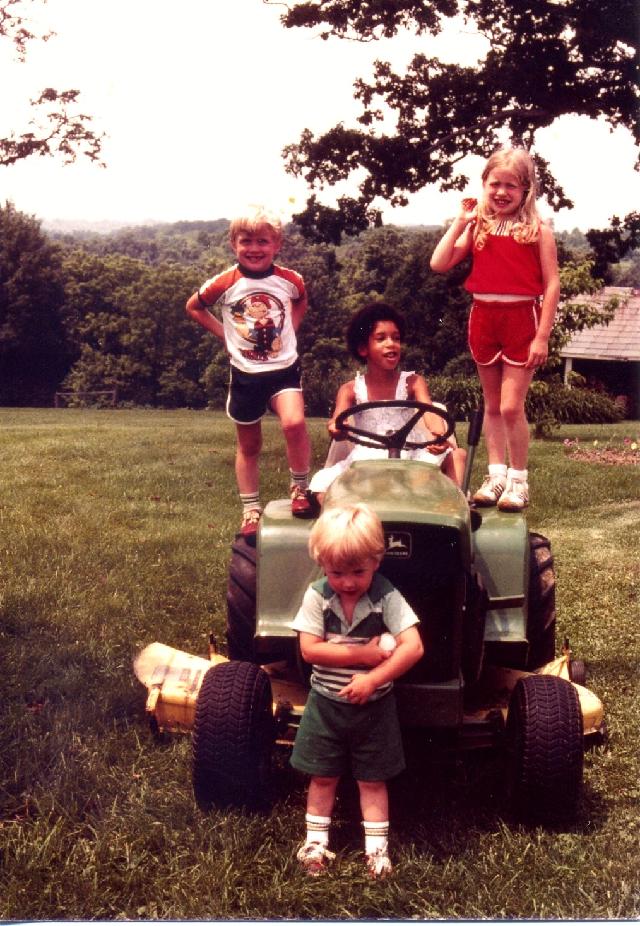 On Grandpa Dugan's John Deere lawn tractor probably in Sept 1980 when Jim came back from Korea or summer 1981. Greg in front. Kevin, Melanie, and Kathy on the back.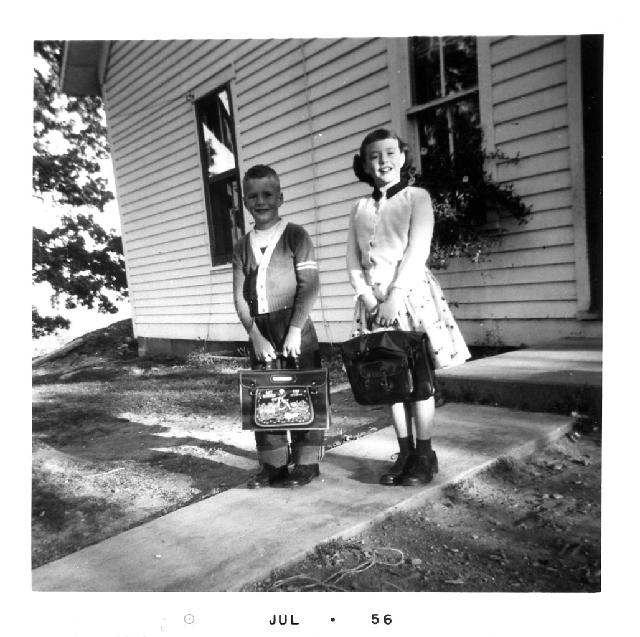 Jim and Karen head for school in fall 1955. Roger started in 1956 and is absent from the photo. Note that this is before the addition and deck was put on to the front of the house -- actually the side. The old White Oak tree by the road is visible on the left..