Nana and Pappy visit the North Country, Oct 2007
We took a trip to Sun Prairie to deliver a piano and spent the weekend with the Schumanns. We took in a little festival in downtown Sun Prairie, visited the park, and got prepared for Halloween. Enjoy the photos!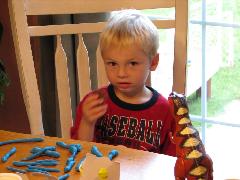 Photo (82KB)
Peyton making "snakes" with his T-Rex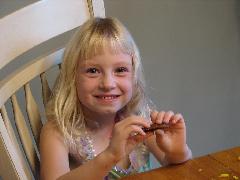 Photo (68KB)
Sammie eating one of Nana's no-bake cookies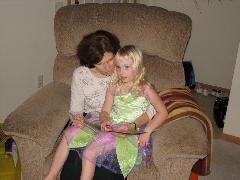 Photo (91KB)
Story time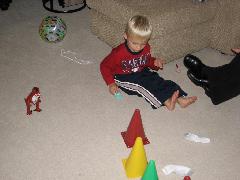 Photo (93KB)
Playing "Cars" around the cones.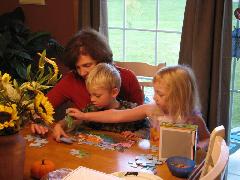 Photo (100KB)
Puzzle time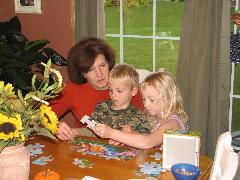 Photo (111KB)
Puzzle time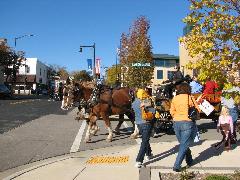 Photo (151KB)
Hayride in downtown Sun Prairie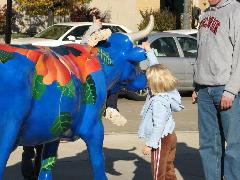 Photo (111KB)
Sammie and the blue cow in downtown Sun Prairie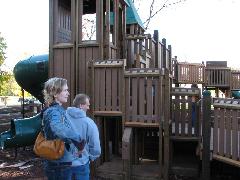 Photo (105KB)
kathy and Scott at the park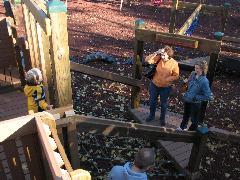 Photo (155KB)
Peyton showing off for Nana and Mommy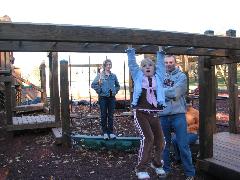 Photo (122KB)
Sammie doing the monkey bars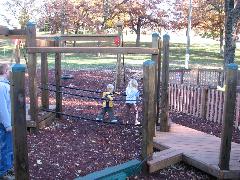 Photo (198KB)
Balancing act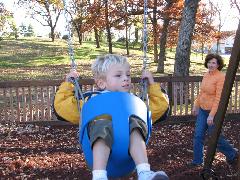 Photo (197KB)
Swingin' Peyton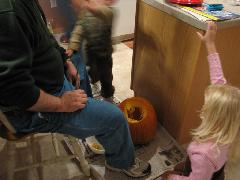 Photo (77KB)
Pappy getting the "pumpkin guts" out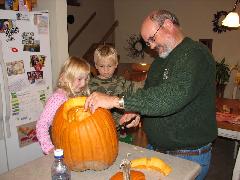 Photo (109KB)
Watching closely as the pumpkin face takes shape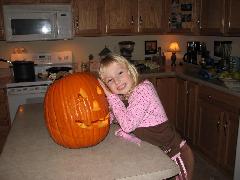 Photo (92KB)
I love my pumpkin!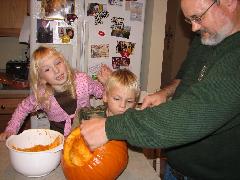 Photo (113KB)
Working on Peyton's pumpkin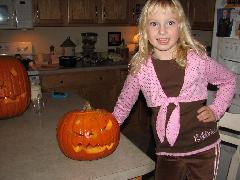 Photo (104KB)
Sam with Peyton's pumpkin. He wanted a "mean" one.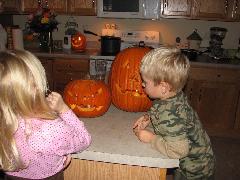 Photo (112KB)
Admiring Pappy's handiwork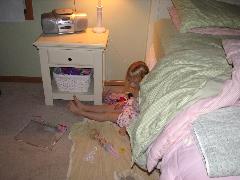 Photo (95KB)
Sam and her dolls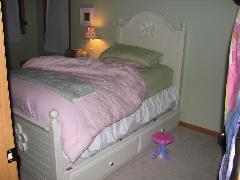 Photo (69KB)
Sam's new bed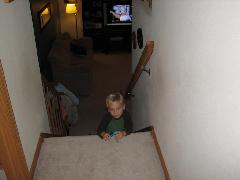 Photo (53KB)
Peyton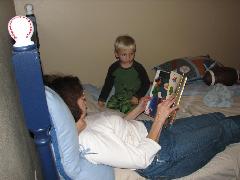 Photo (75KB)
Story time for Peyton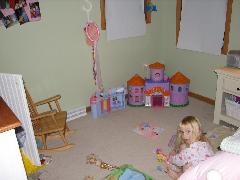 Photo (72KB)
Sam's room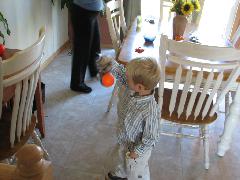 Photo (88KB)
With the "weevil" we bought at Cracker Barrel. Note the snakes in the left hand.