Touring Paris 2008
Photos from my afternoon off in Paris. I went around the Louvre museum and then went by the Eiffel Tower where I had some dinner before returning to my hotel.
Thumbnail images only. Contact me if you want a higher resolution image.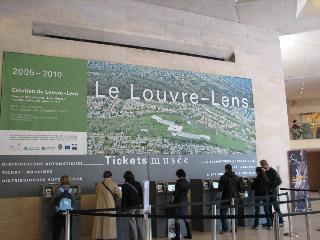 Tickets at the Louvre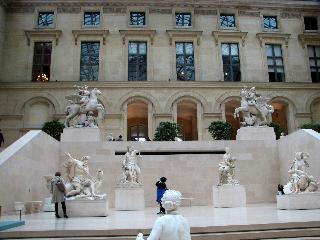 Just inside the Louvre -- after paying your money (9 euro)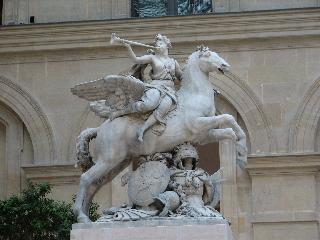 Horn blower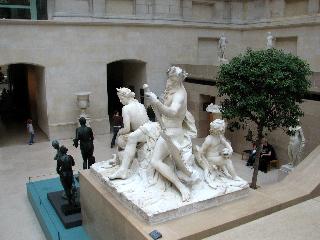 More statues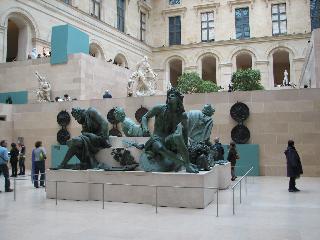 another hall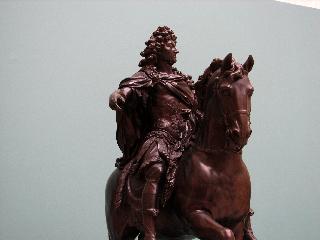 One of the Louis -- XIV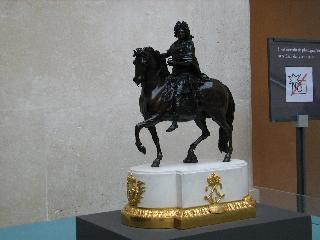 another shot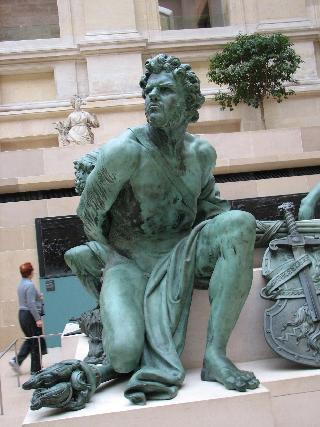 Mean looking character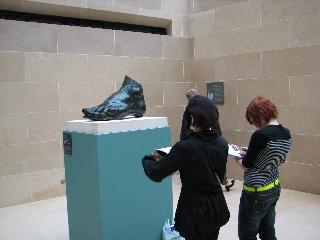 Art students sketching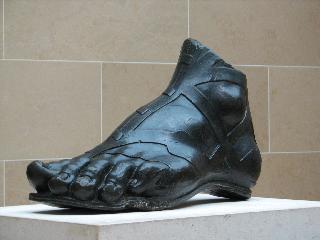 Big foot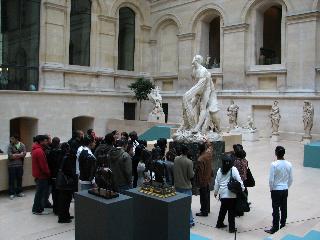 Tour group

Going for the kill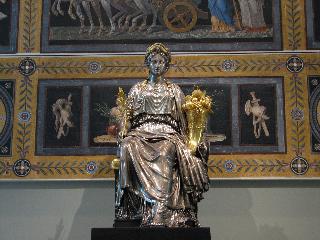 Bronze (two kinds) lady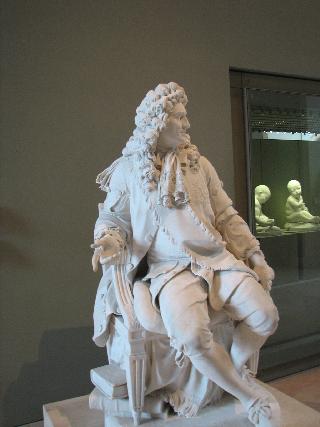 Interesting statue. Check out the lace work close up on the next photo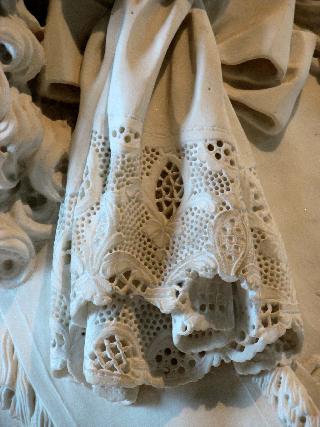 Lace work in marble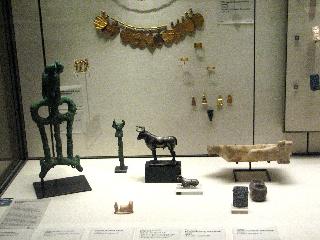 Sumerian relics from about 2900 BC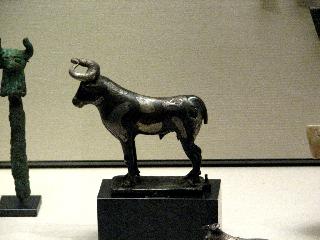 Bull from Sumeria (early Mesopotamia)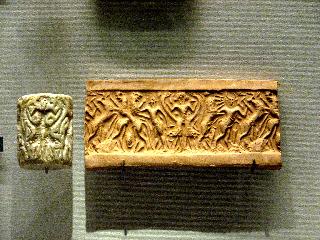 Tiles make by the Sumerians used for trim around the walls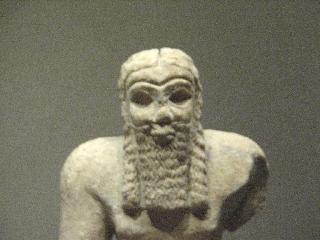 Gudea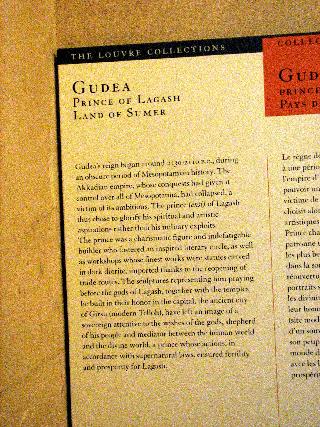 Gudea explanation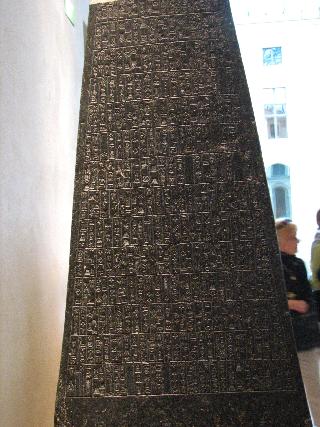 Sumerian writings from about 2270 BC on obelisk of Manishtushu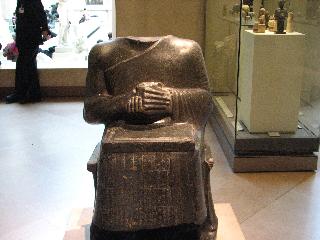 King of Akkad. A lot of these statues were missing their heads. Maybe conquering army or angry citizens?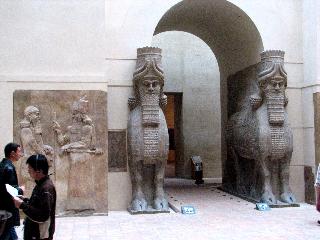 I think this is a mock-up of what it was like around Babylon. Some of the facades are real, but I think the two figures guarding the entrance are replicas.

Wall frescos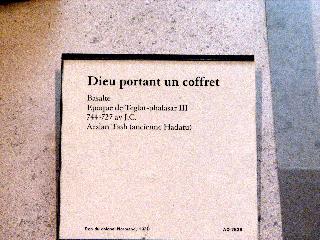 This guy is mentioned in the Bible (Tiglath-Pileser in the NIV)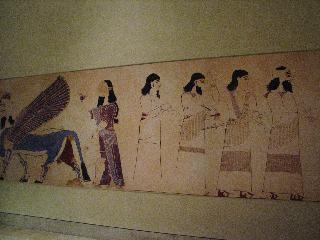 Reproduction of wall mural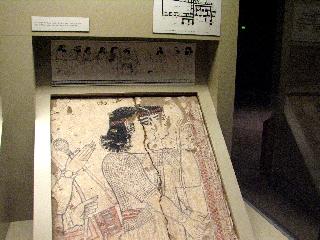 Fragment of an original mural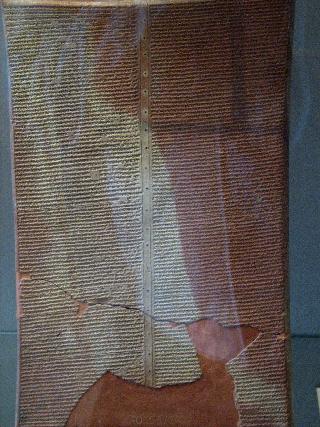 This is a letter (see close-up next)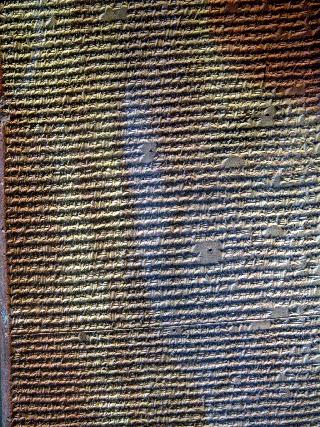 Can you read it?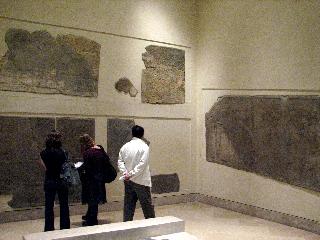 Some stuff from Nineveh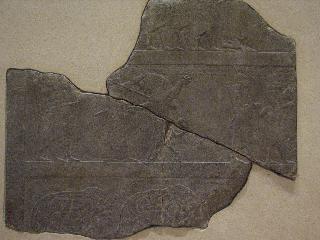 Close up of one of the Nineveh pieces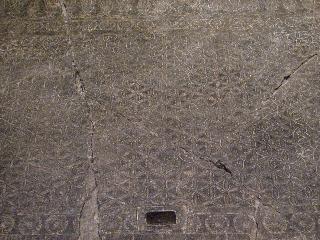 This was apparently something on the doorstep or patio. Note the handle.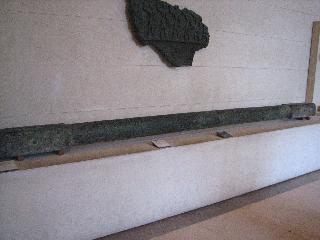 Big brass pole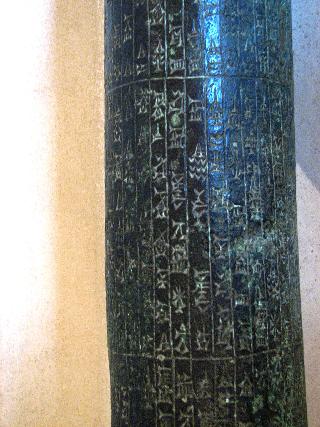 On the brass pole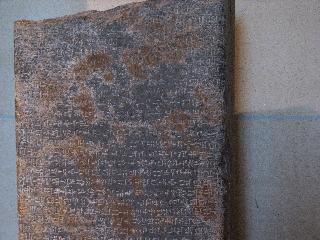 This came from Iran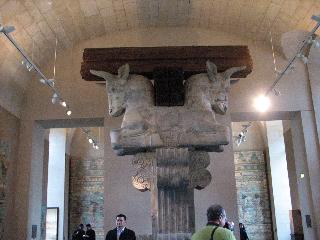 Reproduction of a pillar (wood beam support) from Iran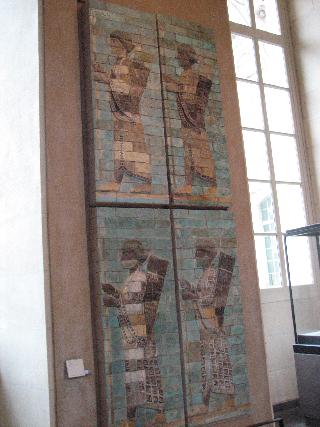 Also from Iran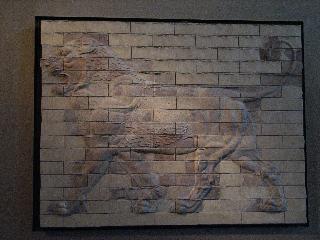 A Lion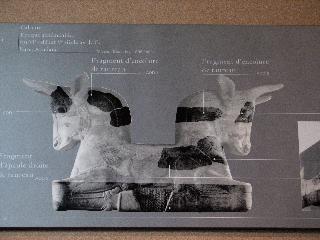 How it was put together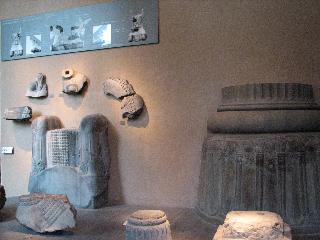 The actual fragments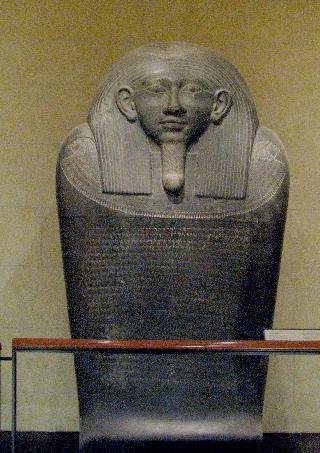 Sarcophagus from Sidon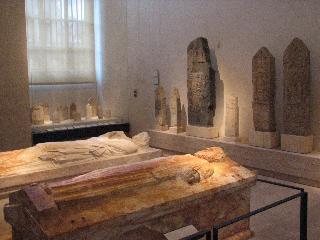 Early Christian cemetery from N. Africa. Coptic?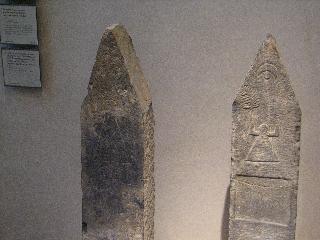 Close-up of some of the tombstones. Note symbols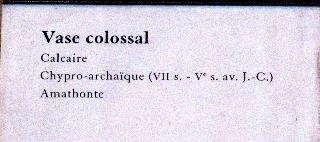 This describes the next slide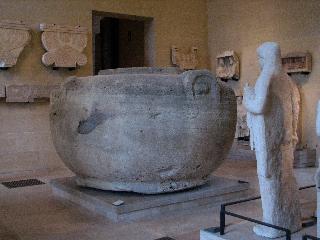 'Nuff said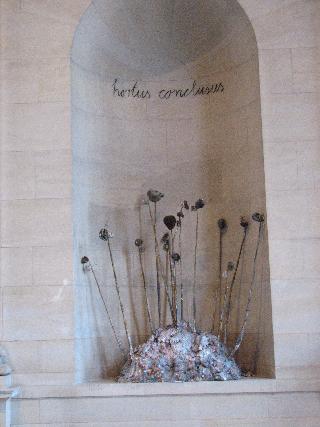 I think the artist is warning us about the end of life or something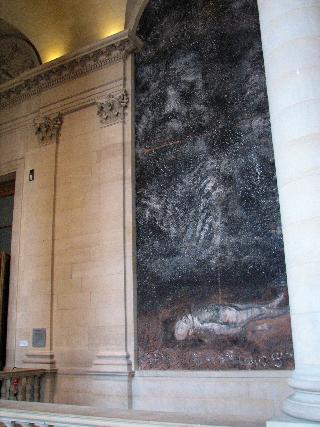 Large painting about staircase in Louvre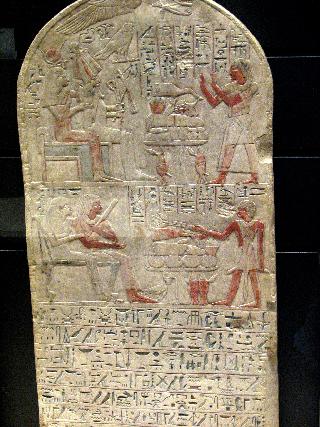 Egyptian -- from about time of Moses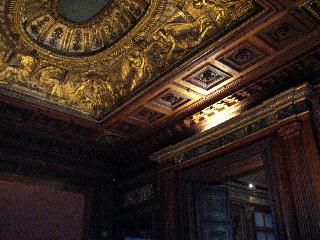 Nice woodwork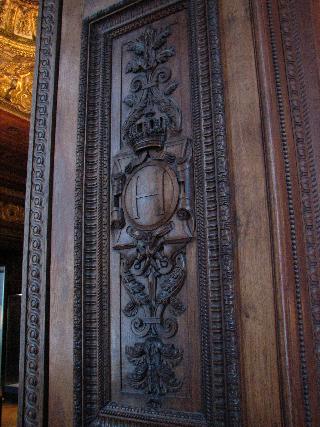 Wood carving on the door frame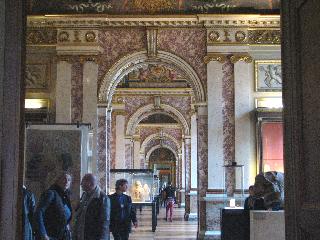 View down the hallway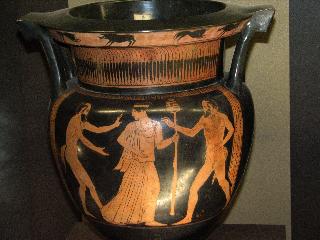 Greek Vase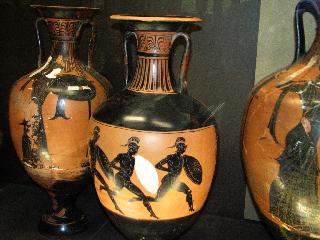 May be a more famous Greek vase.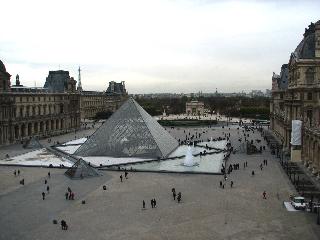 Louvre looking back up the main drag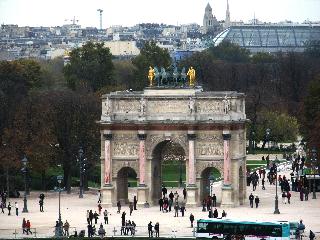 There's an arch at the Louvre that looks like the Arc d'Triomphe at the other end of the street.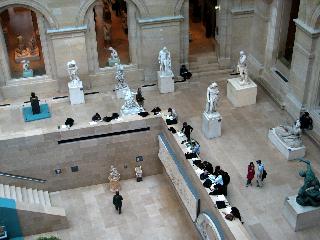 Art students busily at work.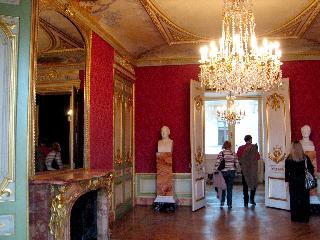 Napoleon III apartment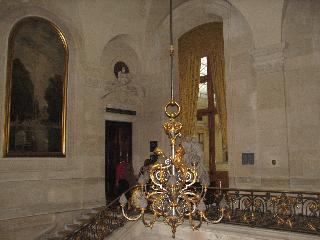 Napoleon III apartment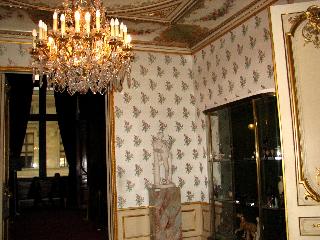 Napoleon III apartment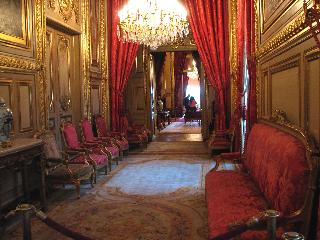 Napoleon III apartment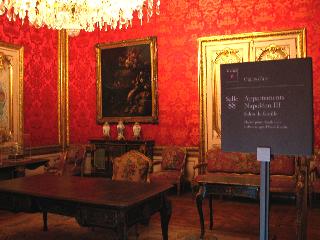 Family room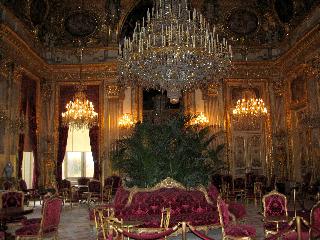 Wow!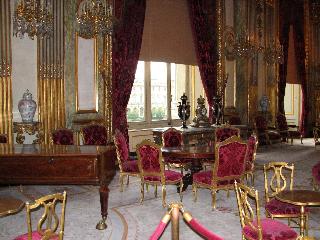 Wow again!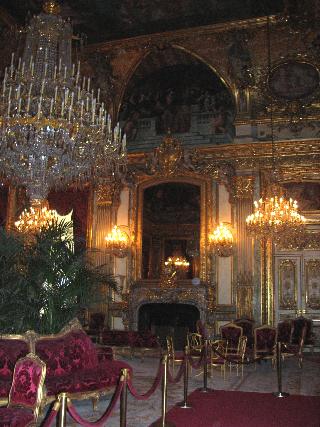 More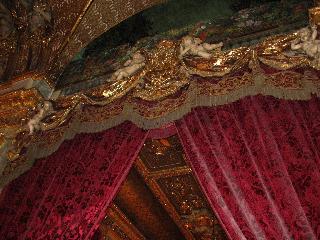 top of drapes leading from the room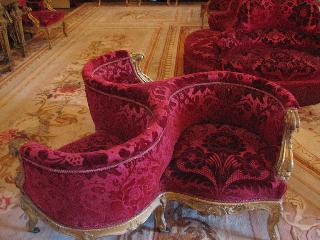 Conducive to conversation?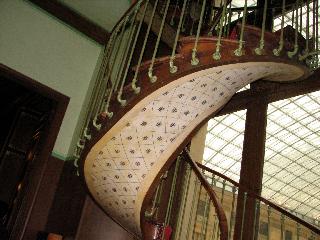 Interesting spiral staircase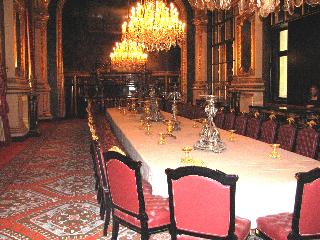 Now this is a dining room.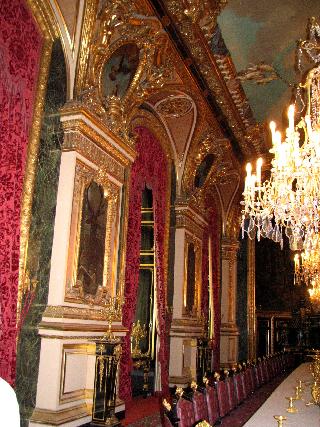 And we have trouble putting up a little crown molding from Home Depot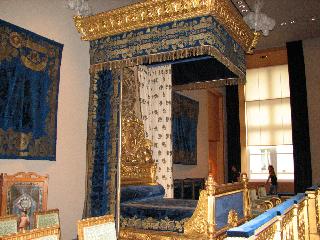 King Louis XVIII's bed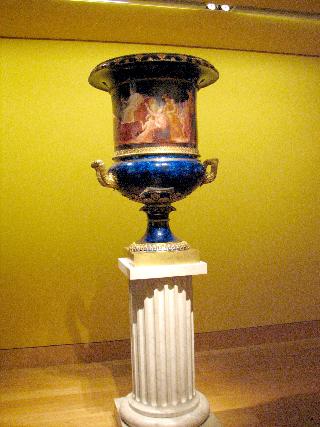 a Vase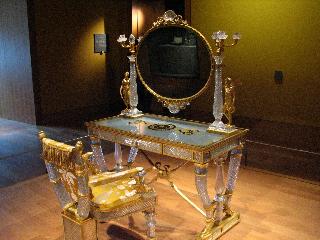 Dressing table, Louis XVIII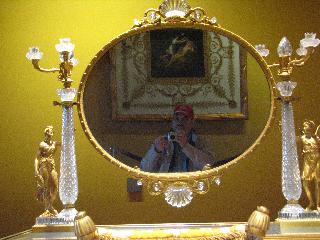 Reflections of the photographer. Really smooth mirror for the time. Did they know how to make float glass back then?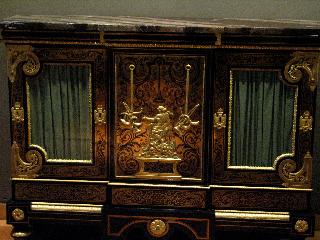 Furniture piece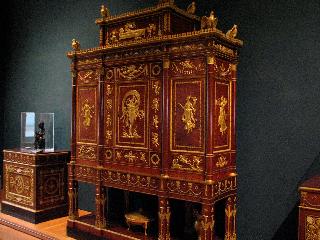 Another piece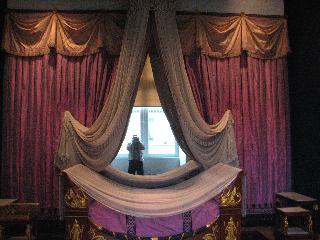 Some lady's bedroom. Note mirror (and photographer)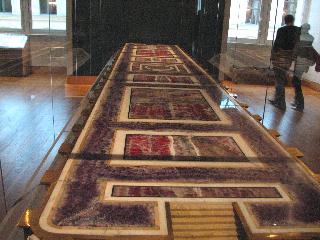 Not sure what this represented. Some fine marble work. Like a model of something.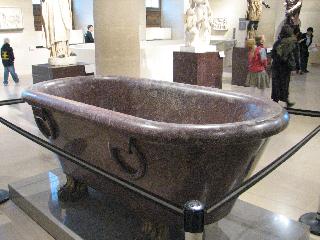 Would take a while to warm up this bathtub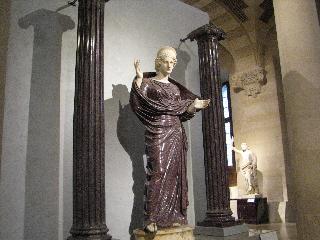 Two tone marble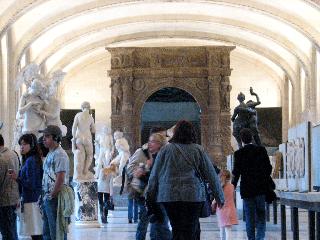 Roman statuary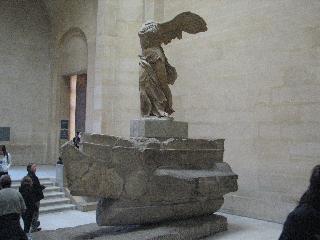 Famous Nike (winged vistory) statue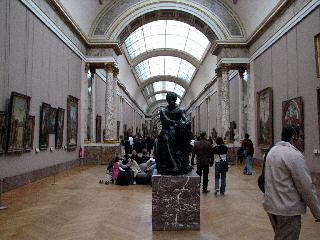 Italian artists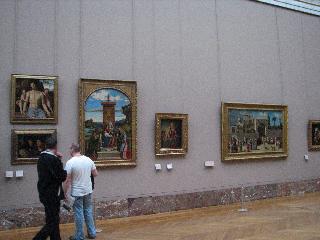 Italian paintings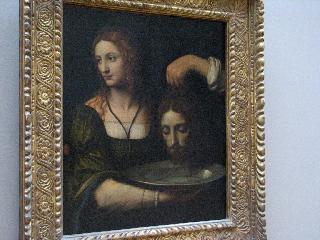 John the Baptist's head on a platter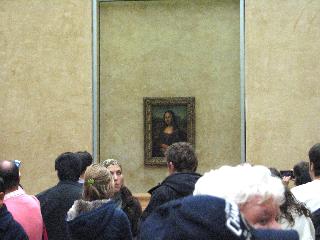 There she is -- Mona Lisa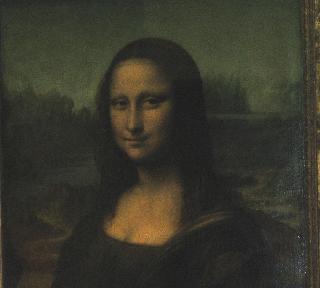 What's she smiling at?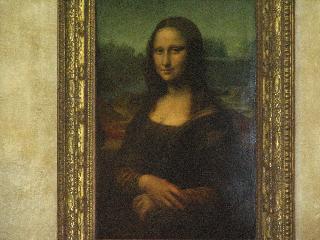 Another Mona shot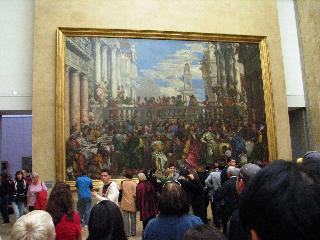 Big Italian painting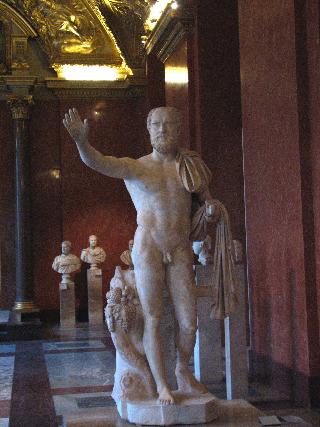 Some Roman Emporer. Possibly Pupienus (Maximus)? Do you want to tell the Emporer he has no clothes?

Italian mosaic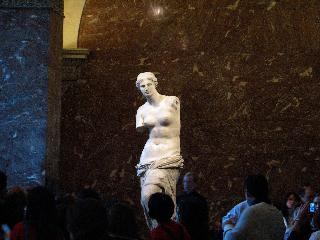 Venus De Milo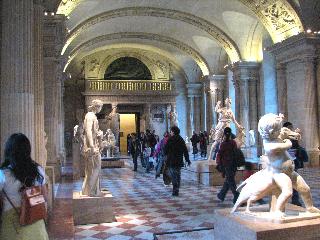 Hall of statuary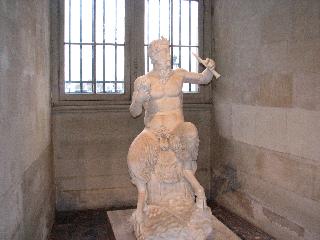 Pan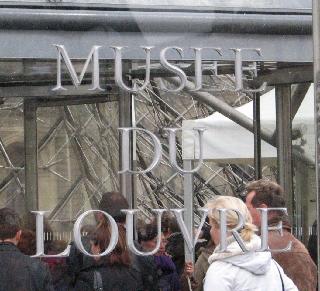 Entrance to the Louvre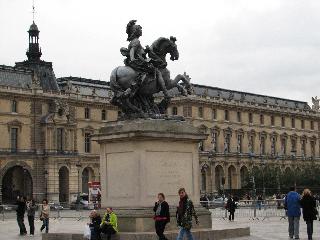 Louis XIV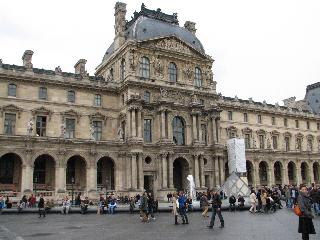 Richeleau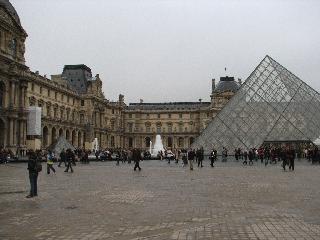 Looking back on the Louvre from street level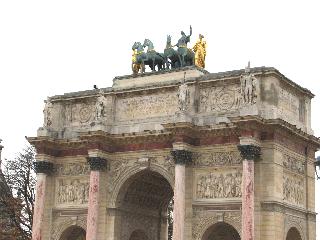 Arch at the Louvre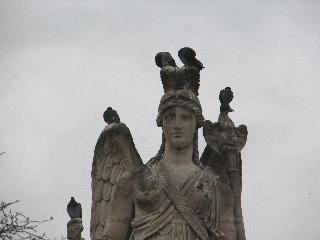 Tough to keep the pigeons from admiring good works of art, too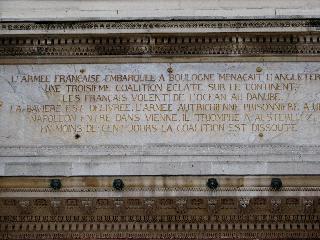 Inscription on top of arch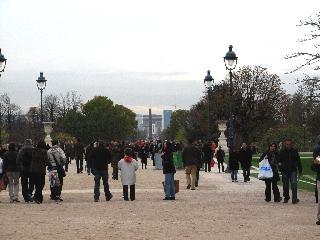 Heading away from the Louvre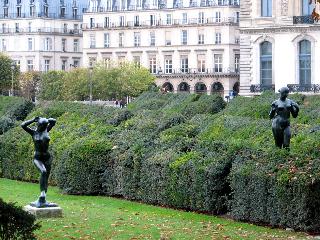 Girls in the garden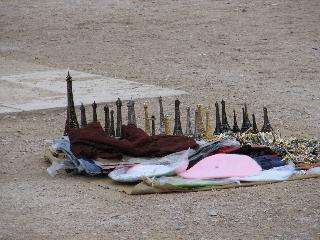 Cheap souvenirs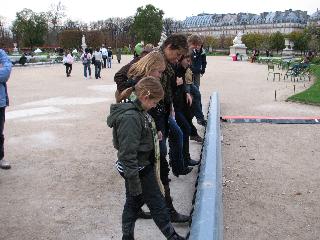 Shoe shine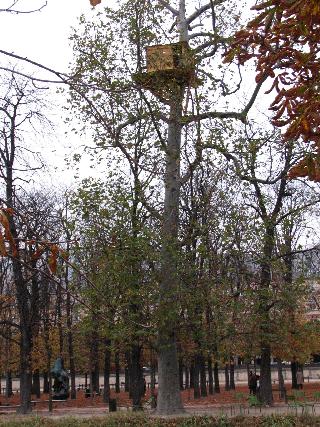 Tree house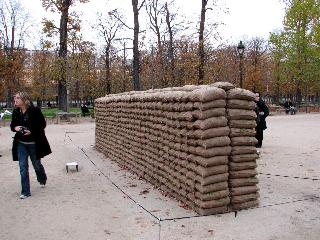 Looks like sandbags (Look closer)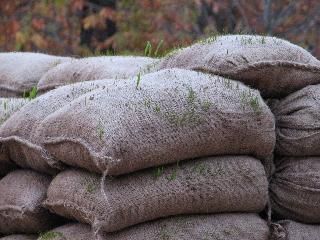 It's bags of grass seed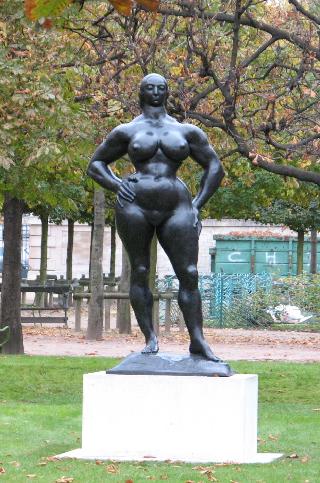 Now that's a figure!

3300-year old Luxor obelisk in traffic circle outside Louvre. A guillotine used to sit on this spot during the French Revolution. Place de la Concorde. Column of red granite.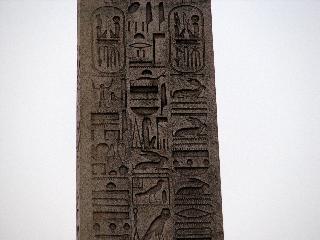 Hieroglyphics on the Luxor obelisk exalting the reign of Ramses II.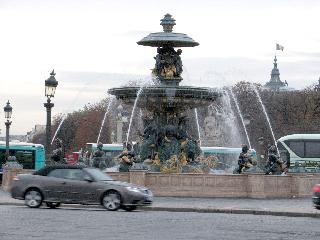 Fountain at Place de la Concorde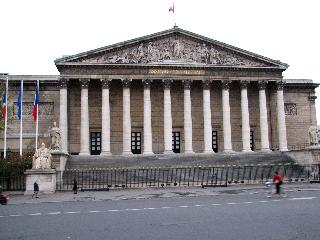 National Assembly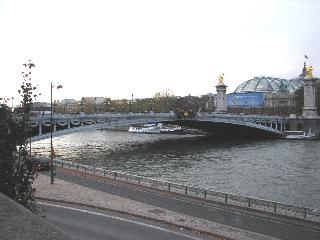 Seine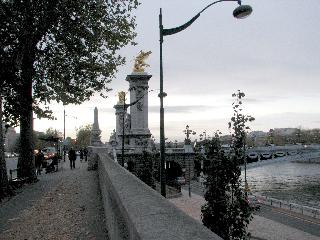 Approach to a bridge on the Seine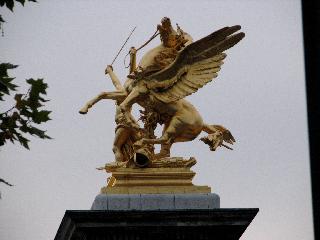 On a bridge over the Seine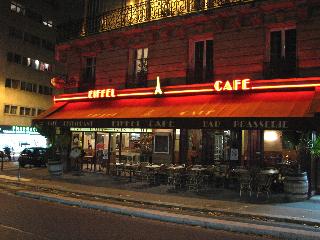 where I had dinner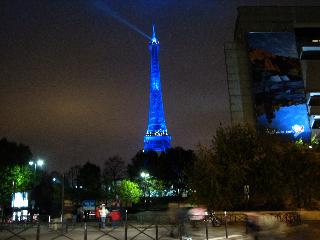 It is blue this year.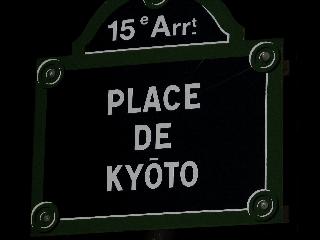 Tiny plaza in honor of the Kyoto Treaty? Or something else from Japan?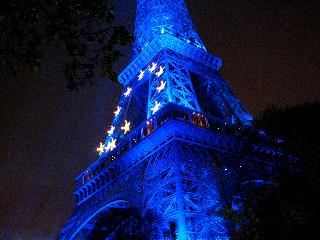 Blue Eiffel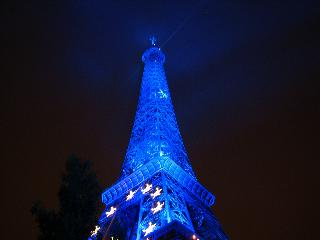 Blue Eiffel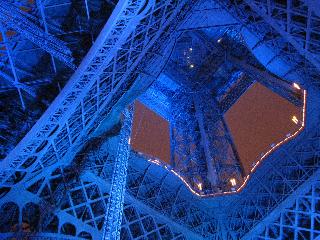 Up the middle of the tower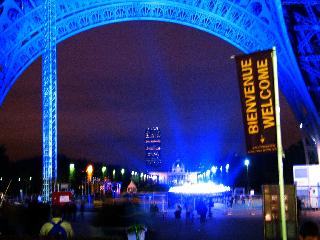 Montparnasse tower in the distance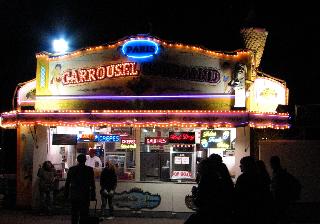 "Carrousel" across the street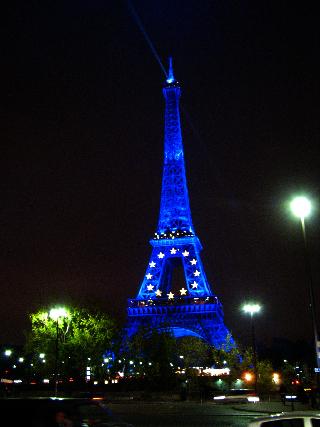 Eiffel tower