Peyton's baseball game
We arrived in Wisconsin in time for a baseball tournament before heading to Ohio on our vacation trip. The games were in New Berlin. Here are some snapshots from the final two games and the lunch break in between. Peyton is a pitcher and I have several videos of him pitching, but unfortunately no snapshots that were in focus.
Thumbnail images only. Contact me if you want a higher resolution image.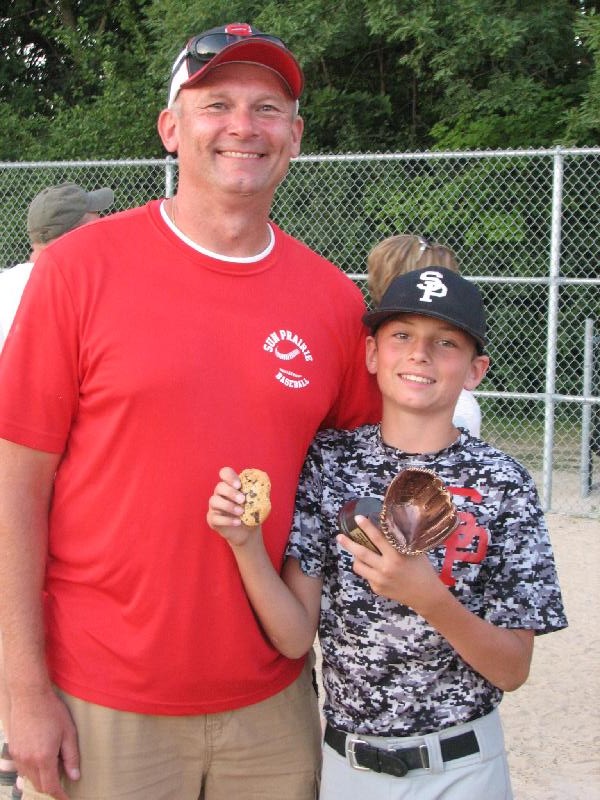 Father and Son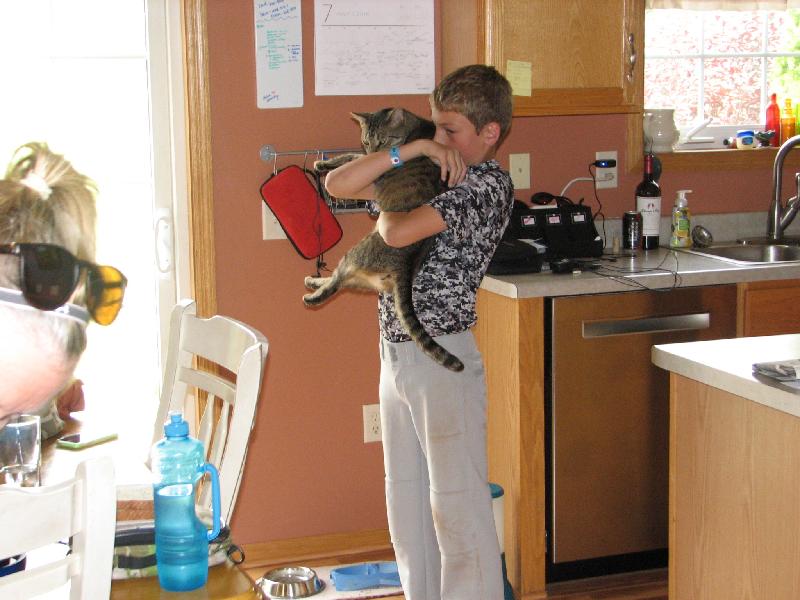 Peyton with his cat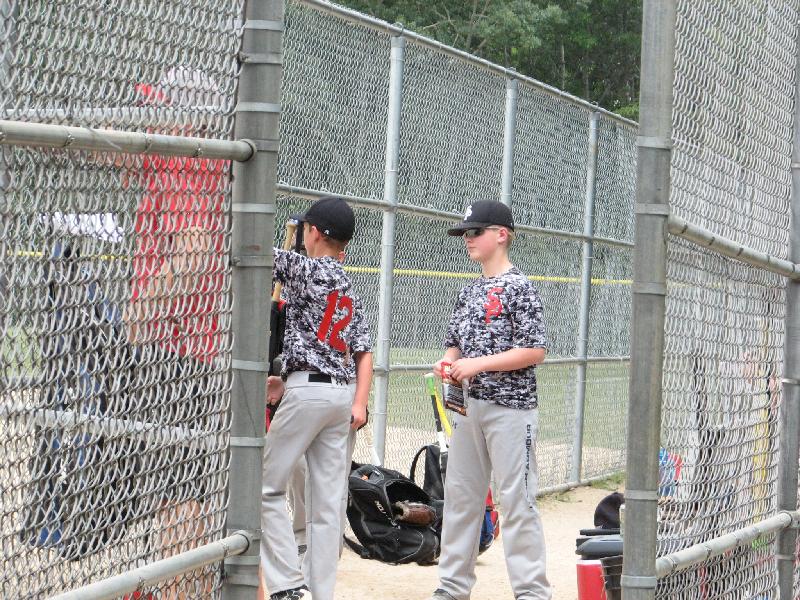 Waiting in the dugout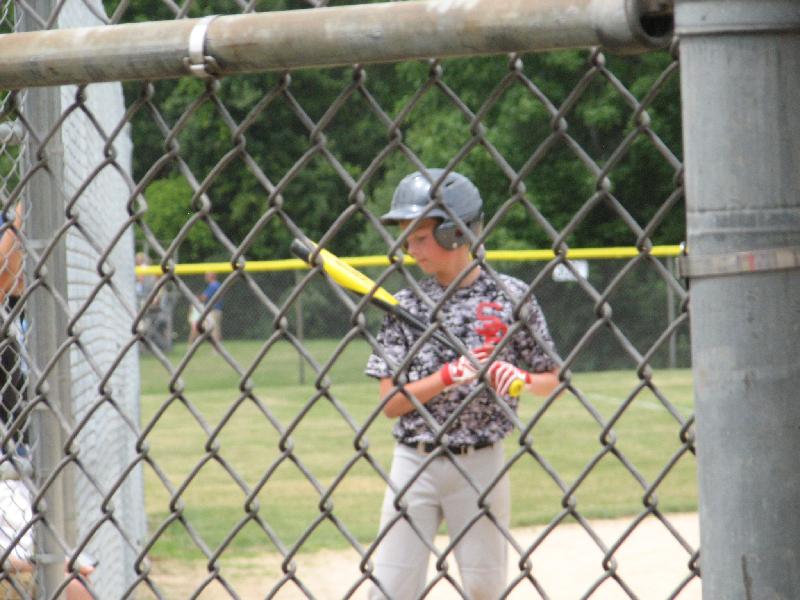 Peyton preparing to bat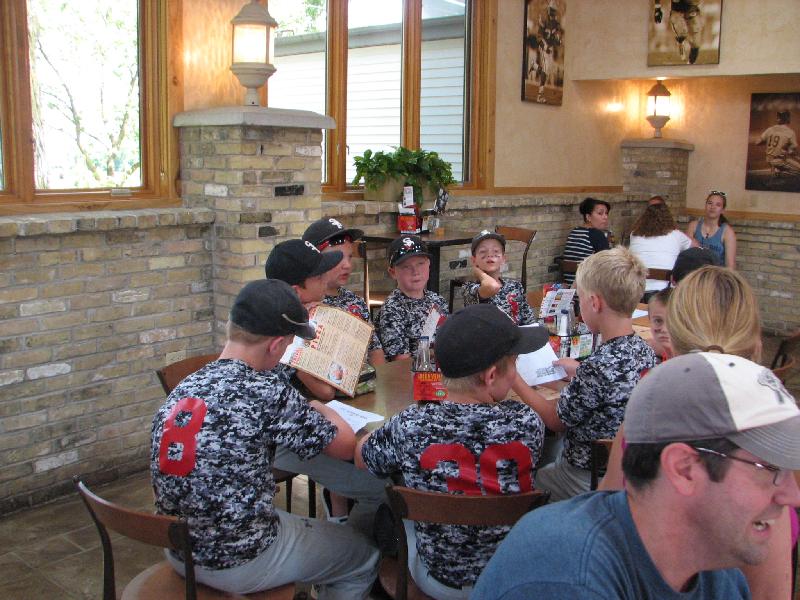 The team at lunch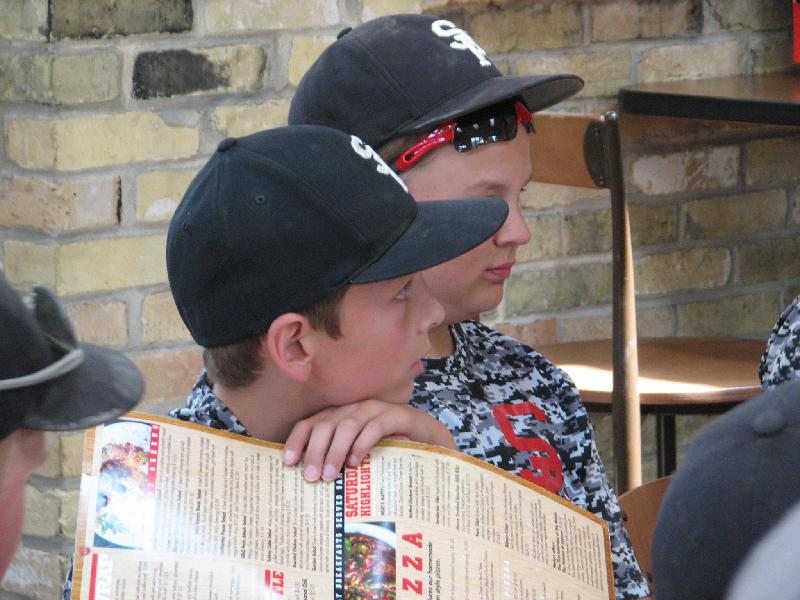 During lunch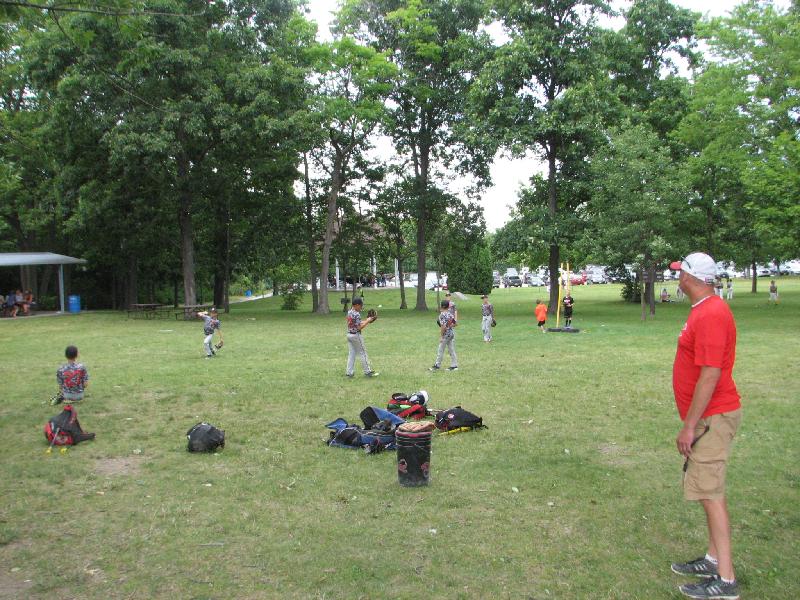 Warming up for next game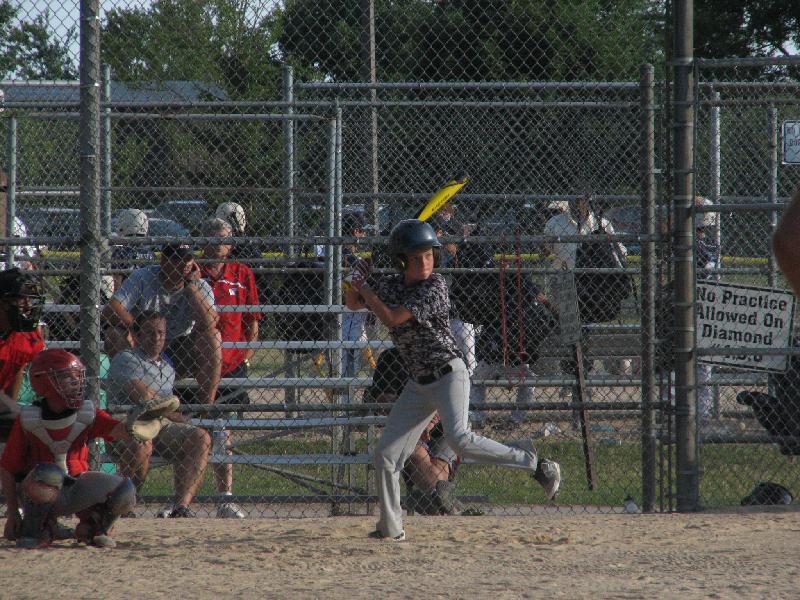 Peyton waiting for pitch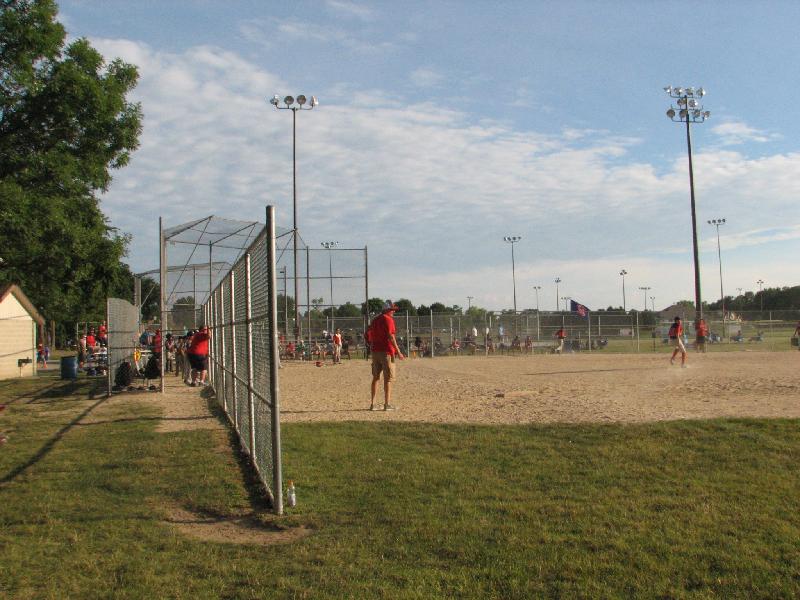 Scott coaching 1st base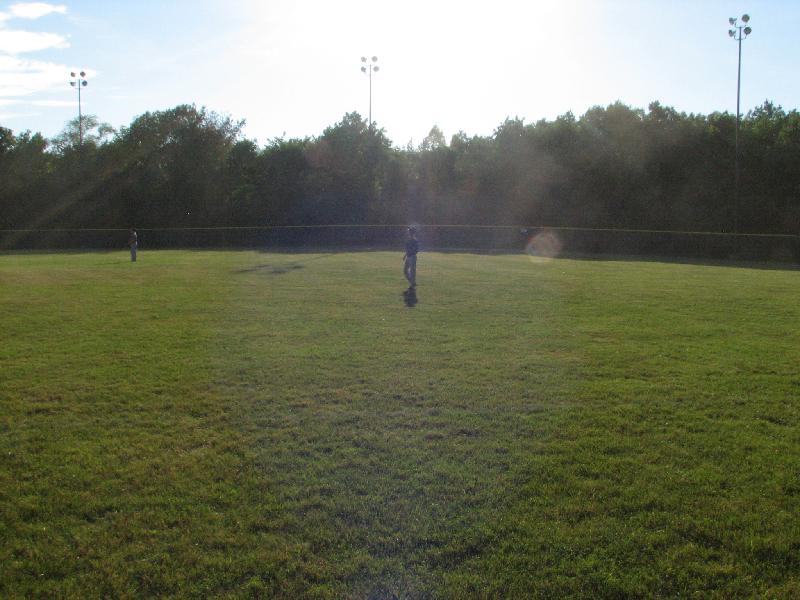 In the field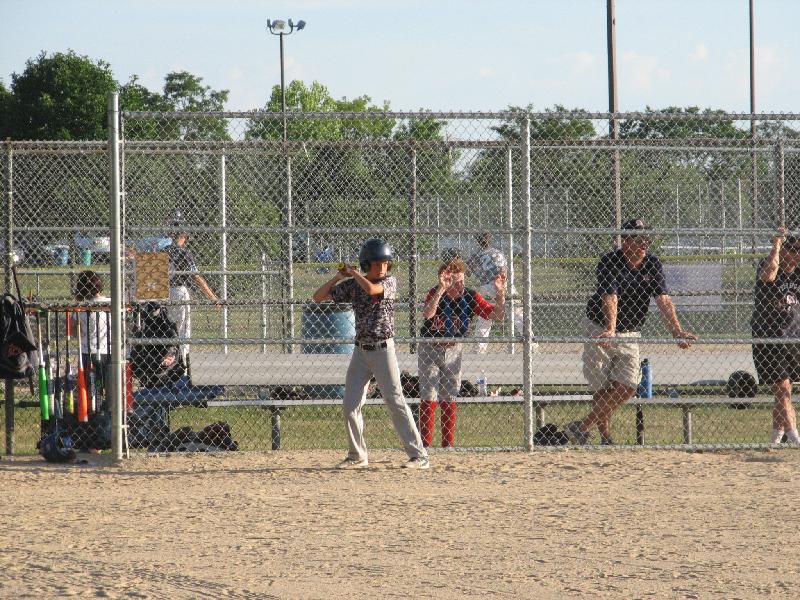 Batting again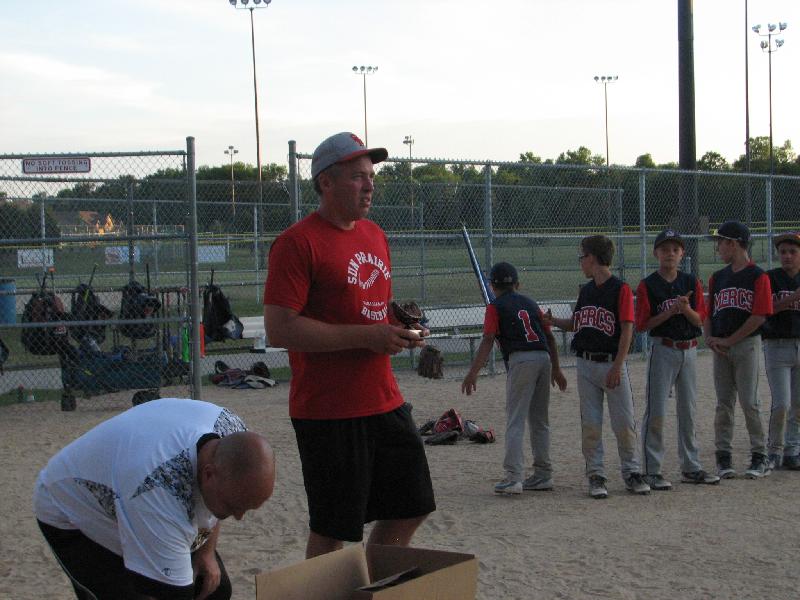 Coach handing out trophies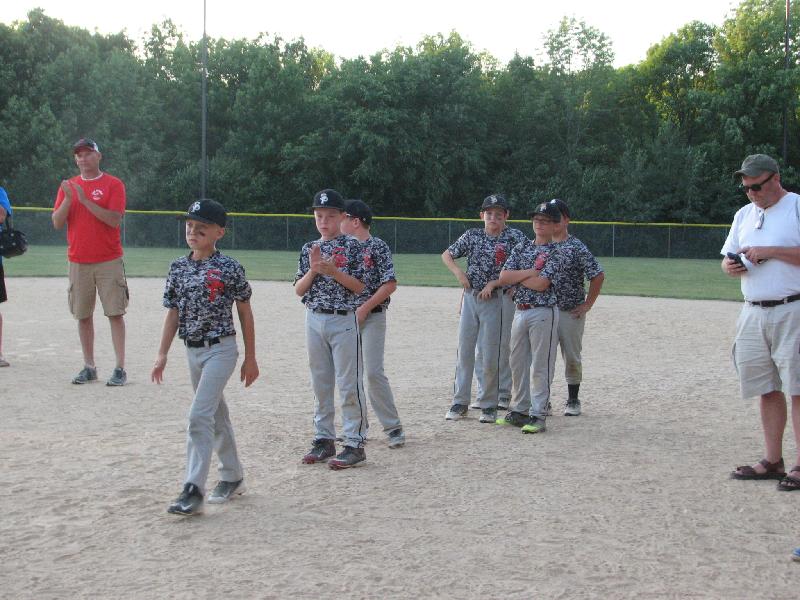 Waiting for trophy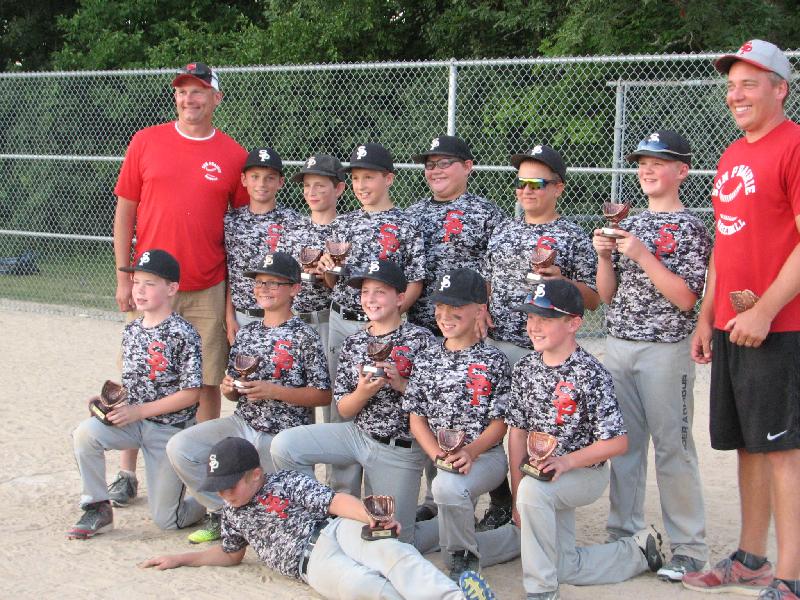 Team picture with trophies