Touring Pittsburgh
Saturday evening we took a tour of Pittsburgh, going up on Mt. Washington on the Monongahela Incline.
Click on photo or its link for larger image.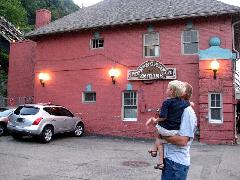 Photo (96KB)
Wow! We're going way up there?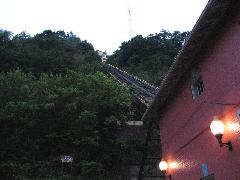 Photo (69KB)
Up there.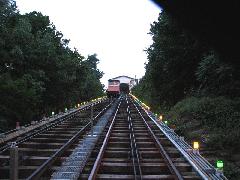 Photo (80KB)
Here we go up..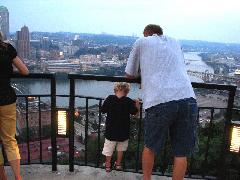 Photo (80KB)
Looking down with Daddy.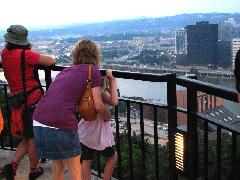 Photo (82KB)
Mommy holding on to Sam looking down over the big city.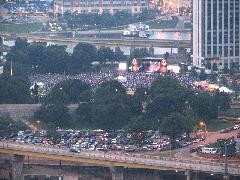 Photo (107KB)
Concert at Point Park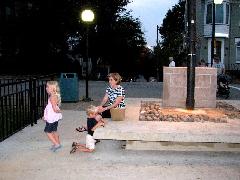 Photo (79KB)
Nana hanging out back from the edge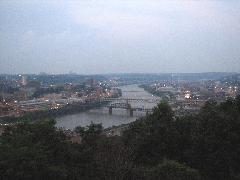 Photo (63KB)
Pittsburgh at dusk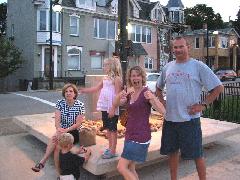 Photo (95KB)
On Grandview Ave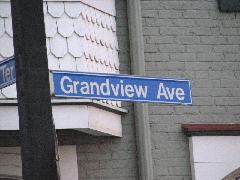 Photo (74KB)
Proof we were there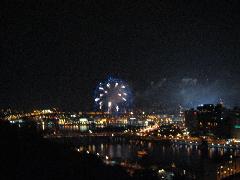 Photo (60KB)
Fireworks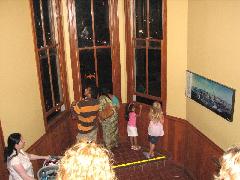 Photo (80KB)
Getting ready to come down the Incline.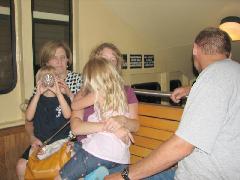 Photo (53KB)
Holding on for dear life. (Peyton is unconcerned).