Gridops & System Studies Summer 2014 Picnic at the Dugan's
On Saturday, August 16, we had a good turn out at our summer picnic. I was gonna say "annual" summer picnic but I think the last one was in 2010. We had more food than we could stand. Proteisn were Shrimp, Tandoori chicken, chicken skewers, lemon chicken, pork tenderloin, and ribs. Grill masters were Anish, Penn, and Roger. We also had potato salad, baked beans, cole slaw, a couple of casseroles, chips, veggies and dip, fruit, deviled eggs, and probably some more stuff that I didn't notice. For dessert we had cookies, about different kinds of chocolate cakes, and, of course, homemade ice cream (vanilla and butter pecan). Regrettably, we did not have a peach pie -- the dern things just wouldn't ripen!

Of course, if you have any gathering at the Dugan's during the Summer, you have to participate in the obligatory croquet match. I don't have any photos, but I think others do. We allow trash talking on the court and there was plenty of that. I hope a good time was had by all. It looked for time like the Jason/Vikas team was going to win ... but no, I couldn't allow that. Age and guile will beat youth at this game every time! Better luck next time, guys!

Thanks to everyone who brought stuff and contributed! Let's do this again next year, or even sooner.

Roger and Peggy Dugan
Thumbnail images only. Contact me if you want a higher resolution image.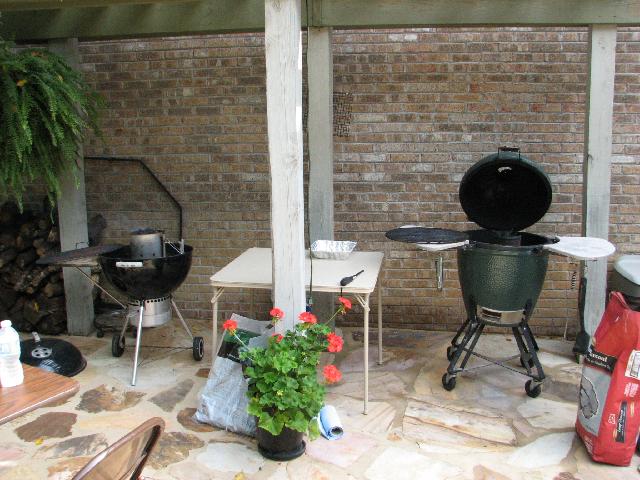 Getting ready for some serious grillin'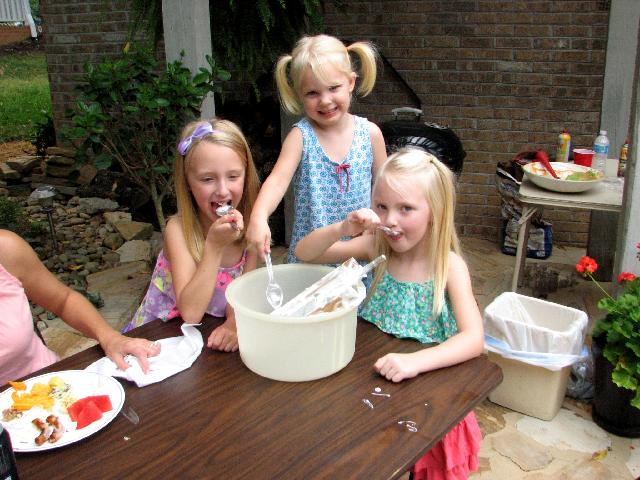 Licking the paddle. Yum, yum. (The Arritt girls). This'll make a memory. Sorry, Bob, if you have to buy an ice cream freezer because of this.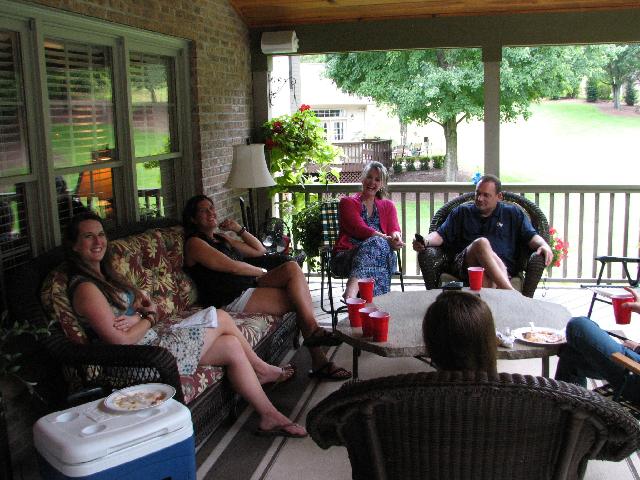 Relaxing on the porch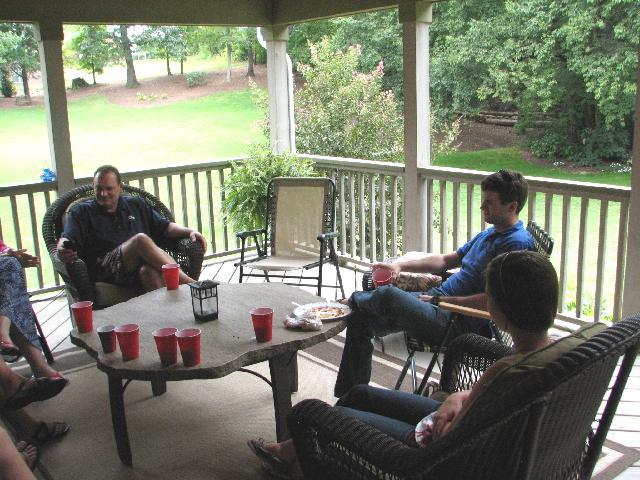 Steven Forsten and Ben York. Madeline Smith with back to camera (I think)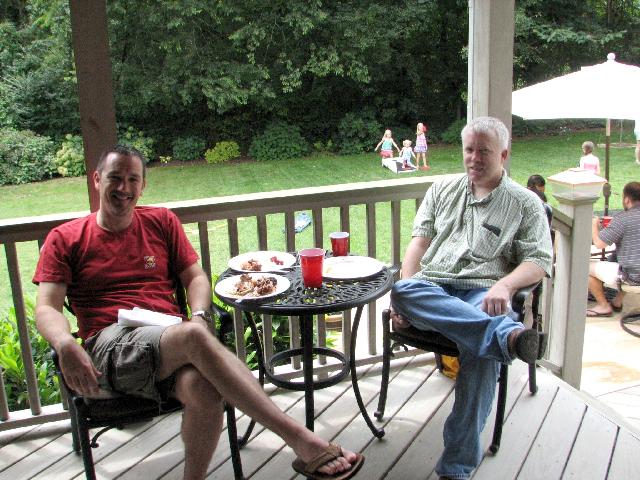 Jeff Smith and Wes Sunderman. Lots of activity in the background.

Elisabeth lining up a toss. Yes, that is the Ohio State logo on this one (UTon the other).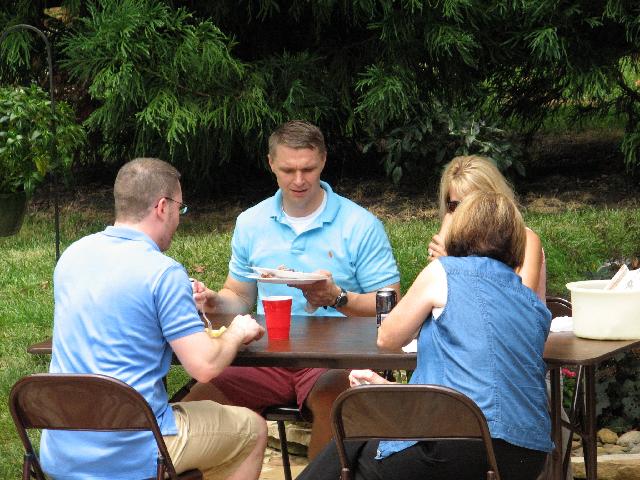 Bob looking distraught that his plates were empty. Penn Markham, Peggy Dugan with their backs to camera. Rochelle Arritt partially hidden.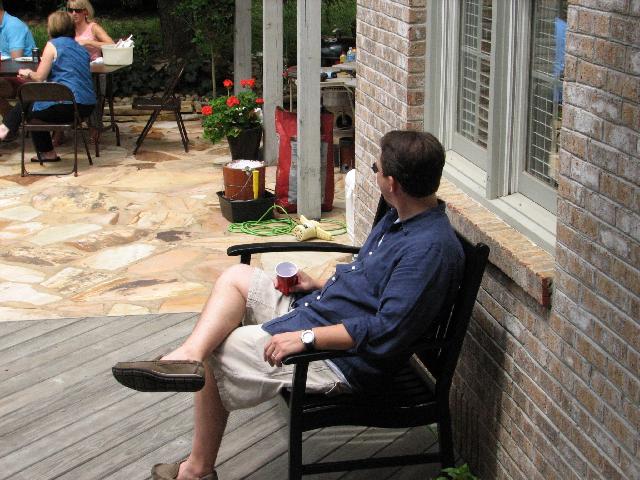 Jason Taylor wondering if he is missing out on some action? Or just observing.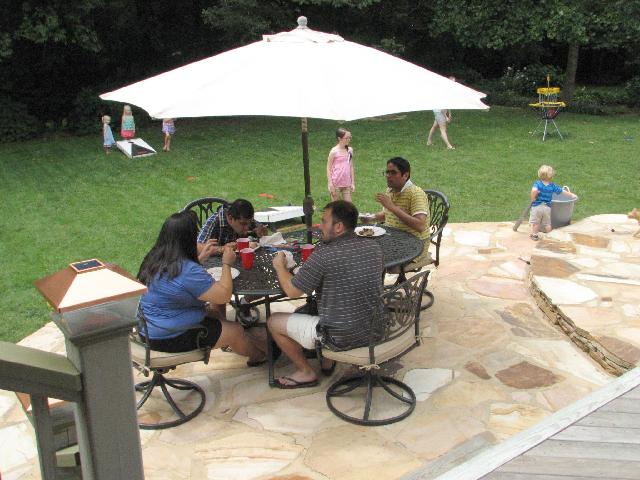 Donna Stokes and her husband on this side of the table. Anish and Vikas on the other side.

Concentrating on the important stuff.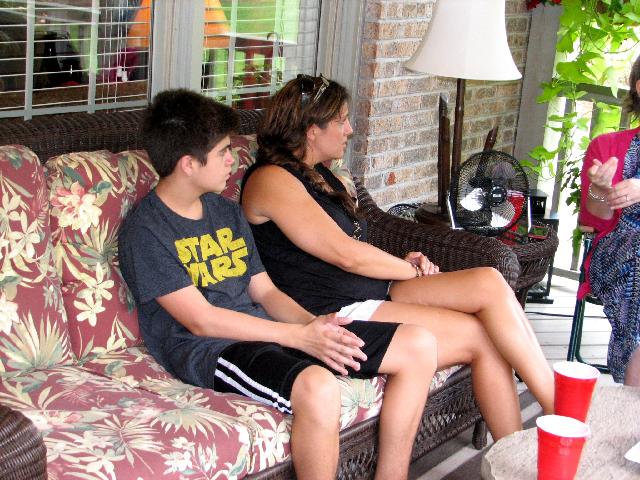 Eli Brooks and mom.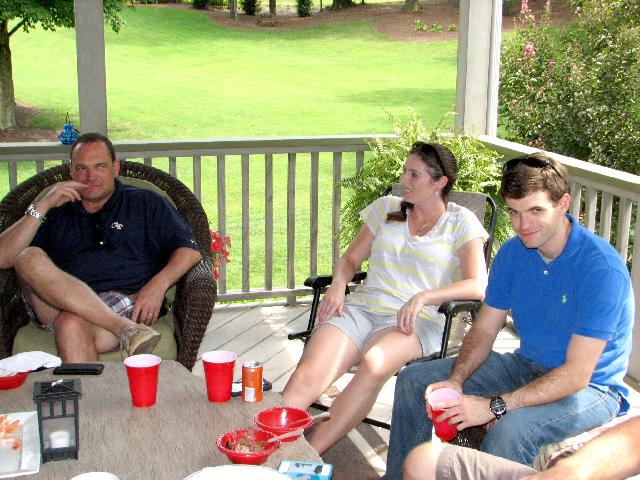 Steven Forsten, Robin Taylor, Ben York -- looks like he had been putting down some ice cream.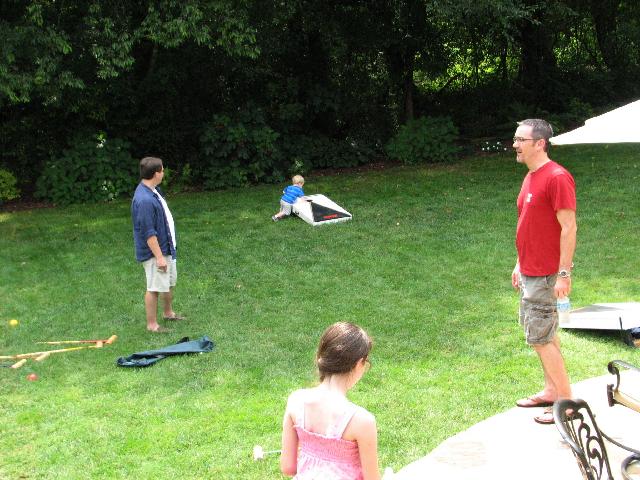 Taylors and Smiths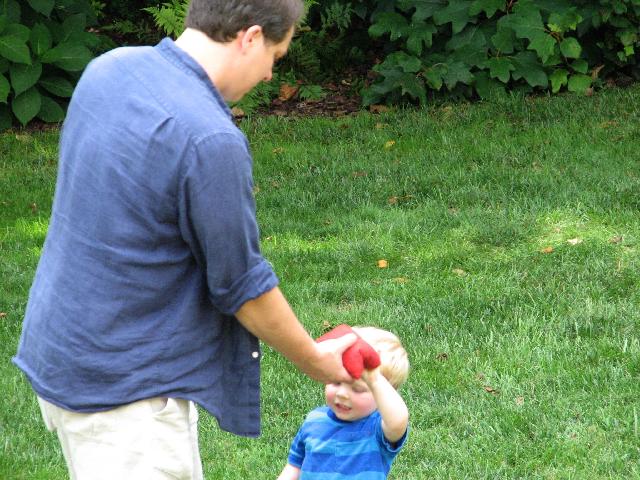 Here Daddy.