Softball Game May 7, 2009
Some photos taken during Farragut Church of Christ softball game. Enjoy!
Click on photo or its link for larger image.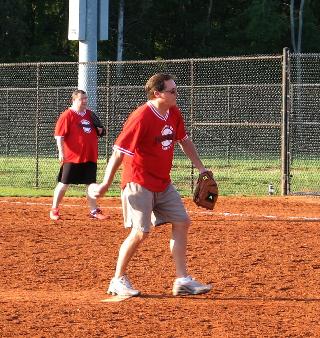 Photo (266KB)
Here's the windup ...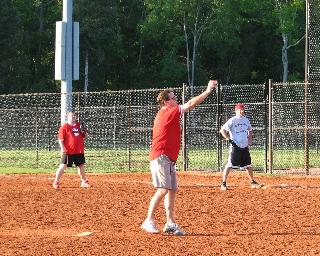 Photo (769KB)
... and the pitch!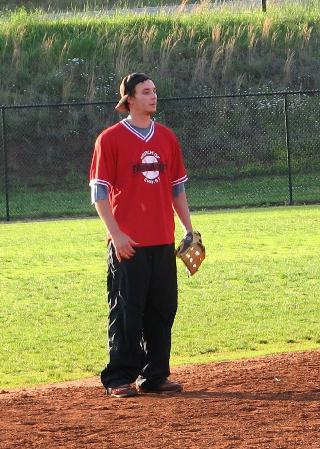 Photo (225KB)
No, no ... I know the sun was to your back, but you wear the hat the other way ... and could you find some larger pants?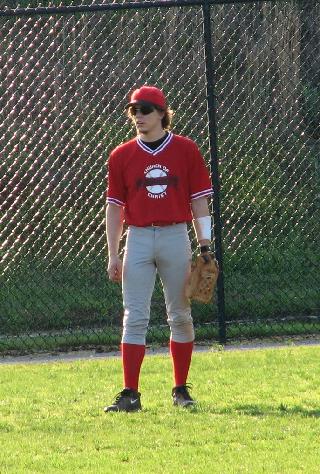 Photo (281KB)
Uh, about those larger pants ...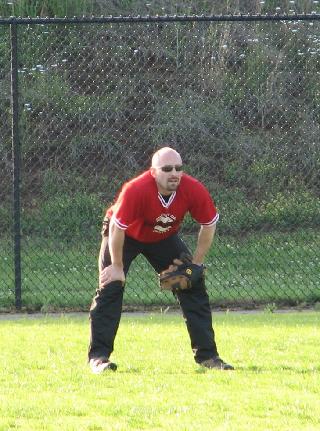 Photo (238KB)
Kevin in the outfield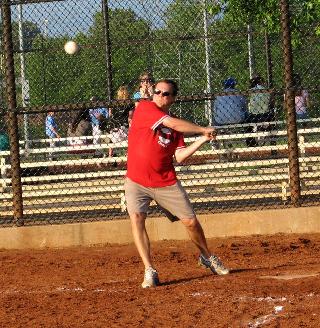 Photo (254KB)
This calls for a caption ... but I am at a loss for words.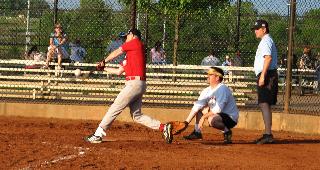 Photo (296KB)
Wow! What camera work! (Nice form, too Timothy)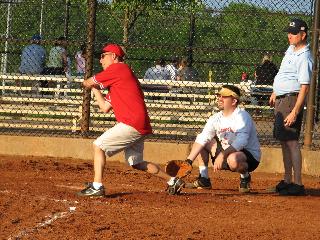 Photo (648KB)
Jason Sidsworth concentrating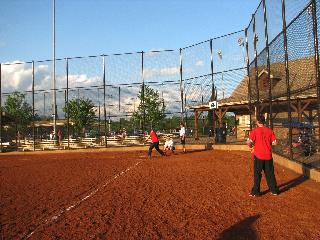 Photo (608KB)
Ryan Cooper on deck. Kevin Crateau at the plate (?)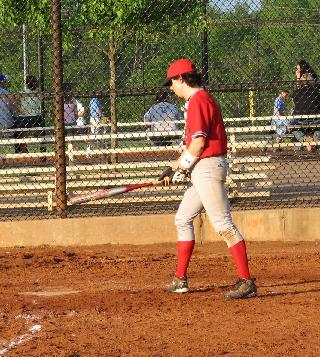 Photo (344KB)
Jason Terry approaches the batter's box ... Can he do it?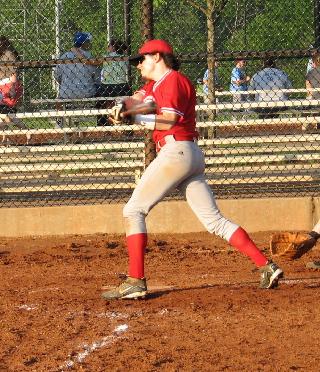 Photo (263KB)
He did it! I don't see the ball, so I assume it went into play.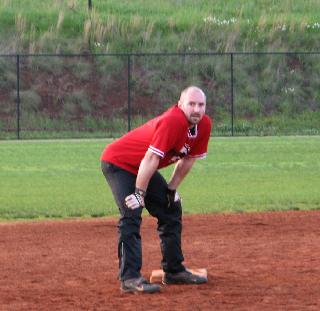 Photo (170KB)
Checking the 3rd base coach (me) for signs. Is that a deer in the headlights look? Is that guy with the camera going to pay attention? Kevin scored shortly after, I think.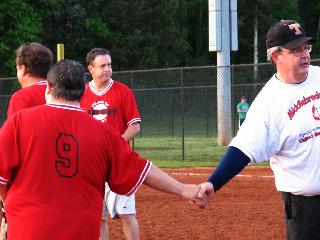 Photo (346KB)
Good sports after the game ... and maybe some disapointment.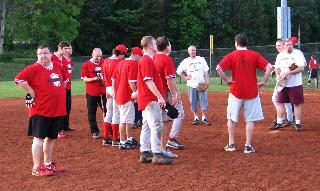 Photo (317KB)
Gathering for post-game prayer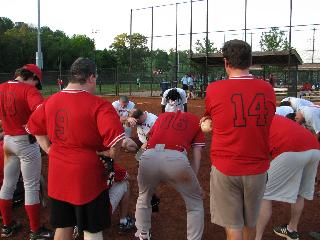 Photo (395KB)
Prayer time.
Photo (57KB)
Special prayer
Photo (362KB)
Fan club. Look at those smiles. Uno, dos, tres ...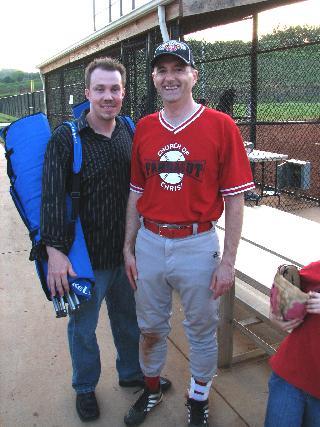 Photo (492KB)
I still don't understand why Paul wanted this photo taken. Did he want to see how he might look in that uniform? Or just making sure the colors coordinated? Let's see ... scarlet and gray ... Ohio State! Go Bucks!