Spring Break Visit 2013
Kathy and the grandkids flew south to visit us while Scott was in Costa Rica. We rented a cabin in Pigeon Forge and spent some quality family time over Easter.
Thumbnail images only. Contact me if you want a higher resolution image.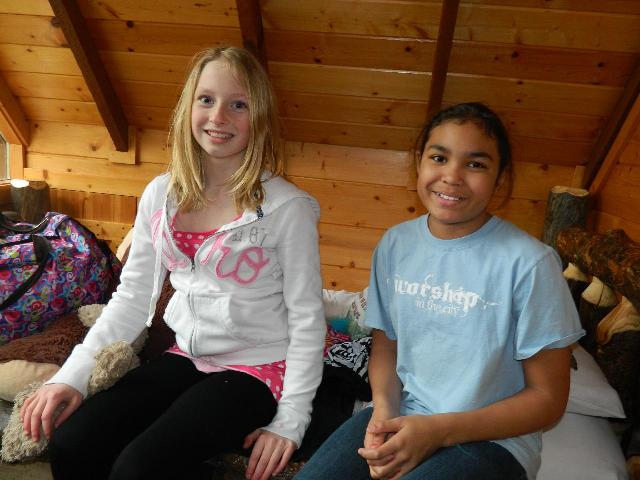 Samantha and friend Mia Barnett in the bunkroom

Peyton and the big bear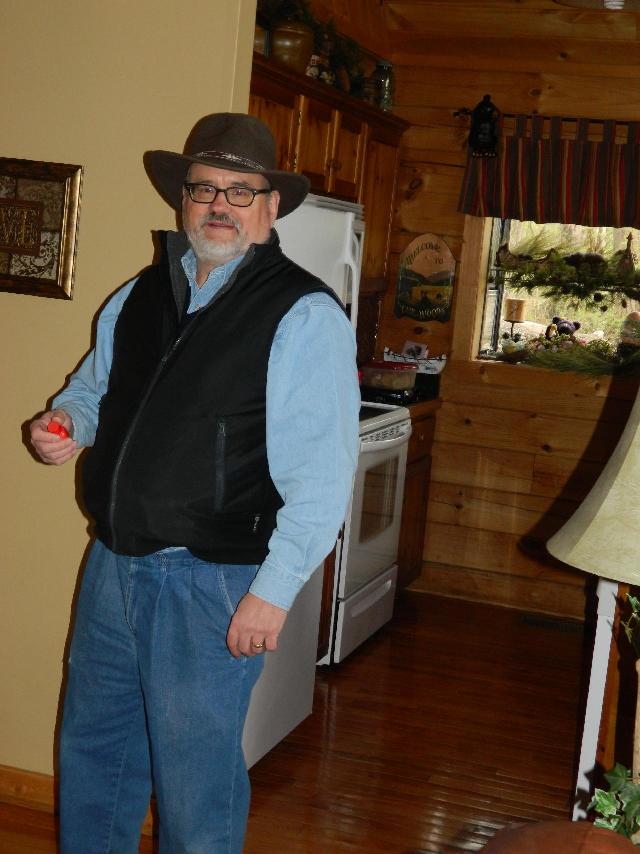 Pappy

Peyton on the hearth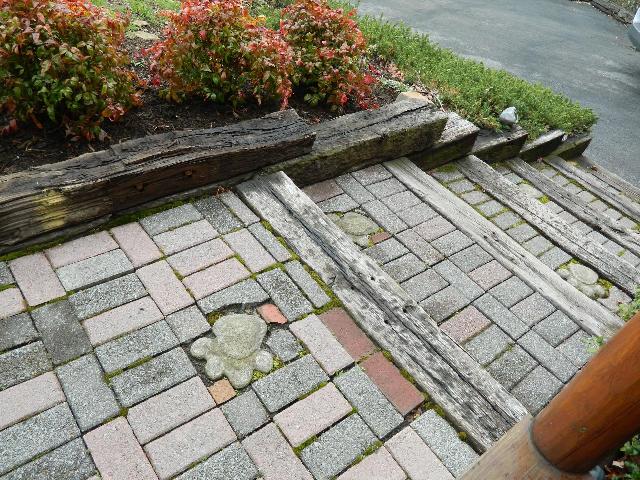 Bear prints in the sidewalk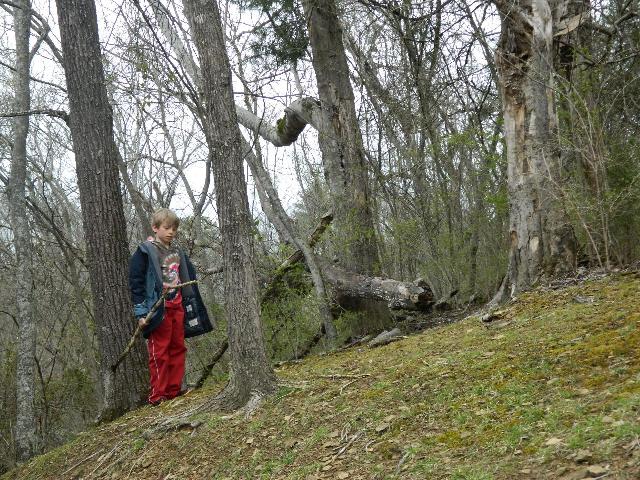 Peyton exploring the woods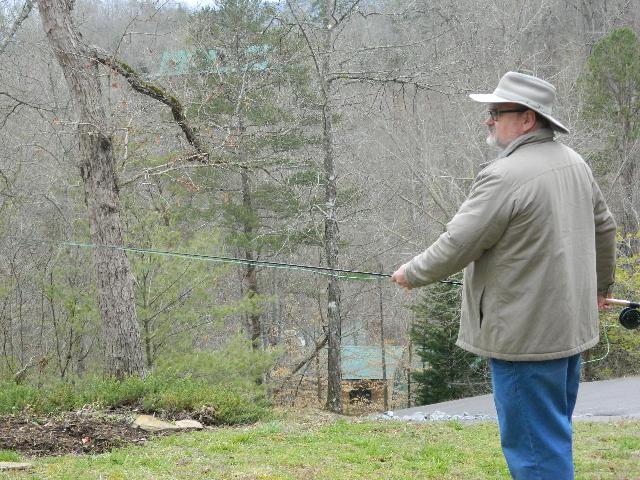 Practicing to catch the big one.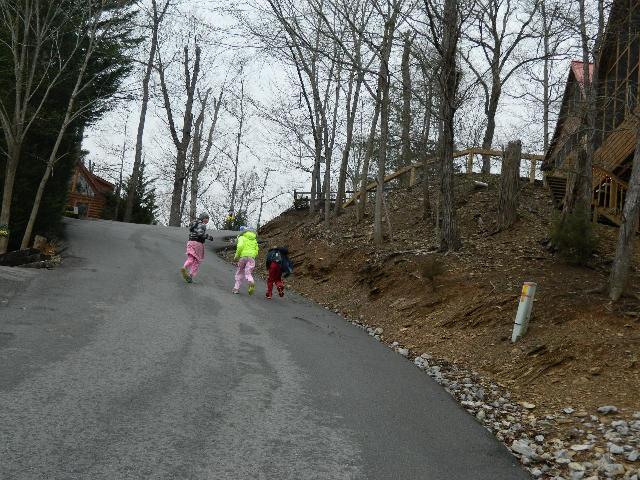 Kids running up steep hill while we were out for a walk.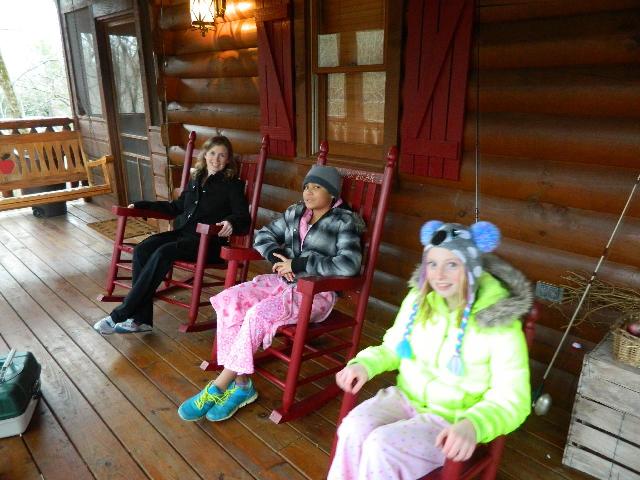 Kathy, Mia, and Samantha a-rockin'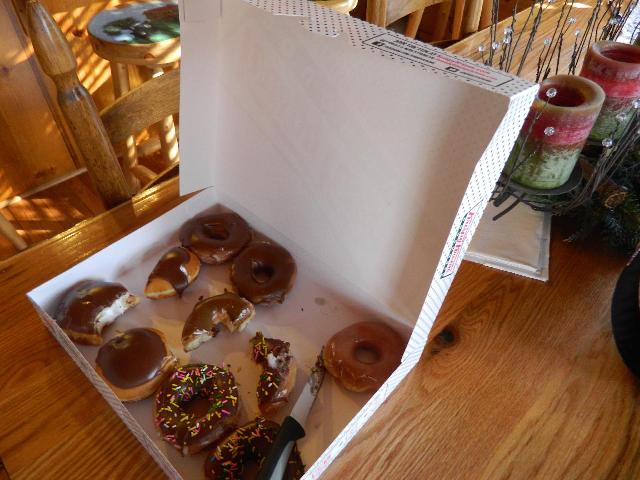 Donuts!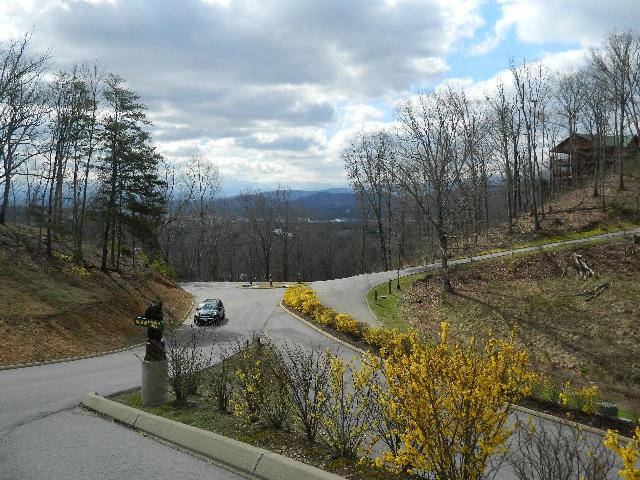 View in the Hidden Mountain Resort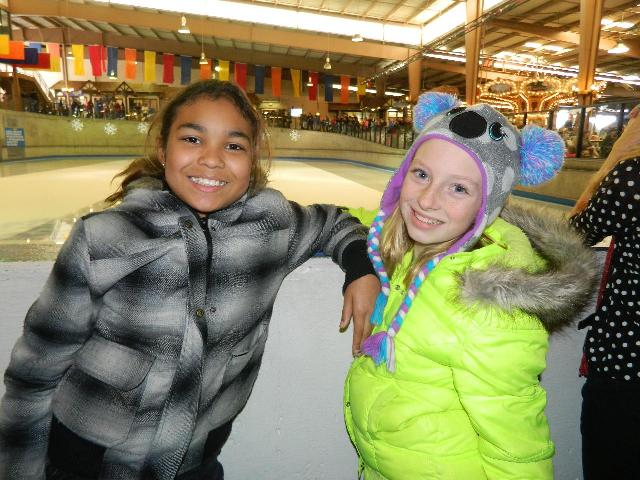 Getting ready to skate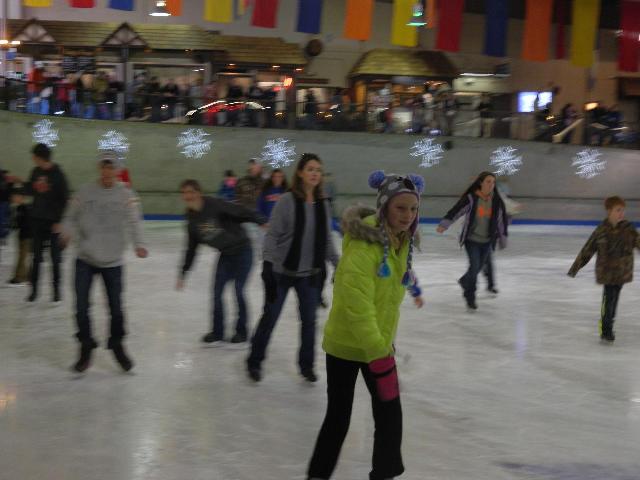 Sam skating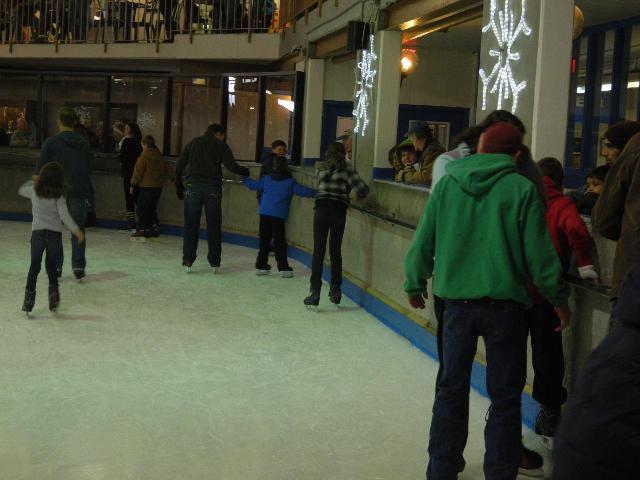 Mia hugging the rail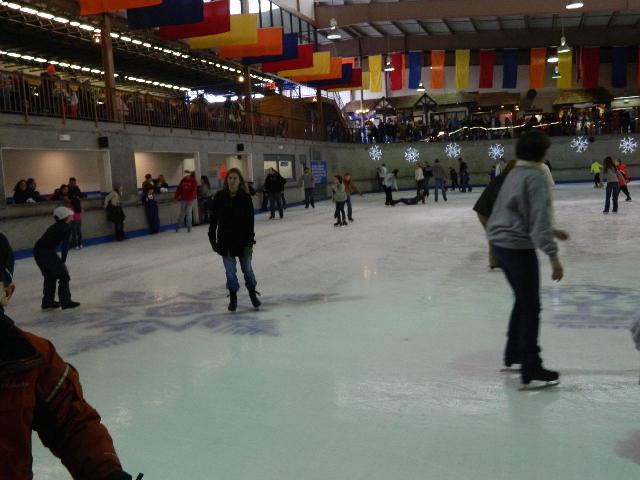 Kathy skating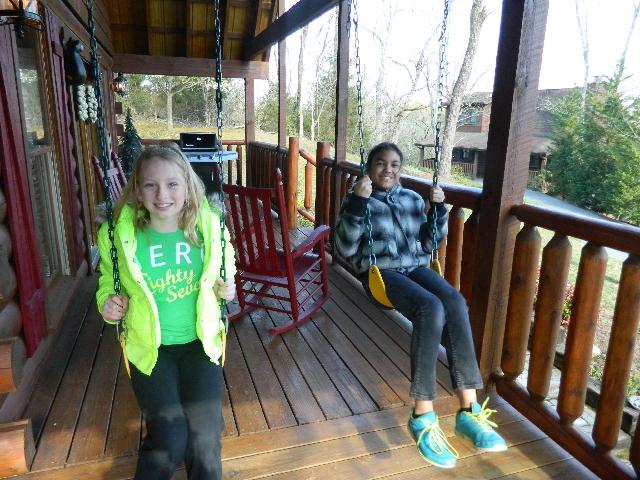 Swinging on the porch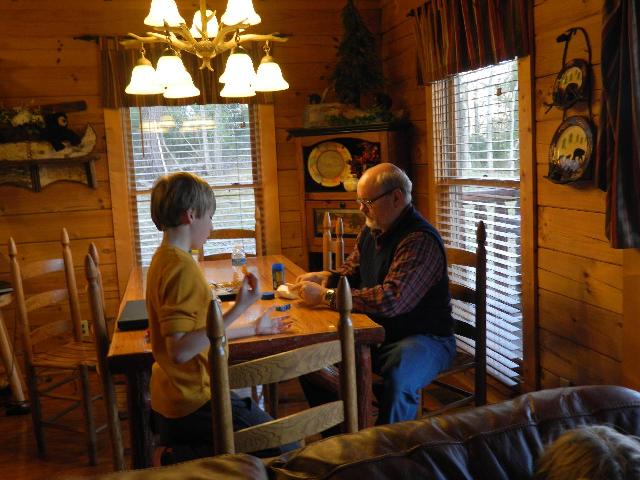 Playing Farkle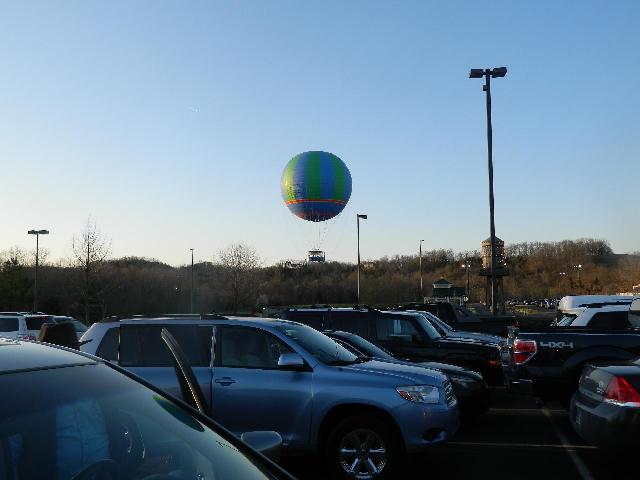 Hot air balloon on way to see Hatfields and McCoys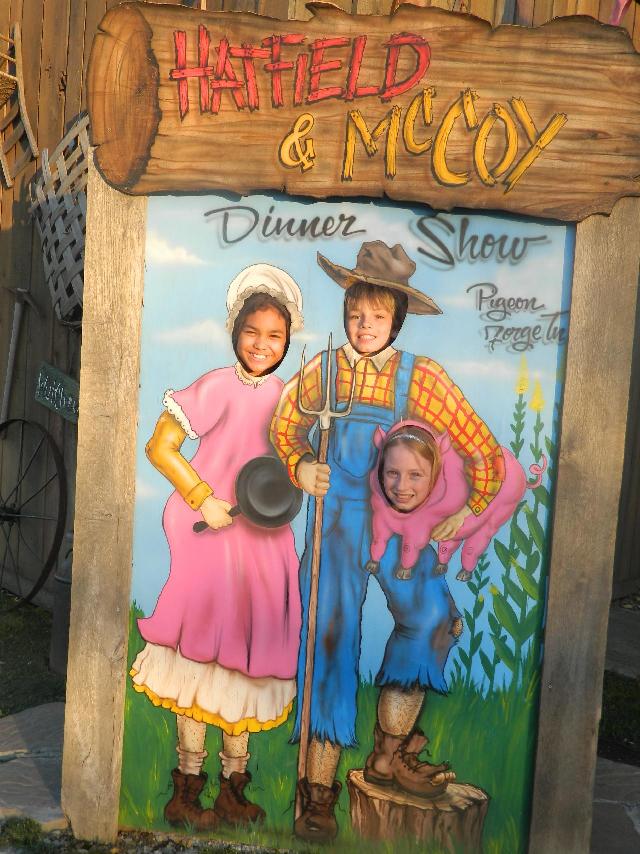 Samantha makes a cute pig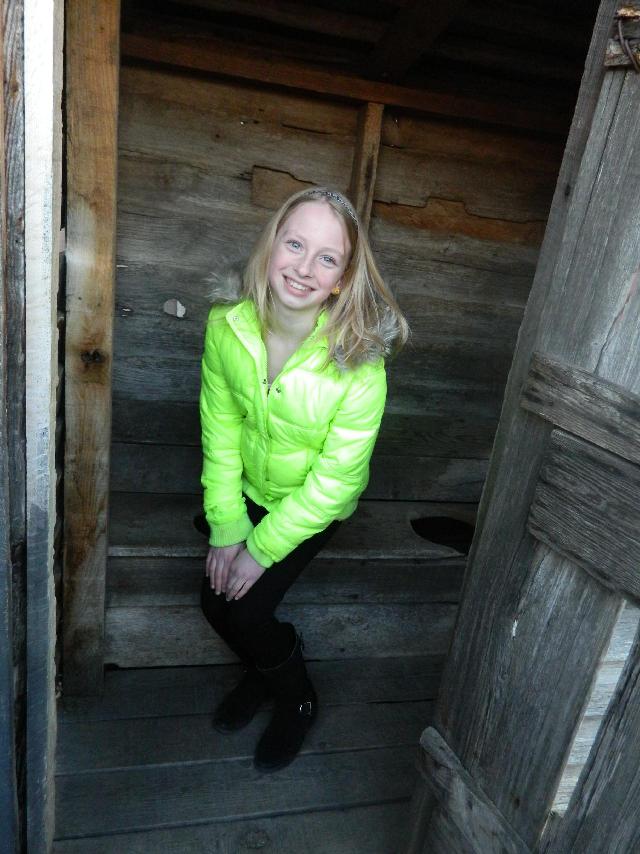 Samantha thought she would just "hold it" rather than use the old outhouse.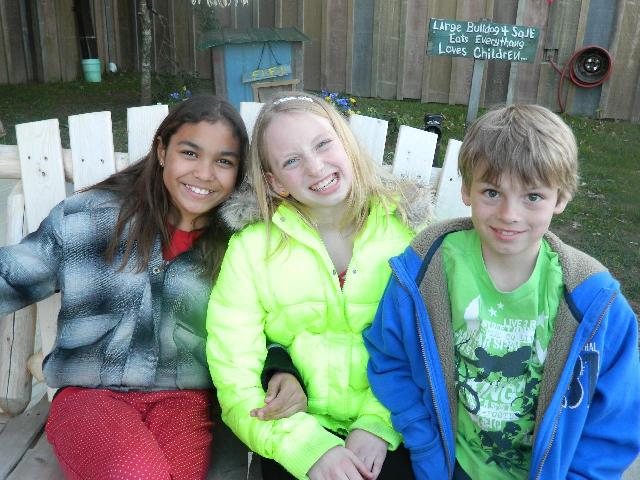 Goofy faces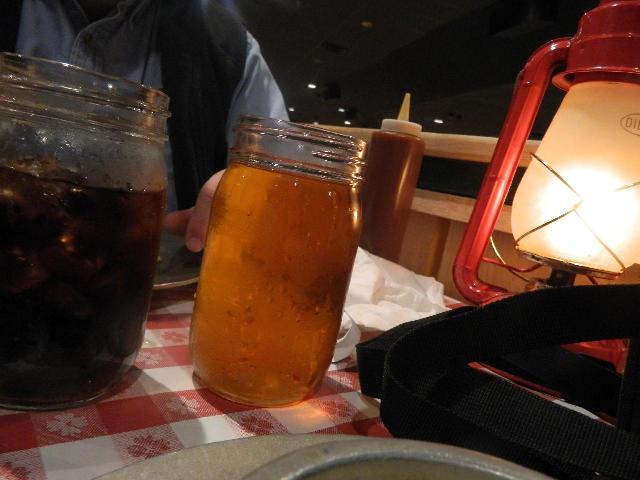 A little moonshine ... apple pie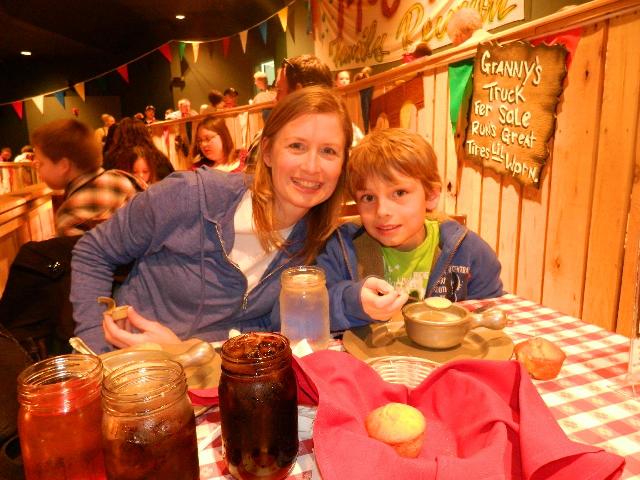 Dinner at Hatfields and McCoys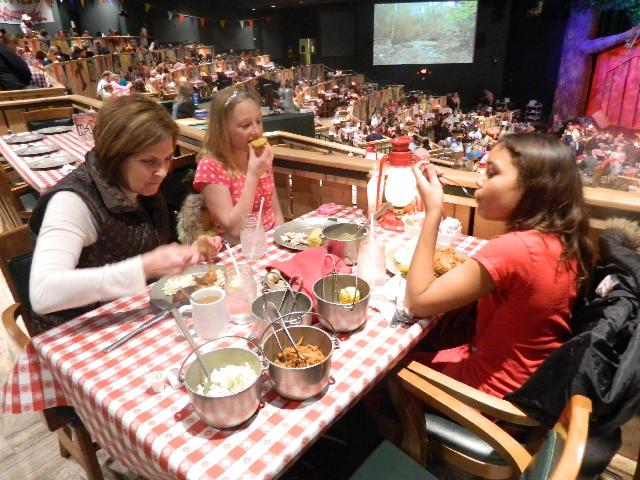 Dinner at Hatfields and McCoys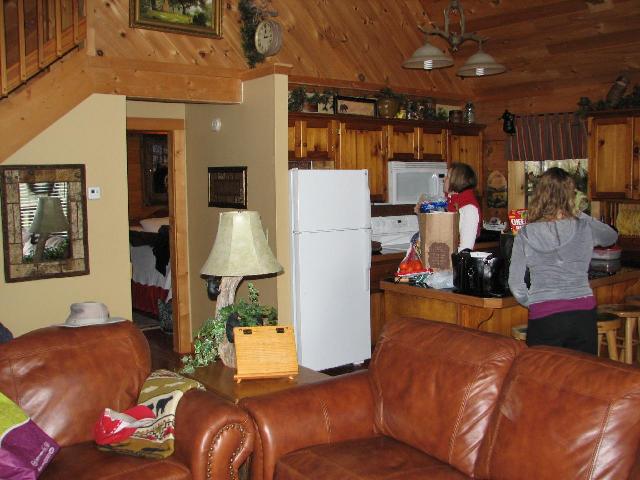 Main area of the cabin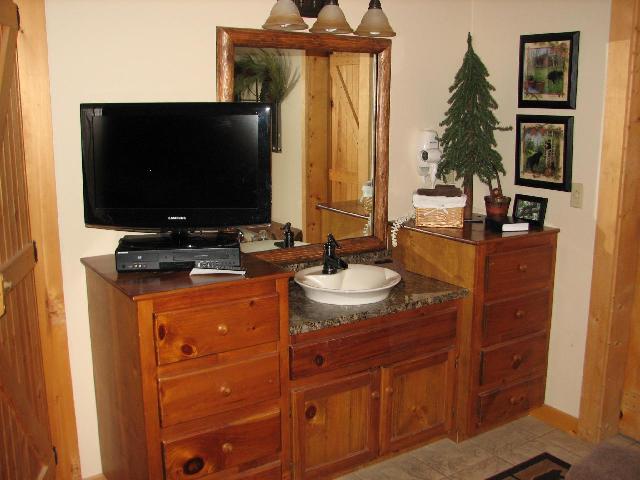 Vanity in bedroom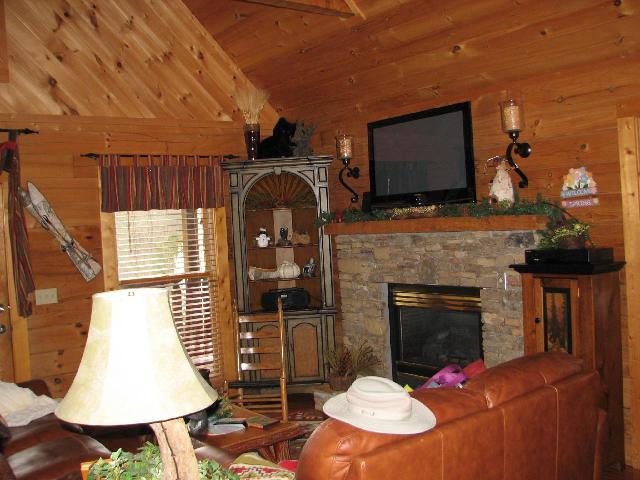 Fireplace area

Kathy going for a walk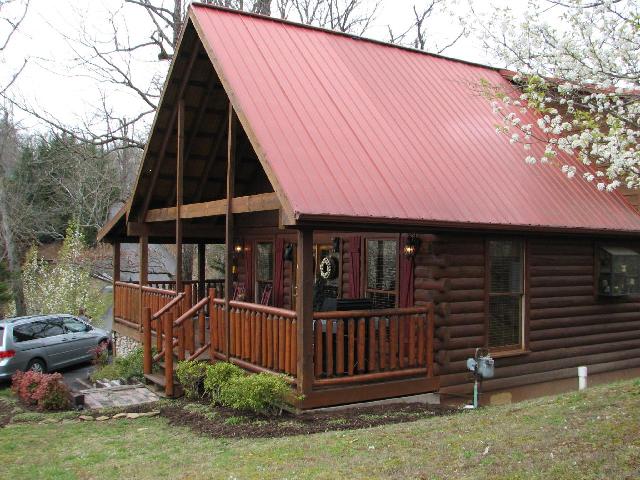 The cabin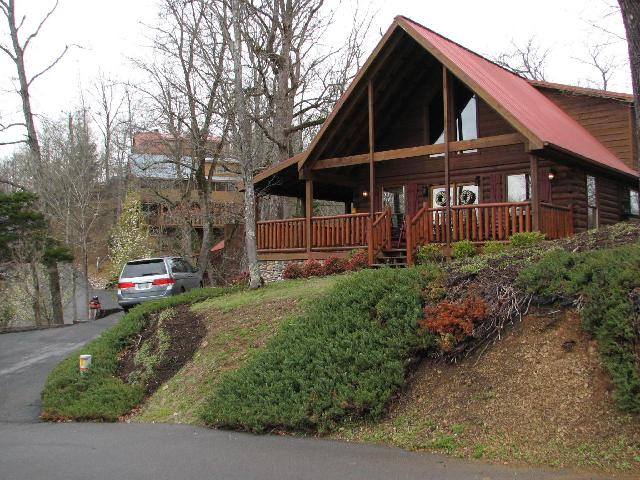 'nother view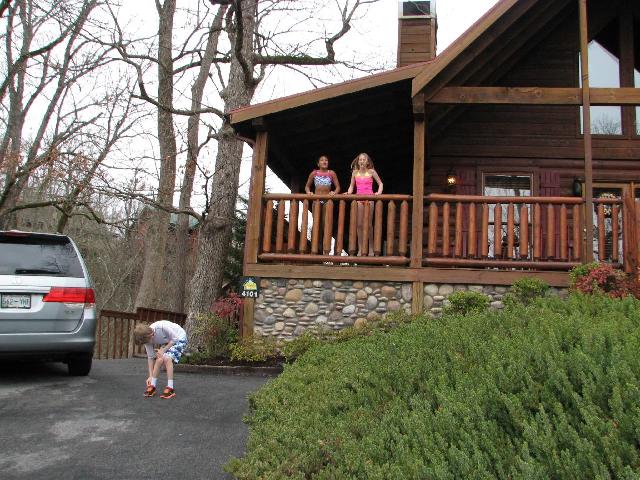 No, it wasn't that warm! They were trying to convince Pappy to quit taking pictures and turn on the hot tub.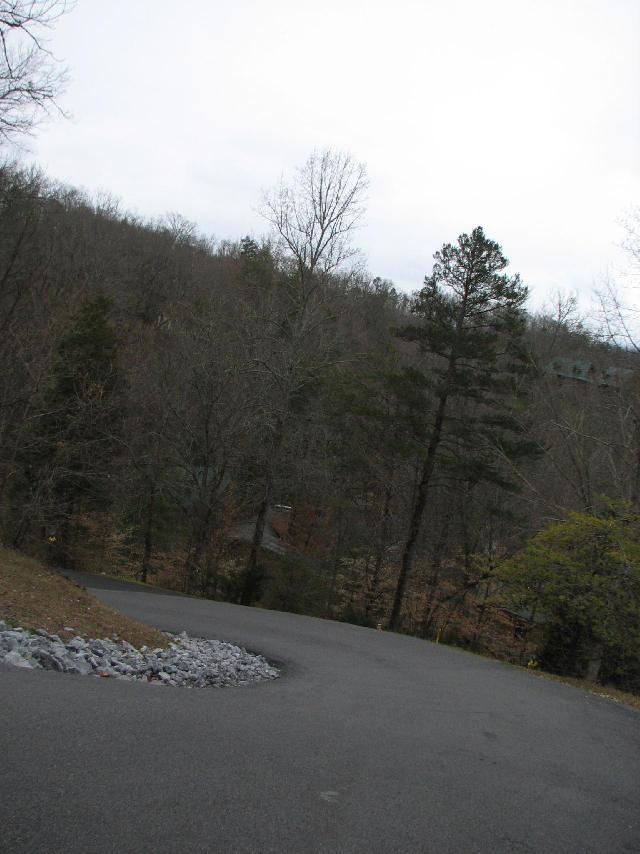 Steeeeeep hill

Porch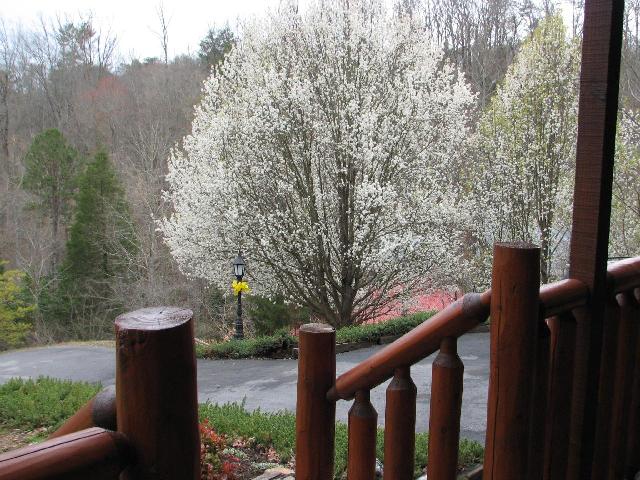 Bradford pears a-bloomin'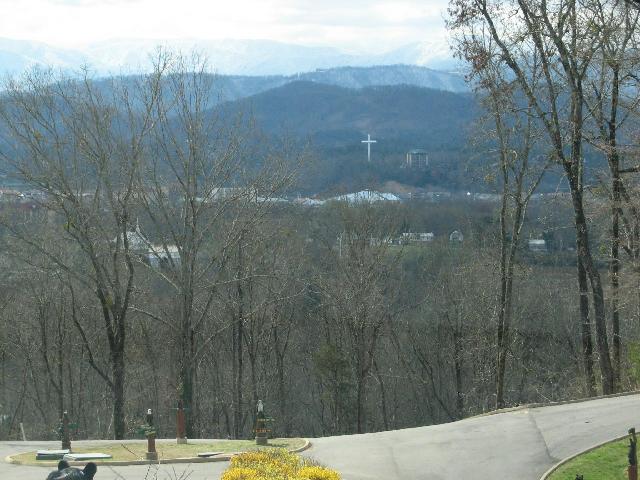 View into Pigeon Forge from our resort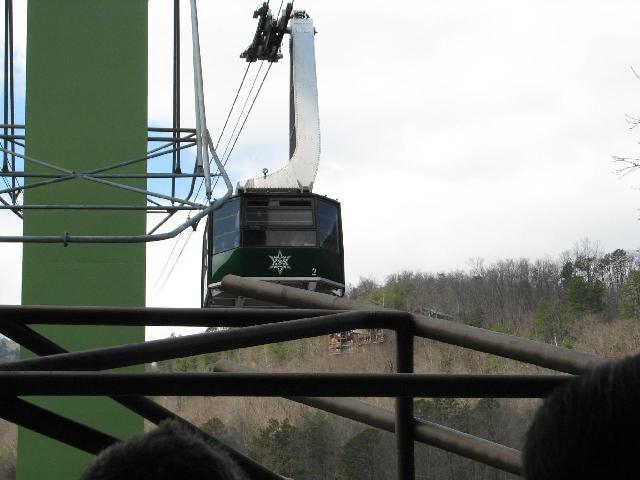 Tram coming to pick us up and take us to Ober Gatlinburg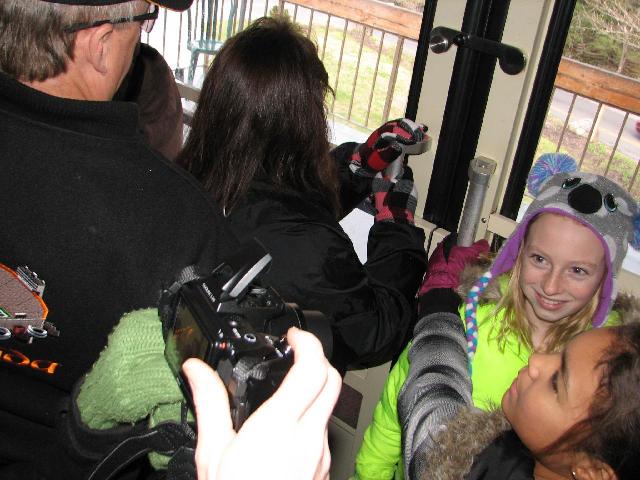 Packed into the tram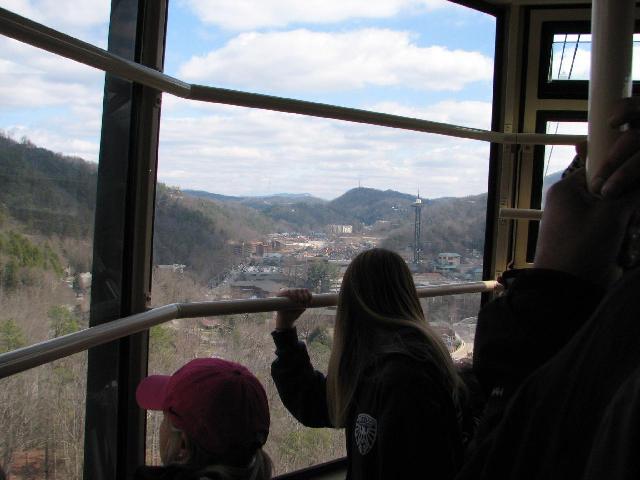 Looking back at Gatlinburg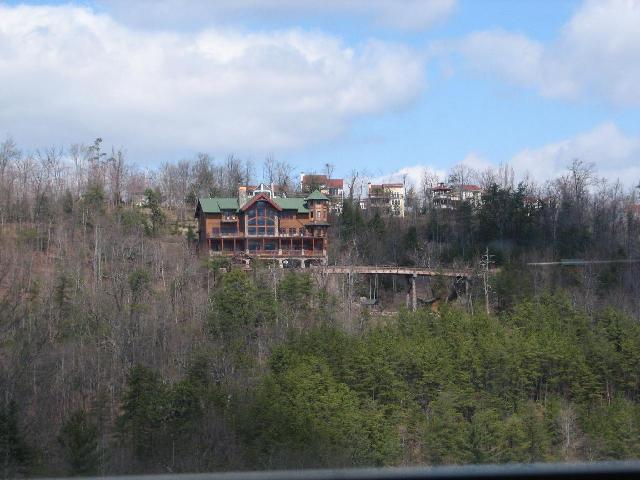 Fancy house on the mountain.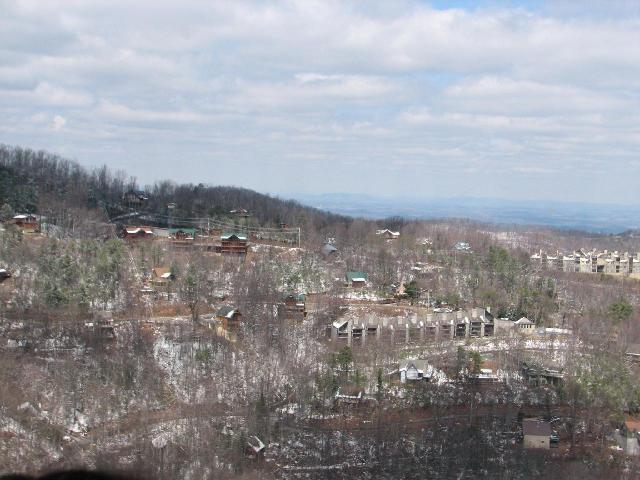 A little snow on the mountain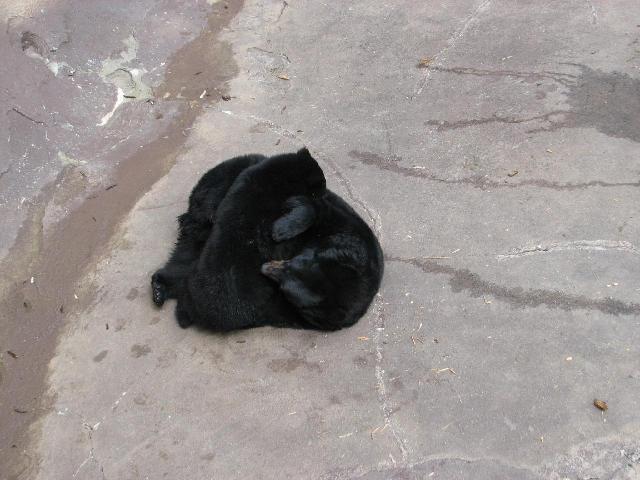 Mama bear wrestling with one of her two cubs at Ober Gatlinburg

Otter at Ober Gatlinburg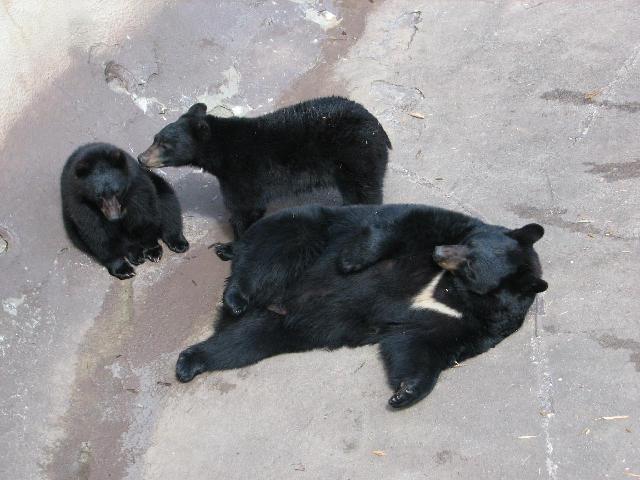 Mama bear and two baby bears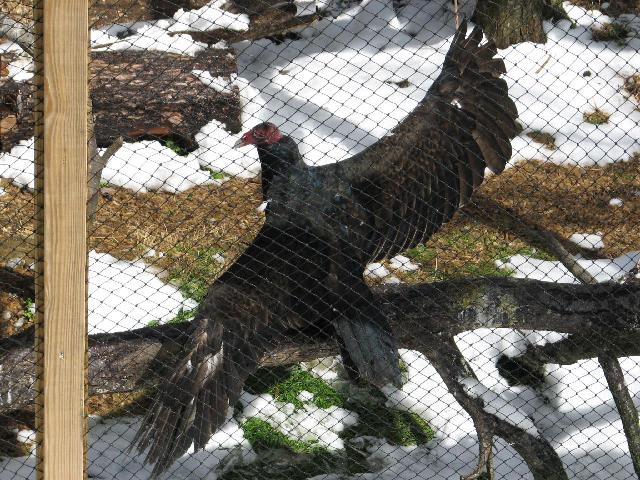 Turkey vulture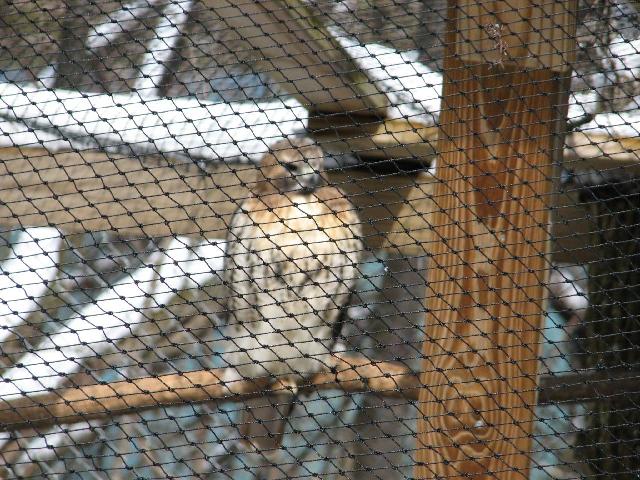 Red-tailed hawk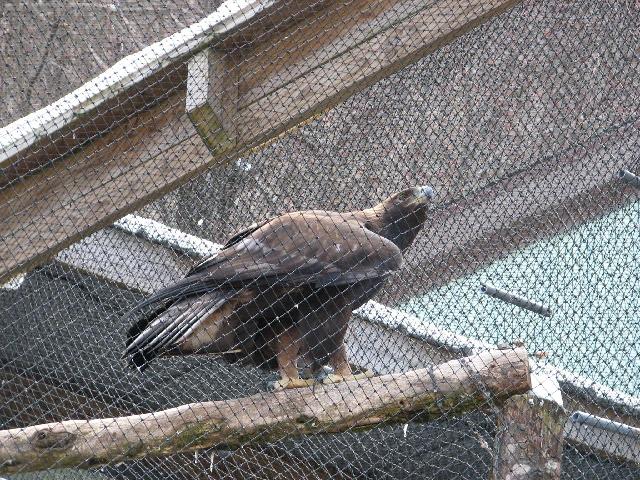 Golden eagle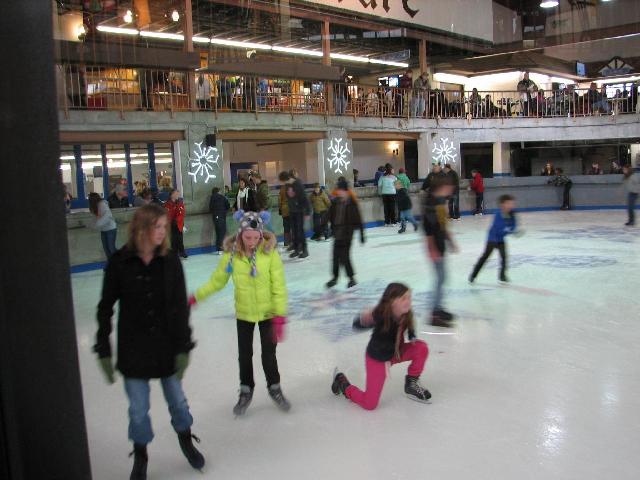 Kathy and Sam skating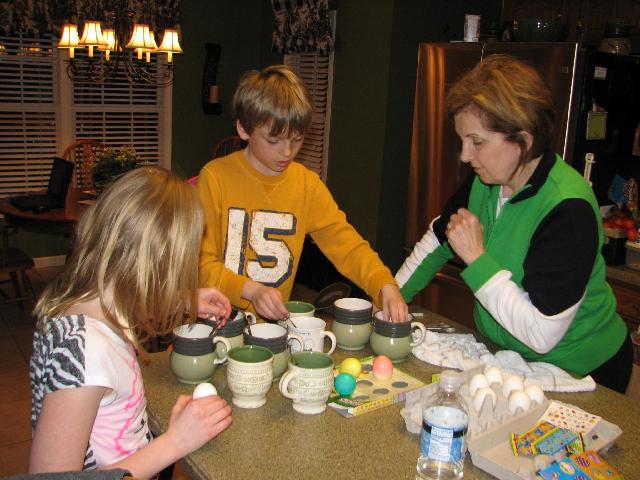 Coloring Easter eggs with Nana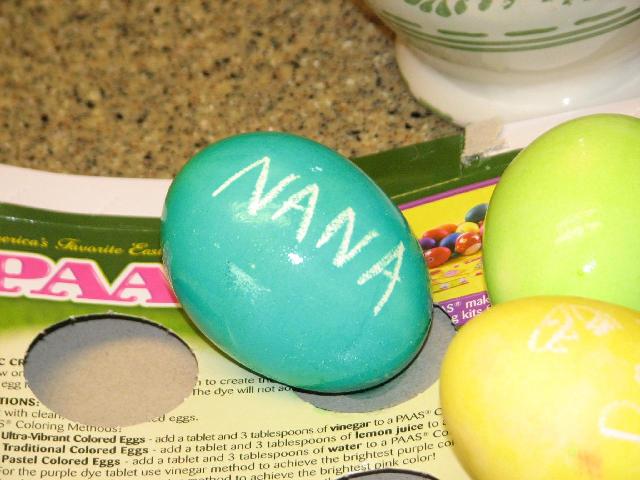 The Nana egg