The Teton Range
When we went through this area on the big family trip in 1988, we were leaving a burning Yellowstone and trying to make time. So we didn't stop to explore the area. So this trip fulfills a desire to go back and get some closure on this area. I drove from Idaho Falls to Jackson along the Snake river into Jackson from the south. I went as far North as the Moran Jct and turned back South. At Moose, I switched to the road to Wilson and came over the Teton Pass to Idaho. Then I went up the Western side of the mountains before returning to Idaho Falls. Enjoy!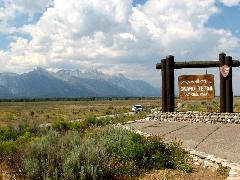 Photo (90KB)
Entrance to Grand Teton National Park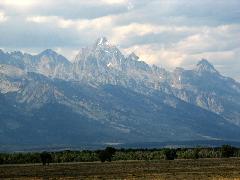 Photo (61KB)
Grand Teton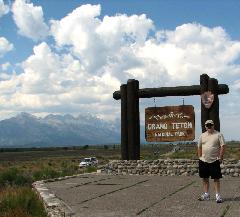 Photo (76KB)
Proof that I was there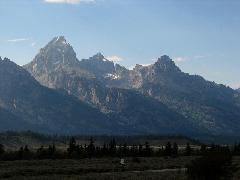 Photo (45KB)
Another view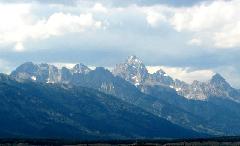 Photo (40KB)
And another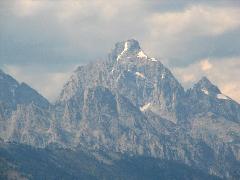 Photo (55KB)
Close up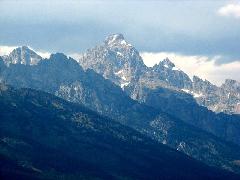 Photo (62KB)
From a different time of day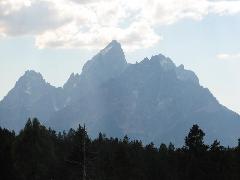 Photo (33KB)
From up the road about 10 miles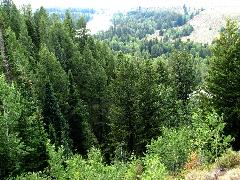 Photo (155KB)
Snake River Overlook. The wind was blowing over these trees and it smelled like pine trees - Christmas time.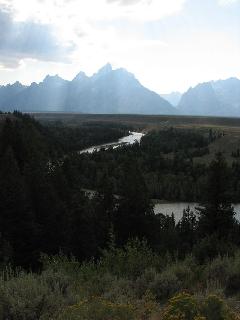 Photo (78KB)
Looking toward the mtns from the overlook (sun was in a bad spot by this time)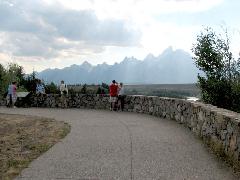 Photo (69KB)
Folks at the overlook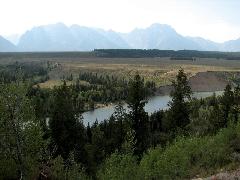 Photo (72KB)
Another view of the river from the overlook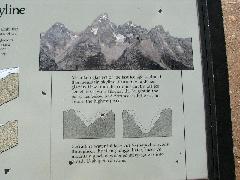 Photo (79KB)
Glacier explanations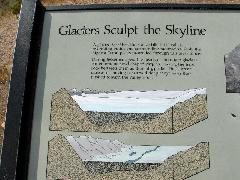 Photo (96KB)
More explanation. This whole valley was covered with a glacier.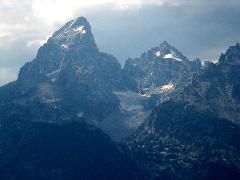 Photo (55KB)
View up on the mountain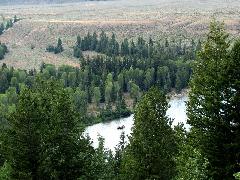 Photo (129KB)
Folks boating on the Snake River (from the Overlook)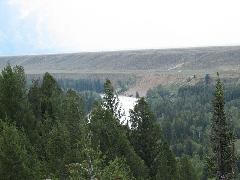 Photo (72KB)
From the Overlook. You can see the distinct flattened levels left by the glaciers and ancient rivers The banks are approx 200 ft each.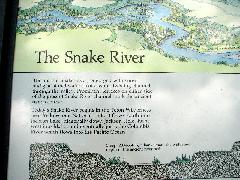 Photo (121KB)
An explanation ...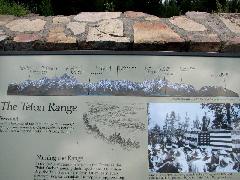 Photo (95KB)
More explanation with the names of the mountains.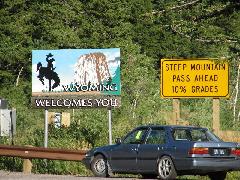 Photo (130KB)
Greeting from Idaho side at Teton Pass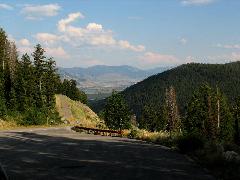 Photo (72KB)
View from top of Teton Pass looking toward Jackson.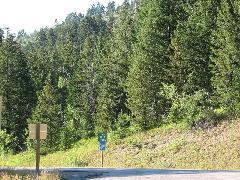 Photo (165KB)
On the other side ... Teton Co in Idaho. This side was heavily treed.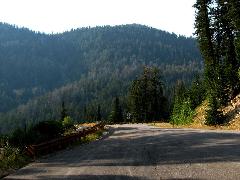 Photo (78KB)
Looking up the Teton Pass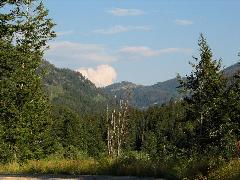 Photo (101KB)
Looking back up the Teton Pass from the Idaho side.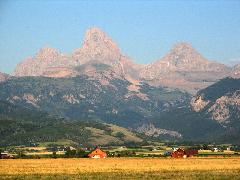 Photo (78KB)
This is what the Tetons look like from the Idaho side.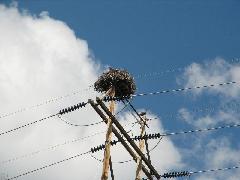 Photo (47KB)
Saw this bird nest on the top of an H-frame power pole structure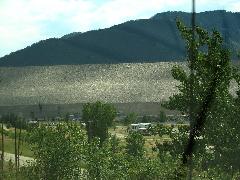 Photo (98KB)
Coming up on the Palisades Dam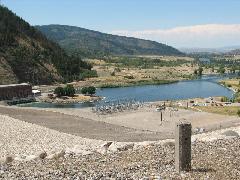 Photo (97KB)
Palisades Dam and power plant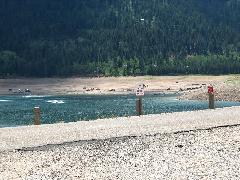 Photo (112KB)
Palisades lake. Looks a little low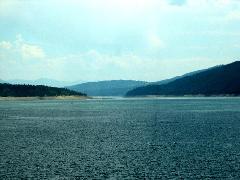 Photo (69KB)
Another feiew of the Palisades Lake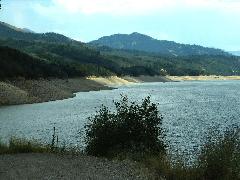 Photo (85KB)
Palisades Lake. Looks like it is down at least 40 ft or so.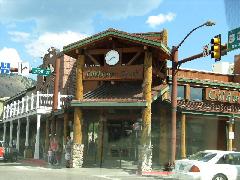 Photo (85KB)
Jackson, Wyoming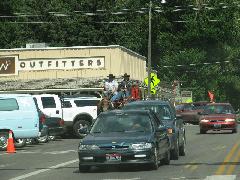 Photo (101KB)
Stagecoach on street in Jackson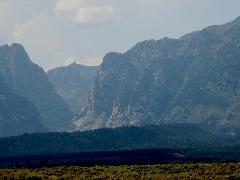 Photo (50KB)
Looking up into one of the valleys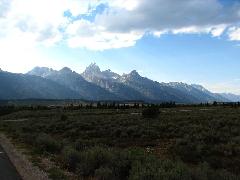 Photo (52KB)
Teton range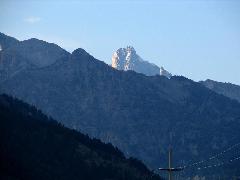 Photo (39KB)
Grand Teton peeking up through. Looking back up from Jackson Hole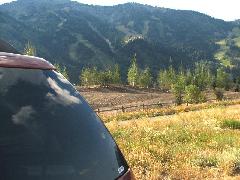 Photo (88KB)
Ski runs, Jackson Hole. A lot of development going on (no photos)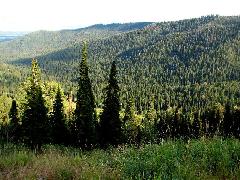 Photo (129KB)
Teton Pass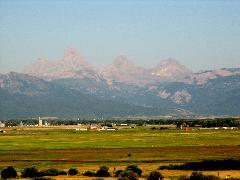 Photo (64KB)
another view from Idaho side.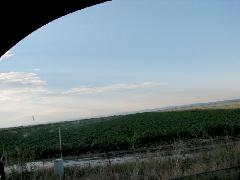 Photo (44KB)
Potato fields in Idaho