Thanksgiving 2008
On Thanksgiving day we went 90 mi south to Jim and Susan's for dinner. Greg and Meredith arrived at our house later in the day. Meredith and Peggy with downtown Knoxville to the Fantasy of Trees. On Friday, Kevin and Sarah returned from Italy. We are indeed thankful this year that Kevin is back in the USA for a while.
Thumbnail images only. Contact me if you want a higher resolution image.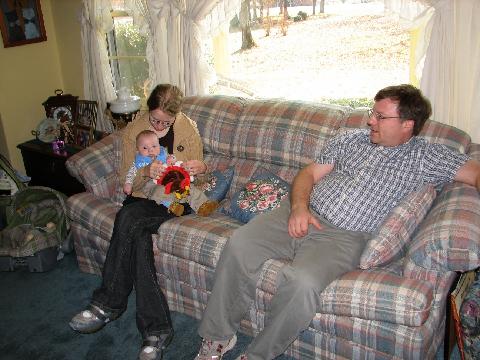 Laura Dawn with nephew Gary; father Phil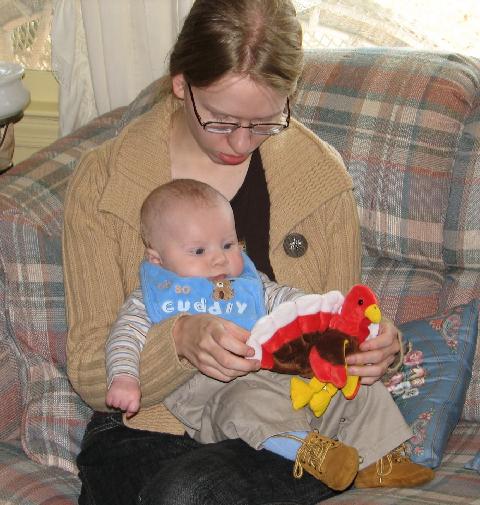 Laura and Phil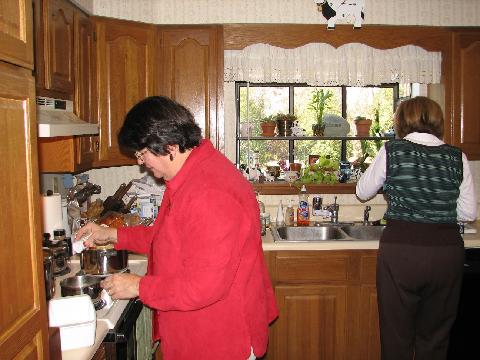 Susan and Peggy in the kitchen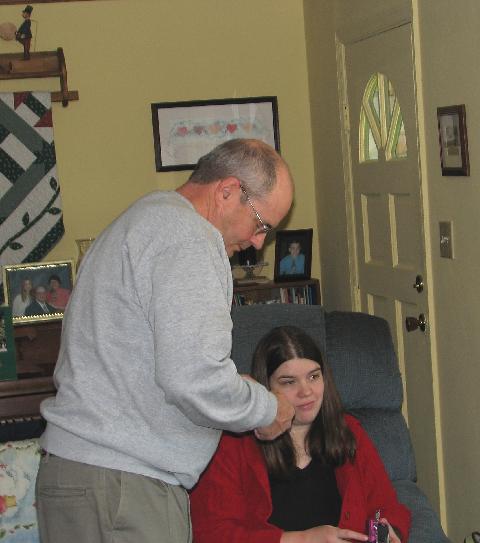 Jim with Melissa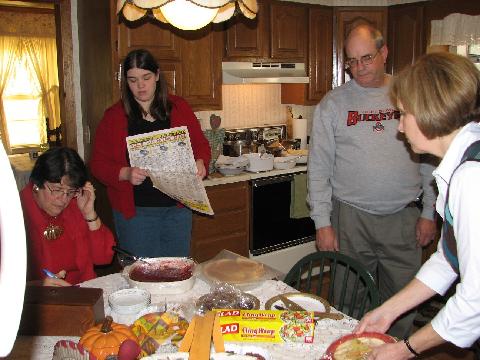 Trading recipes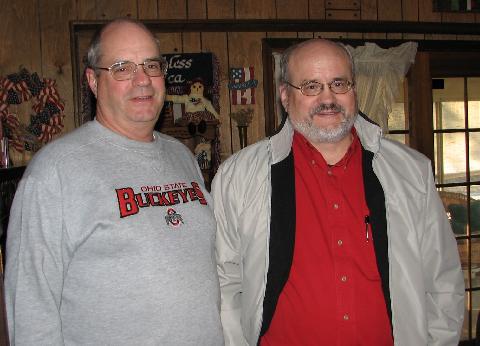 Brothers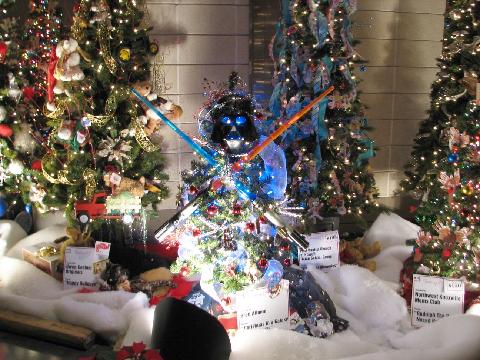 Fantasy of trees: Christmas in a Galaxy far far away

Close up of decorate Christmas tree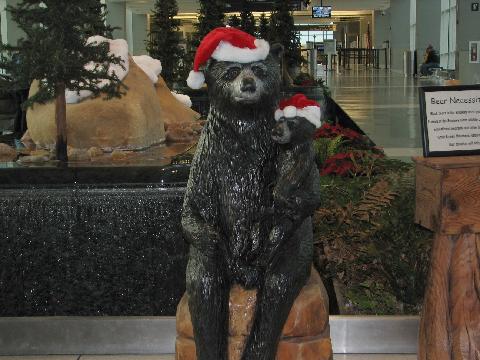 Christmas bears at Knoxville airport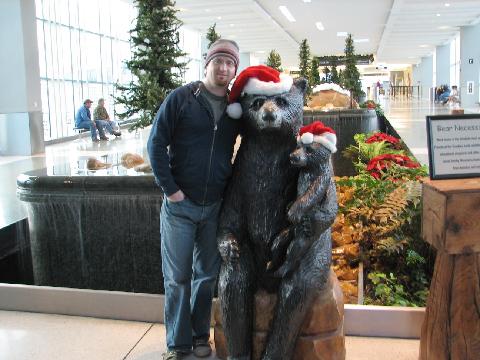 Greg with bears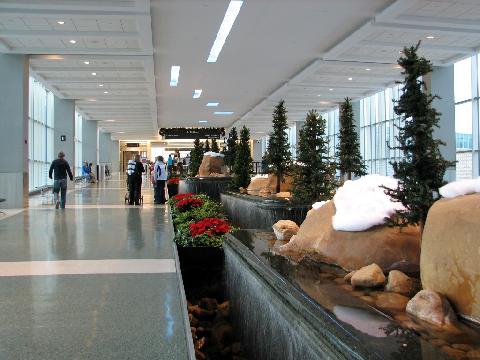 Winter in the Smokies decoration in Knoxville airport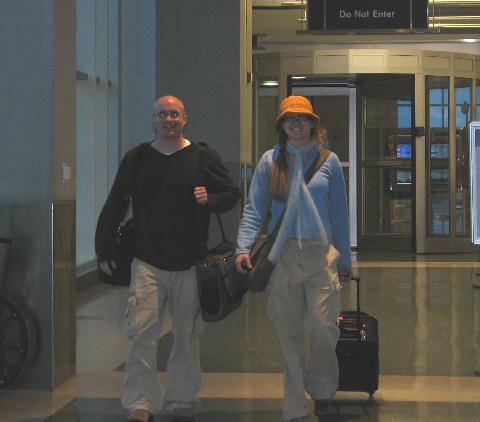 Back in the USA!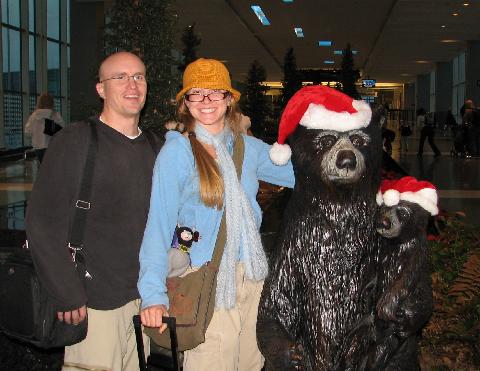 Kevin and Sarah with Christmas bears; Knoxville airport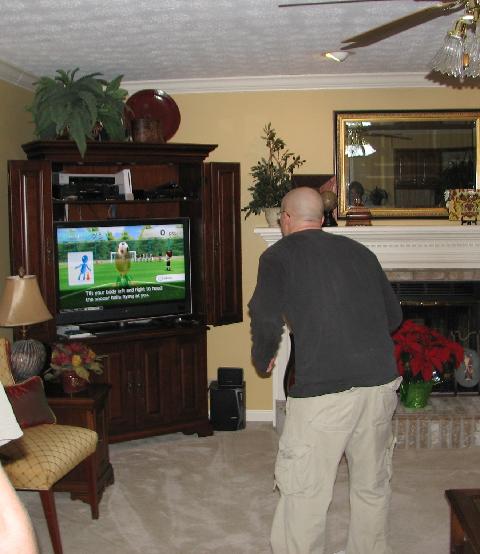 Kevin practicing heading soccer balls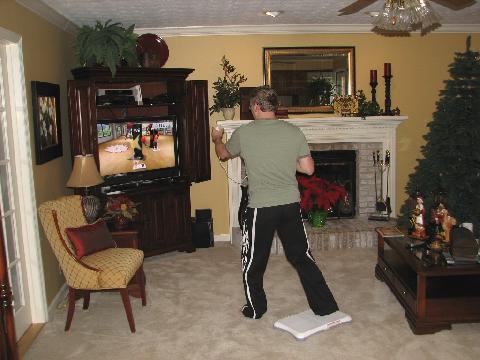 Greg practicing his Wii Boxing