Thanksgiving 2007
Photos from our Thanksgiving celebration in Ohio. While we were there, we helped Grandma Jean move to Reno (Ohio - near Marietta) .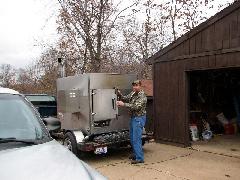 Photo (95KB)
Steve and his smoker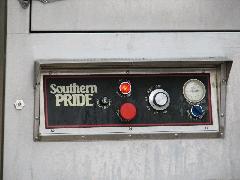 Photo (59KB)
At least they do give some credit to where real barbecue comes from up in Buckeye land.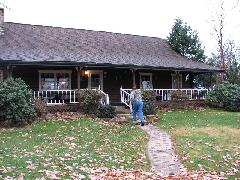 Photo (118KB)
Steve going toward the house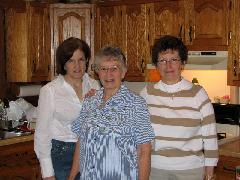 Photo (81KB)
Peggy, Grandma Jean, and Betty ... actually they're all Grandmas.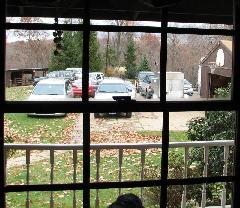 Photo (117KB)
Used car lot. Could've had an auction and made some money.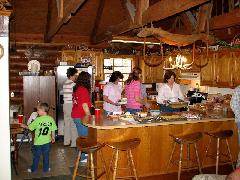 Photo (94KB)
Preparing the food. You should be able to tell who Carson is.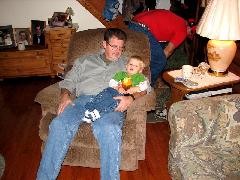 Photo (88KB)
Dennis has a buddy in Eli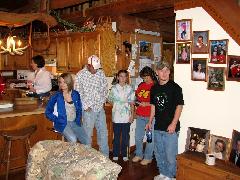 Photo (95KB)
Ronnie Wagner family -- minus Ronnie. He was working.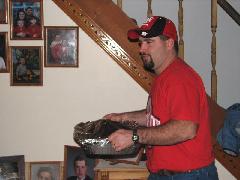 Photo (55KB)
Dustin carrying the precious cargo. Don't drop that!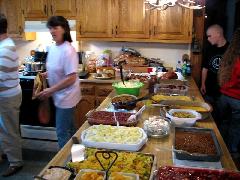 Photo (80KB)
The Spread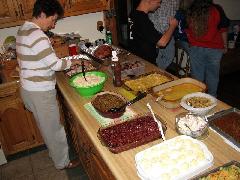 Photo (83KB)
Another view of The Spread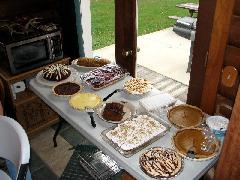 Photo (87KB)
Dessert Spread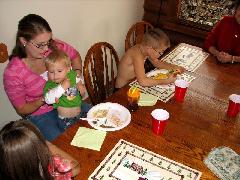 Photo (88KB)
Andy with her two ...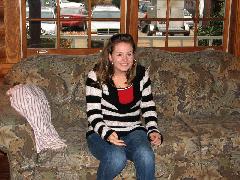 Photo (106KB)
Mariah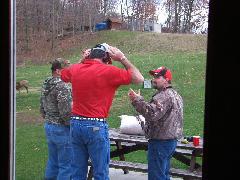 Photo (88KB)
Getting ready for some shooting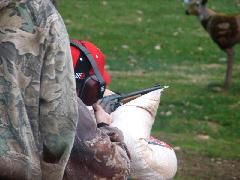 Photo (60KB)
Taking aim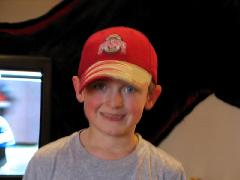 Photo (33KB)
Rhys. Nice hat. Sorry for shaking the camera.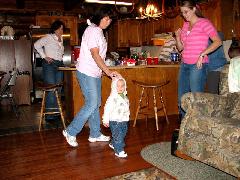 Photo (91KB)
Eli getting some attention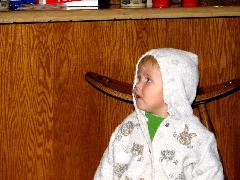 Photo (82KB)
Eli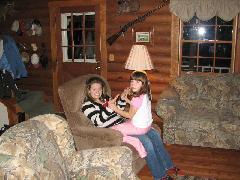 Photo (84KB)
Mariah and Cheyenne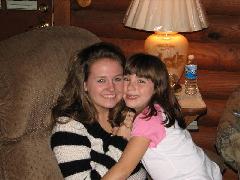 Photo (70KB)
Cousins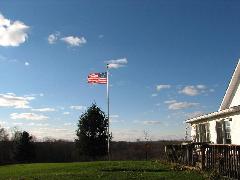 Photo (54KB)
Old Glory at the farm in McConnelsville. Stiff breeze.
Photo (84KB)
Moving Grandma Jean
Photo (84KB)
Surprise!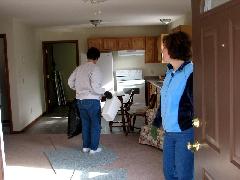 Photo (57KB)
Inside the apartment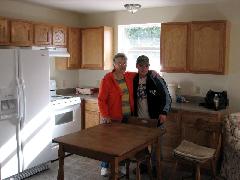 Photo (57KB)
Grandma Jean with Cory in the Kitchen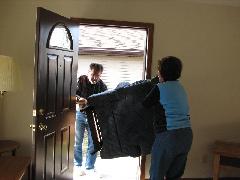 Photo (52KB)
Dennis and Peggy doing the heavy lifting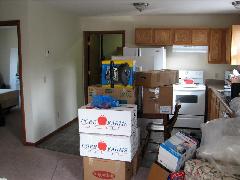 Photo (60KB)
Someone's got some unpacking to do.