Christmas 2007, Part I
These are photos from the arrival of folks on Saturday through our visit to Dollywood on Sunday. Just getting wamed up check back for more photos!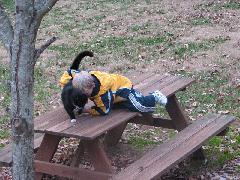 Photo (118KB)
Peyton and his best friend.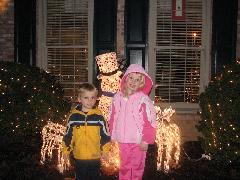 Photo (90KB)
Peyton and Sammie in front of Nana's house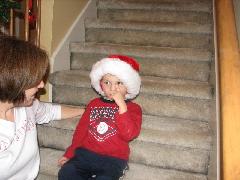 Photo (69KB)
And laying a finger a side of his nose ...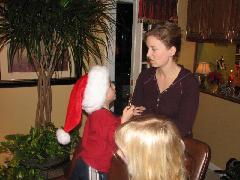 Photo (70KB)
Santa telling Mommy something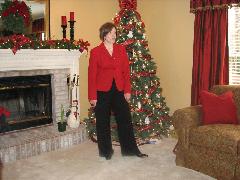 Photo (76KB)
Peggy didn't know this was being taken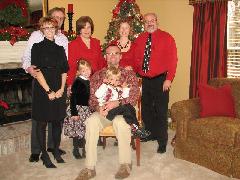 Photo (82KB)
Family portrait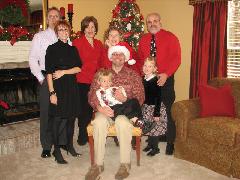 Photo (77KB)
Take 2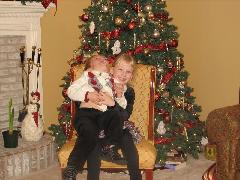 Photo (83KB)
Trying to get a portrait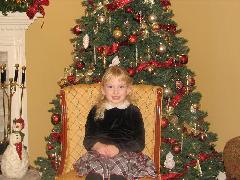 Photo (94KB)
Samantha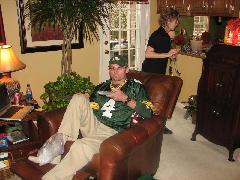 Photo (82KB)
Bret Favre has a gimpy foot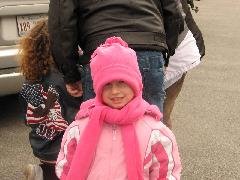 Photo (71KB)
Pretty in pink at Dollywood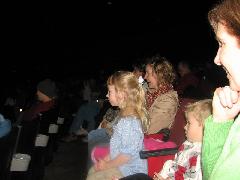 Photo (47KB)
Excitedly watching the show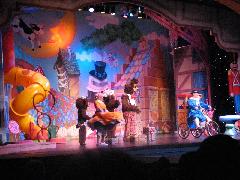 Photo (87KB)
Babes in Toyland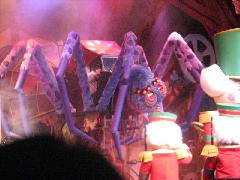 Photo (68KB)
The mean spider (Peyton's favorite)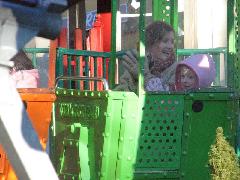 Photo (78KB)
Riding the roller coaster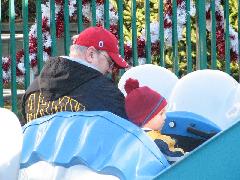 Photo (91KB)
Pappy and Peyton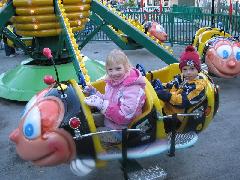 Photo (97KB)
Riding the bumble bees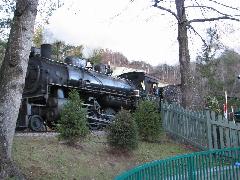 Photo (100KB)
The Dollywood Express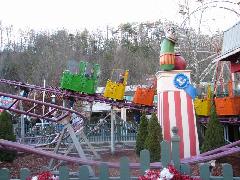 Photo (106KB)
2nd ride. Pappy and Peyton are in the yellow car.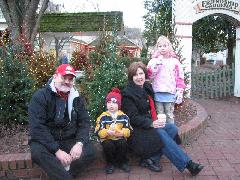 Photo (110KB)
Portrait with all the Dollywood lights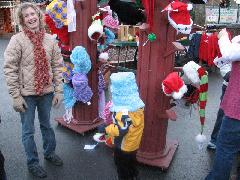 Photo (99KB)
Where's Peyton?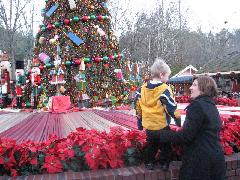 Photo (128KB)
That's a big tree!!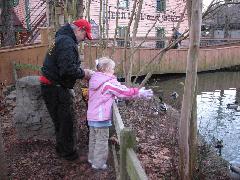 Photo (112KB)
Feeding the ducks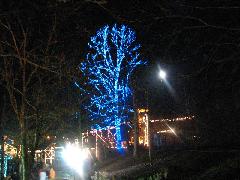 Photo (92KB)
The blue tree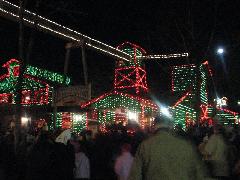 Photo (90KB)
Part of the 3.1 million lights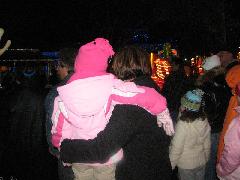 Photo (67KB)
Aaaaww. Sammie and her Nana watch the parade.