Christmas Day 2007
Photos taken all through Christmas Day. The usual mayhem. The first few photos come from Greg's camera. The rest from Roger's. Go to www.dropshots.com/rcdugan to see Samantha's reaction when she first saw the presents under the tree and dancing to Hannah Montana later in the day.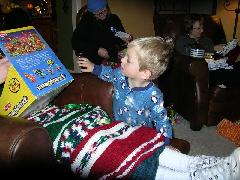 Photo (92KB)
Checking out the Spinosaurus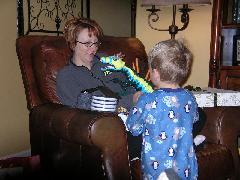 Photo (77KB)
Dinosaur pals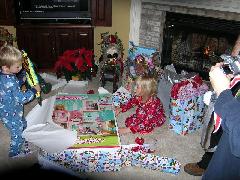 Photo (110KB)
Wow! What a Dream House! Looks like a job for Daddy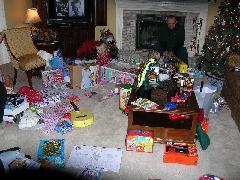 Photo (110KB)
Post mortem ...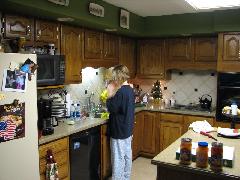 Photo (75KB)
Kathy wakes up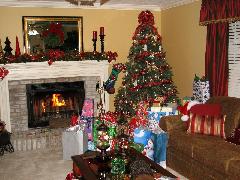 Photo (98KB)
This is what the kids saw when they came downstairs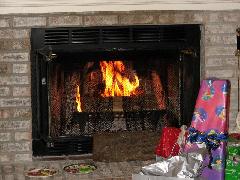 Photo (93KB)
Nice warm fire (Nana started this. She does a better job than Pappy)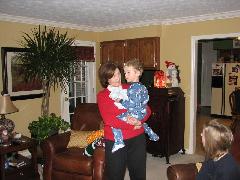 Photo (76KB)
Peyton sees what Santa brought.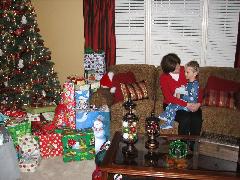 Photo (105KB)
Taking it all in.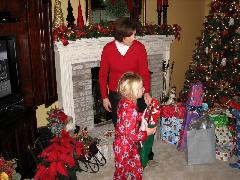 Photo (99KB)
Sam gets her stocking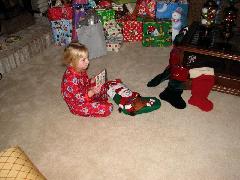 Photo (82KB)
Opening stocking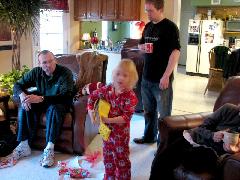 Photo (82KB)
Rock start Sam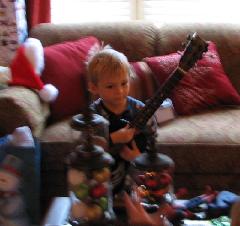 Photo (66KB)
Dueling guitars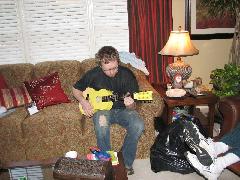 Photo (94KB)
Uncle Greg gets Sammie's guitar going.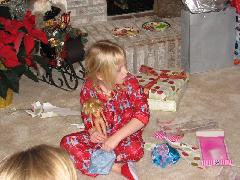 Photo (92KB)
Dressing Barbie while keeping an eye out for new stuff Santa might bring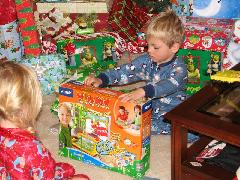 Photo (116KB)
Gonna be a smart kid!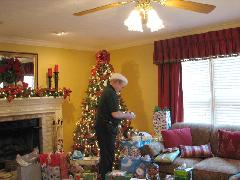 Photo (72KB)
Santa's helper at work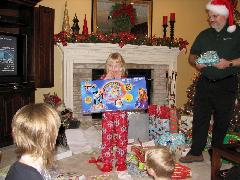 Photo (92KB)
Hannah Montana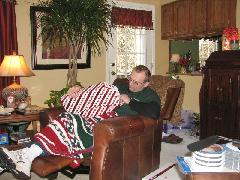 Photo (94KB)
What's in here?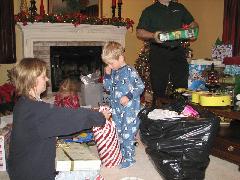 Photo (88KB)
Mommy helping unwrap the Lincoln logs.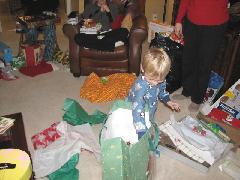 Photo (69KB)
Look at that smile.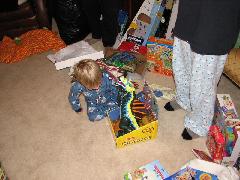 Photo (86KB)
This is what he wanted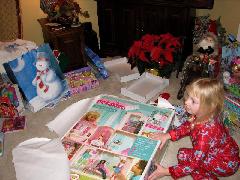 Photo (88KB)
This is just what she wanted! (Did she know it was this big?)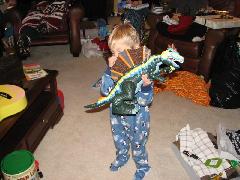 Photo (76KB)
Peyton and his favorite. Growwwlllll!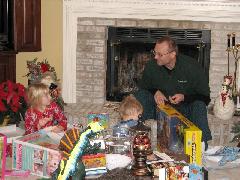 Photo (92KB)
Daddy has to assemble everything.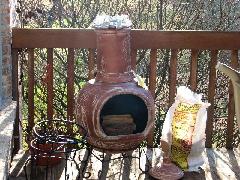 Photo (137KB)
A surprise gift from Greg and Meredith. (Can you believe Peggy moved their car the day before and didn't notice this?) Now Samantha can have the campfire she wanted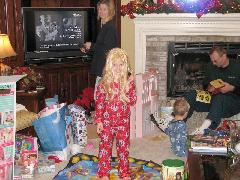 Photo (100KB)
Hannah Sammantha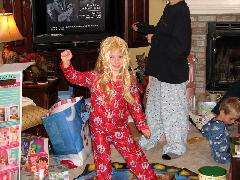 Photo (102KB)
Striking a pose.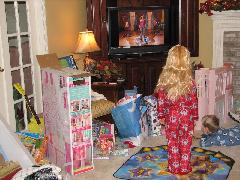 Photo (96KB)
Following the moves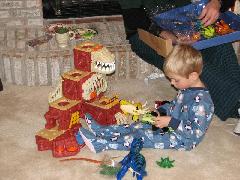 Photo (92KB)
Dinosaurs and more ... the beast burps, too.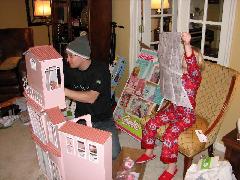 Photo (90KB)
Uncle Greg assembles the Doll house while Sammie hold the directions.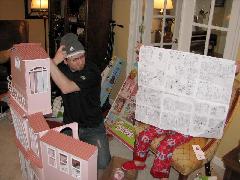 Photo (78KB)
Greg's a little puzzled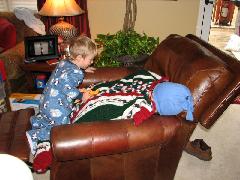 Photo (76KB)
Peyton growling at Aunt Sarah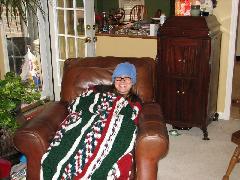 Photo (90KB)
Sarah keeping warm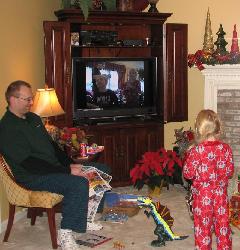 Photo (104KB)
Sammie and Peyton performing on TV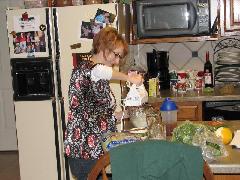 Photo (94KB)
Meredith doing a little mixing.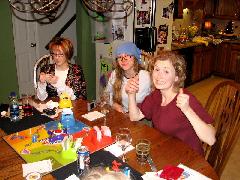 Photo (96KB)
The gal's team at Cranium. Meredith, Sarah, Kathy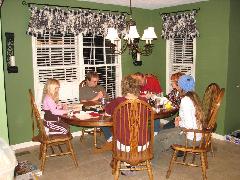 Photo (101KB)
Hard at work at Cranium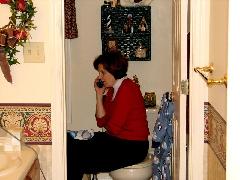 Photo (71KB)
An interesting place to make a telephone call from ... (she was supervising Peyton's bath)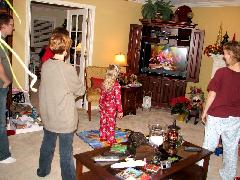 Photo (97KB)
Getting ready to do Hannah Montana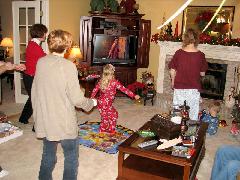 Photo (93KB)
Shakin' it to Hannah Montana (check out the video at http://www.dropshots.com/rcdugan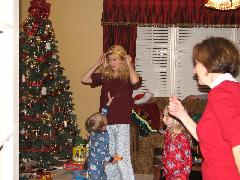 Photo (90KB)
Peyton didn't like Mommy wearing the Hannah Montana wig