Christmas with Kevin and Sarah
Kevin and Sarah were preparing to depart for California, so we had Christmas lunch and gift exchange with them on Dec 21. Some photos.
Thumbnail images only. Contact me if you want a higher resolution image.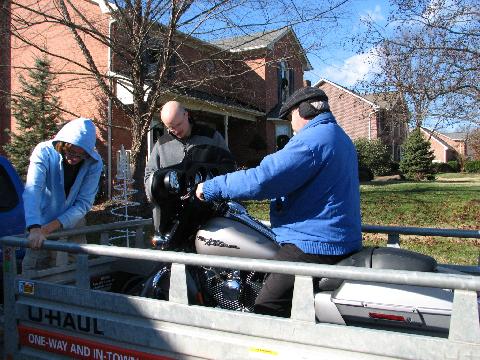 Roger gets a motorcycle ride (keeping it from tipping).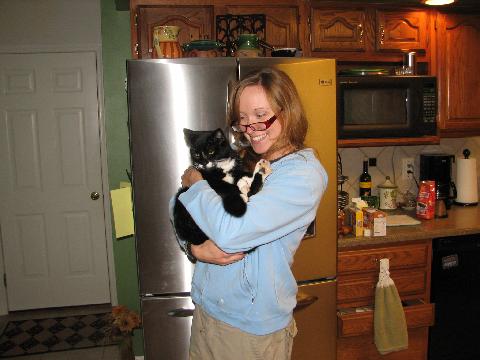 Oreo has a buddy in Sarah.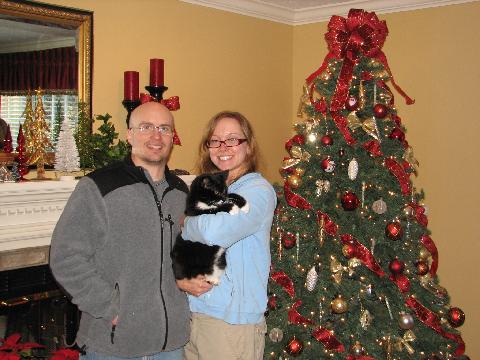 Kevin and Sarah (with Oreo)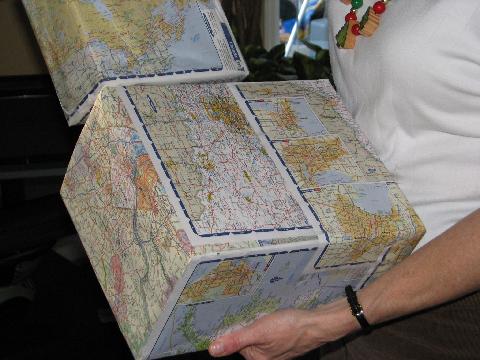 Sarah's imaginative wrapping paper.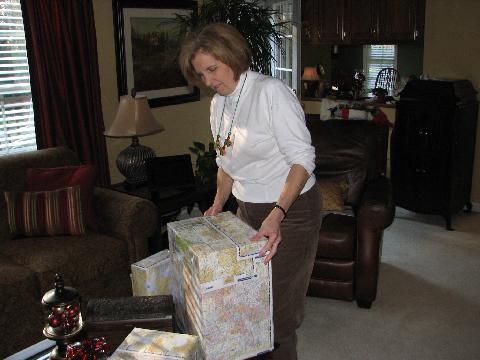 Mom and gift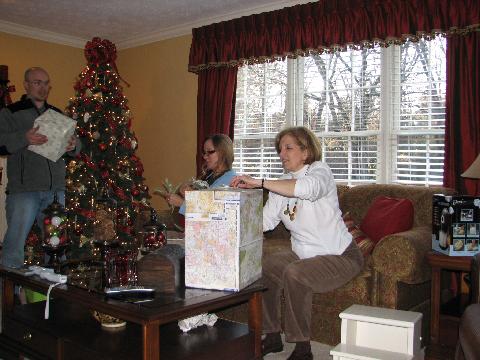 Mom opening her gift (Cuisinart food processor)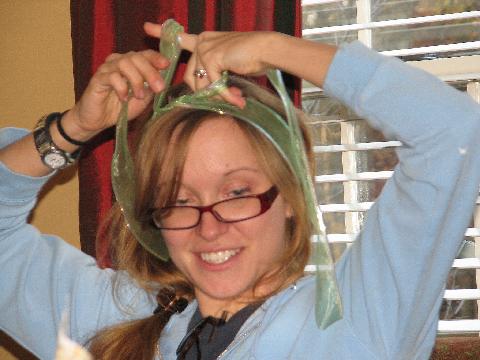 Sarah creating a hair ribbon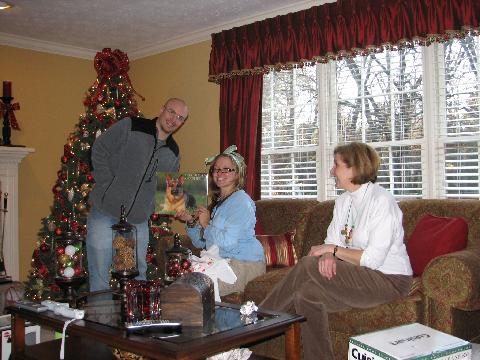 German Shepherd calendar for the German Shepherd owners.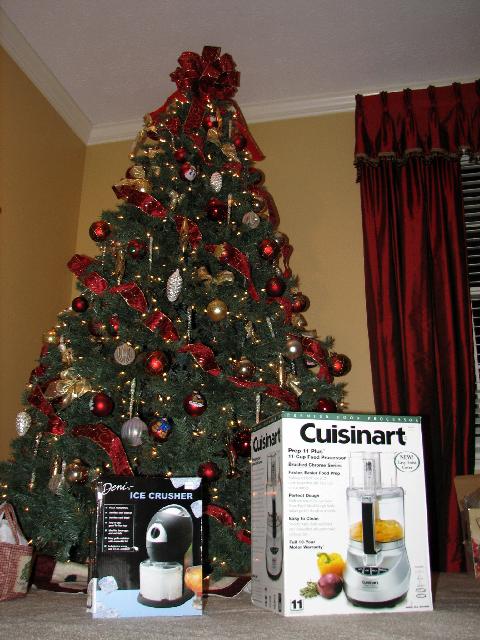 The Cuisinart