Dec 24 (Santa comes tonight)
We had a lot of activities waiting for Santa to come. Todd and Laurie Hardin brought their family over to help pass the time. We had the traditional reading of 'Twas the Night Before Xmas' and the tracked Santa's travels around the world on Pappy's computer.
Click on photo or its link for larger image.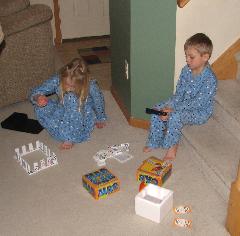 Photo (77KB)
Killing time playing dominos waiting for Santa
Photo (91KB)
Sam modeling princess dress she got for her birthday.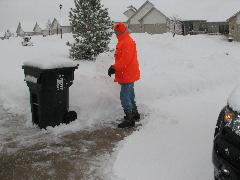 Photo (55KB)
Scott starting to clear the driveway after a snow the night before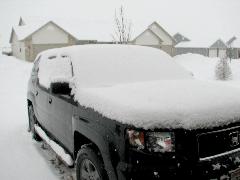 Photo (39KB)
Truck is covered with snow.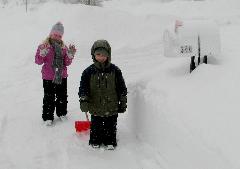 Photo (34KB)
Sam and Peyton in Wisconsin snow. They have had over 30" already. This is Global Warming?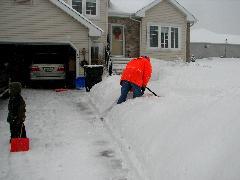 Photo (52KB)
Scott shoveling a path to make a fort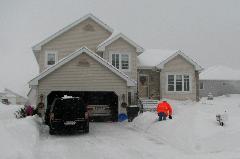 Photo (37KB)
Scott and Kathy's House, sun Prairie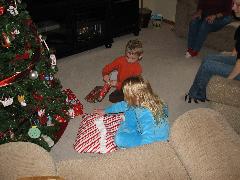 Photo (82KB)
Opening the presents from Grandma Jean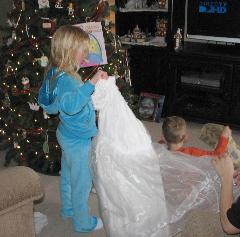 Photo (80KB)
what a beautiful dress!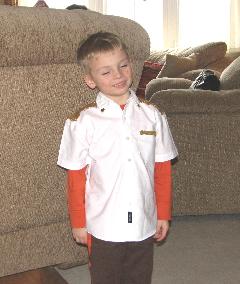 Photo (106KB)
Prince Charming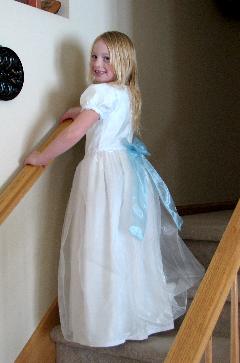 Photo (98KB)
Princess Sammie modeling her dress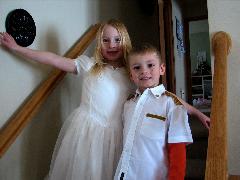 Photo (52KB)
Princess and Prince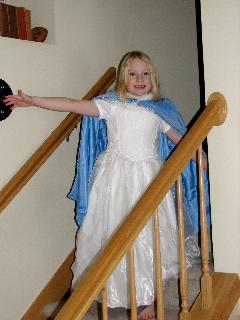 Photo (88KB)
Adding an accessory ...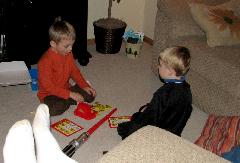 Photo (54KB)
Peyton and Reece Hardin (in Darth Vader cape) playing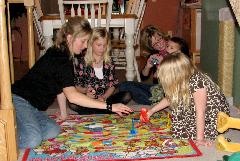 Photo (86KB)
Kathy, Mikaila Hardin, Laurie Hardin, Naomi Hardin, Samantha playing Candyland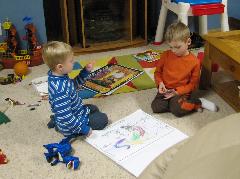 Photo (72KB)
Reece Hardin and Peyton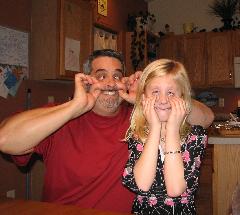 Photo (73KB)
Todd and Mikaila Hardin (like father like daughter)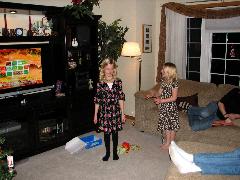 Photo (78KB)
Mikaila and Samantha playing charades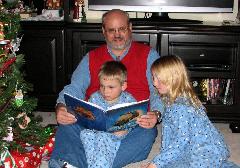 Photo (89KB)
Pappy has an attentive audience for the reading of "Twas the Night Before Christmas"