Dec 25 (Christmas Day)
Photos from all the excitement opening the gifts that Santa brought. Some videos are available at http://www.dropshots.com/rcdugan.
Click on photo or its link for larger image.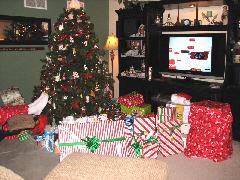 Photo (107KB)
Look what Santa brought!!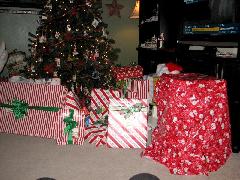 Photo (106KB)
The loot.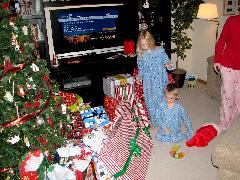 Photo (122KB)
Sam and Peyton survey the presents. The ones with red striped wrapping and green ribbon came from Santa.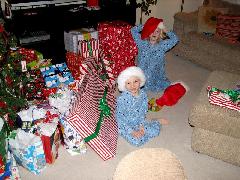 Photo (111KB)
Santa's helper Peyton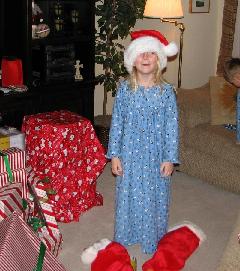 Photo (122KB)
Sammie tries on the Santa hat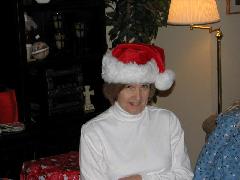 Photo (46KB)
Nana looks kinda cute in the Santa hat.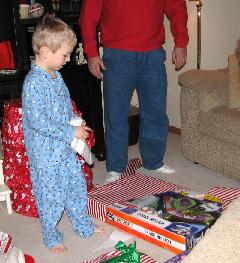 Photo (122KB)
Peyton opening the Space Rover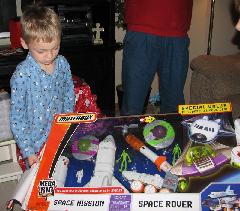 Photo (97KB)
Peyton gets a Space Rover
Photo (156KB)
"I can do this with my eyes shut!"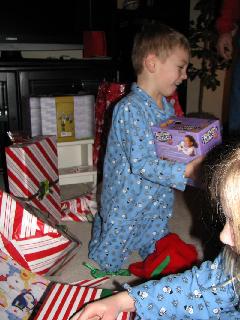 Photo (118KB)
Opening gifts.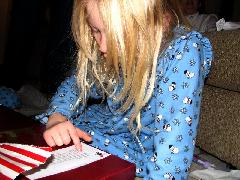 Photo (94KB)
Santa left instructions regarding the Samantha doll and Sammie read them!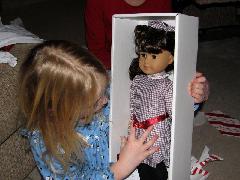 Photo (73KB)
The Samantha doll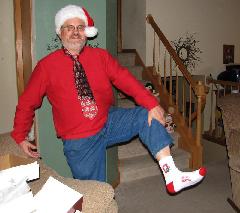 Photo (70KB)
Pappy showing off his Buckeye paraphanalia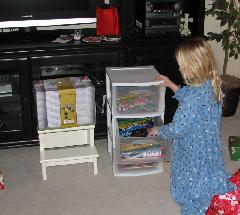 Photo (81KB)
More Storage (they actually need a larger house to hold all this stuff!)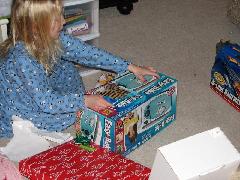 Photo (95KB)
An Easy-Bake oven -- a classic that still works.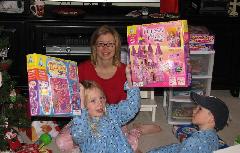 Photo (77KB)
Princess palace. (Peyton has that "Oh no, more princess stuff" look.)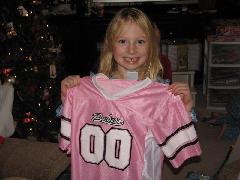 Photo (60KB)
The Pink Packer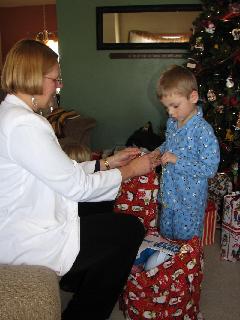 Photo (108KB)
Grandma Nancy helping Peyton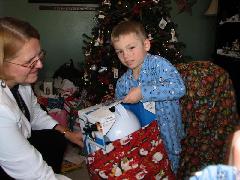 Photo (78KB)
This is heavy!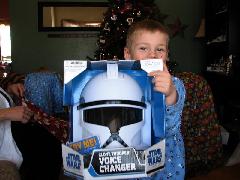 Photo (62KB)
More Star Wars Stuff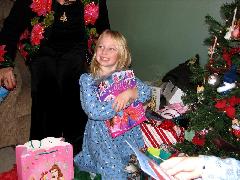 Photo (91KB)
Happy with this gift!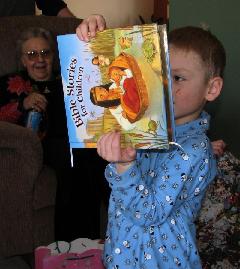 Photo (96KB)
You have to turn it the other way to read it!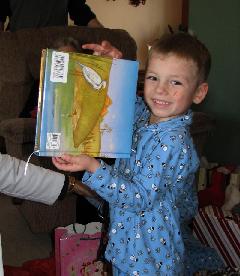 Photo (93KB)
the other side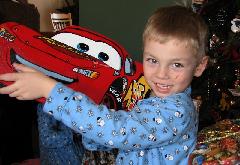 Photo (73KB)
Lightning McQueen still make Peyton smile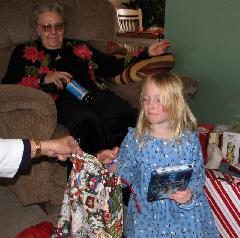 Photo (98KB)
Still unwrapping gifts with her eyes shut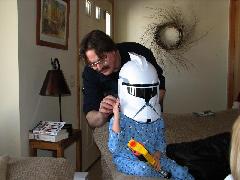 Photo (63KB)
Uncle Curt adjusting the Storm Trooper helmet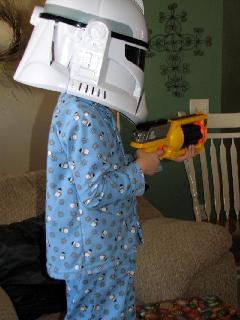 Photo (94KB)
Hunting for the enemy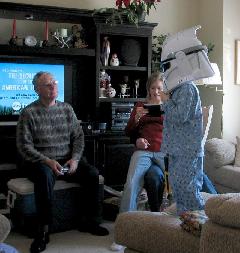 Photo (94KB)
Modeling for Pat (Nancy's husband).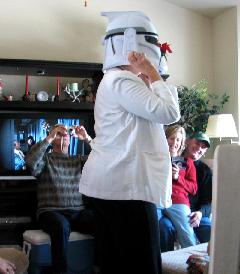 Photo (81KB)
Grandma Nancy tries on the helmet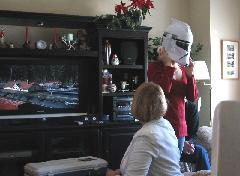 Photo (61KB)
Mommy tries on the helmet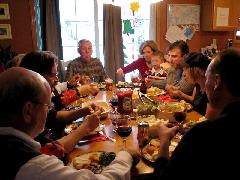 Photo (75KB)
Xmas dinner. (l-r) Pappy, Uncle Curt, Pat, Nana with Peyton, Dale Smith and Krissy (Scott's sister), Scott. Obviously, some folks were not visible. Kathy took the photo.