Tennessee Christmas 2015
Selected photos from our big Xmas celebration. We invited the Kinney cousins from Ohio to join our family to re-create the big gatherings in Knoxville that we used to do 10 years ago. This was the 10-year anniversary of Dad's last trip to Knoxville for Xmas, so it was a fitting family celebration. Jim Dugan came up from Chattanooga and Tom Dugan stopped by one night on his way to pick up a bus in Georgia. So we topped out at 19, one shy of our previous record of 20. From Dec 24 - 28 the house was rocking with lots of activity and raucous games such as Nerts and Minute to Win It. This was indeed a Christmas to remember.
Thumbnail images only. Contact me if you want a higher resolution image.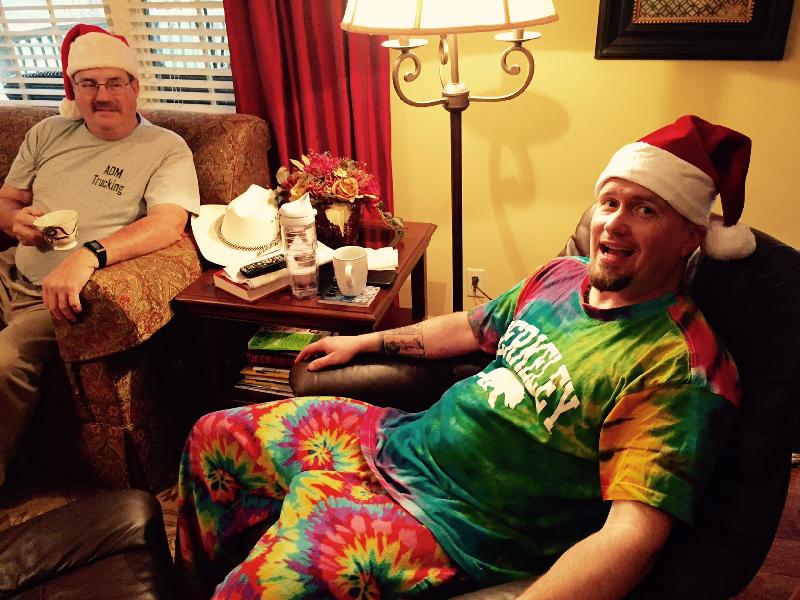 Jim Dugan and Kevin Dugan in his retro PJs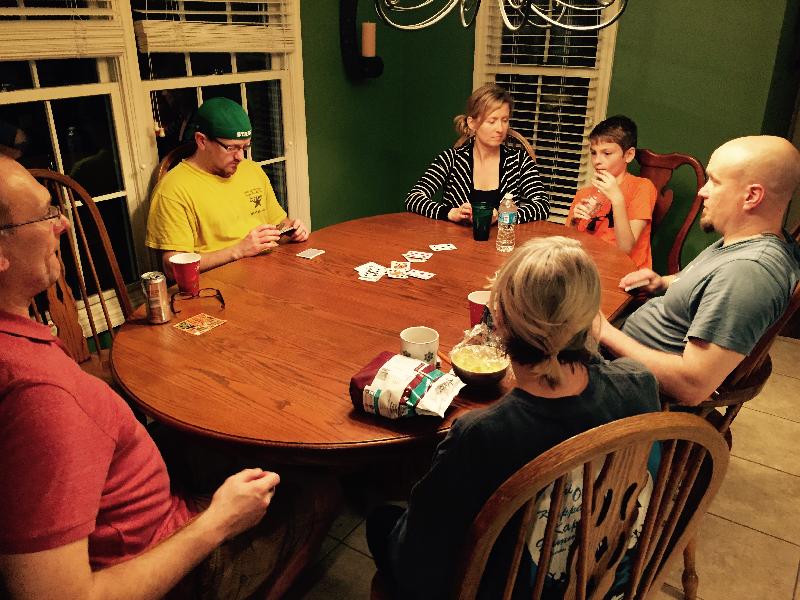 Game of Spades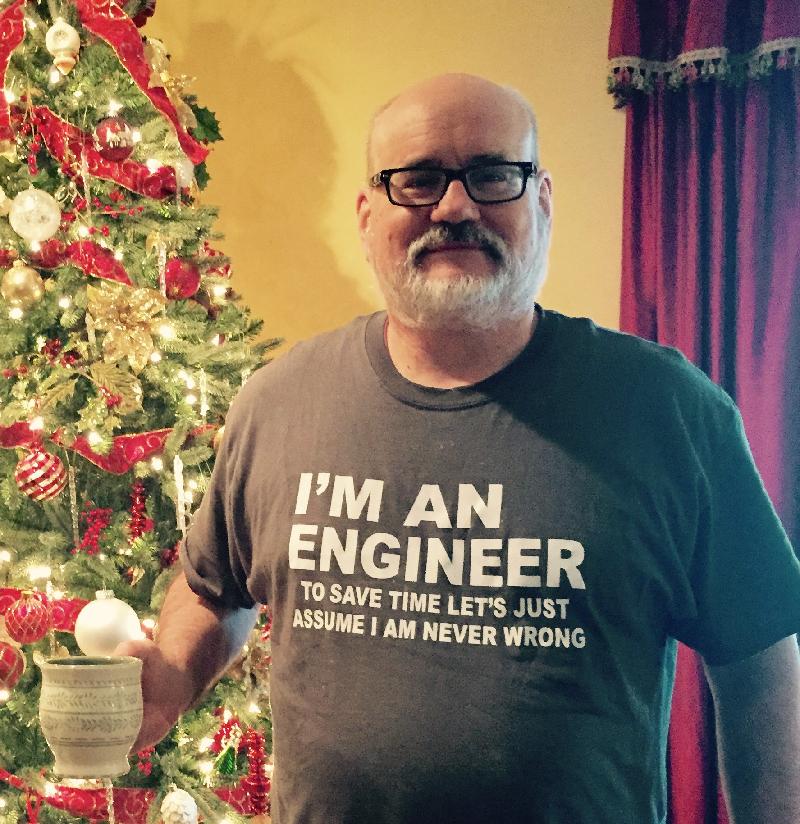 Roger's favorite Christmas Gift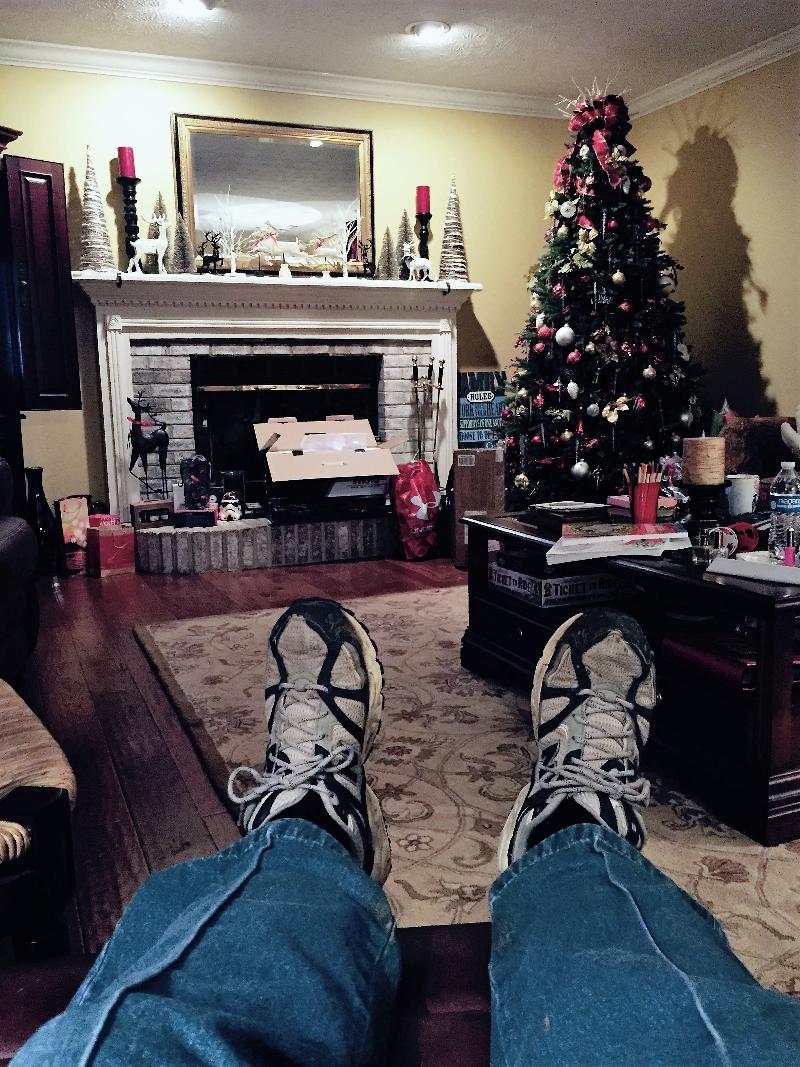 Whew! It's finally over. The view from my easy chair.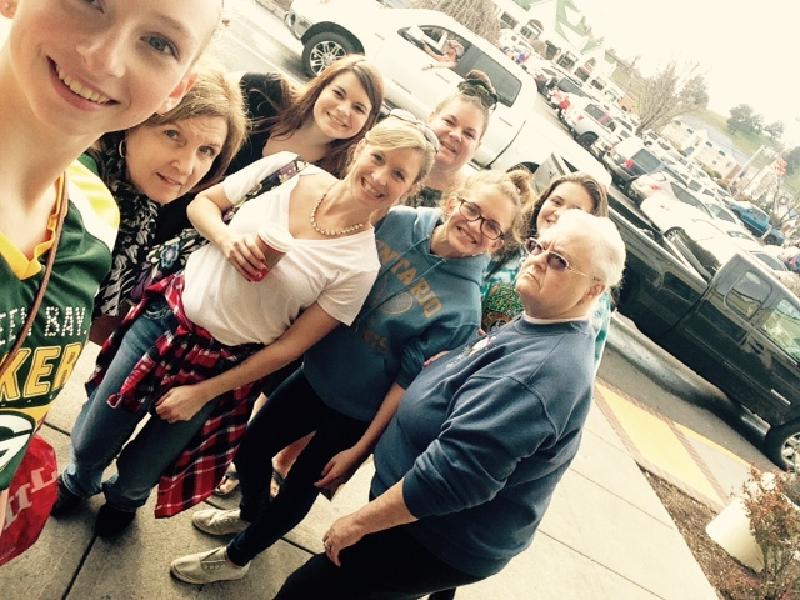 The ladies on their shopping excursion to Pigeon Forge/Gatlinburg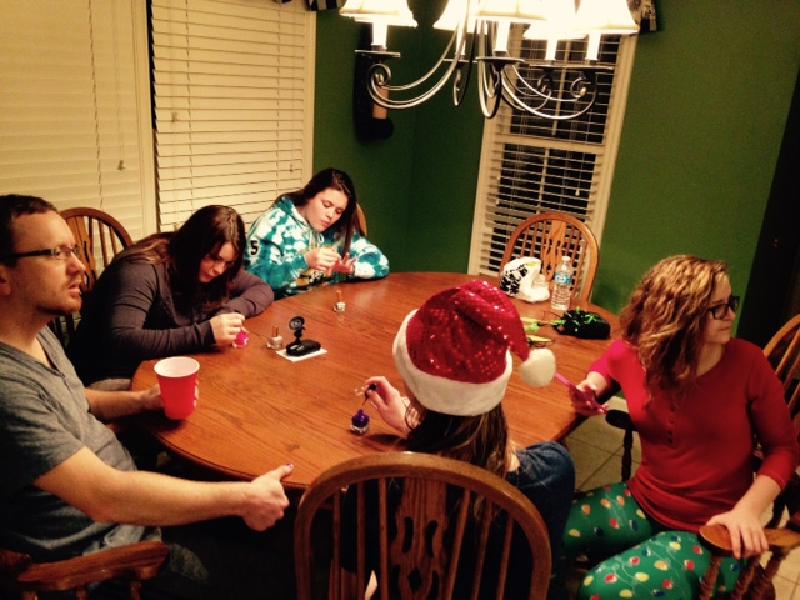 More card games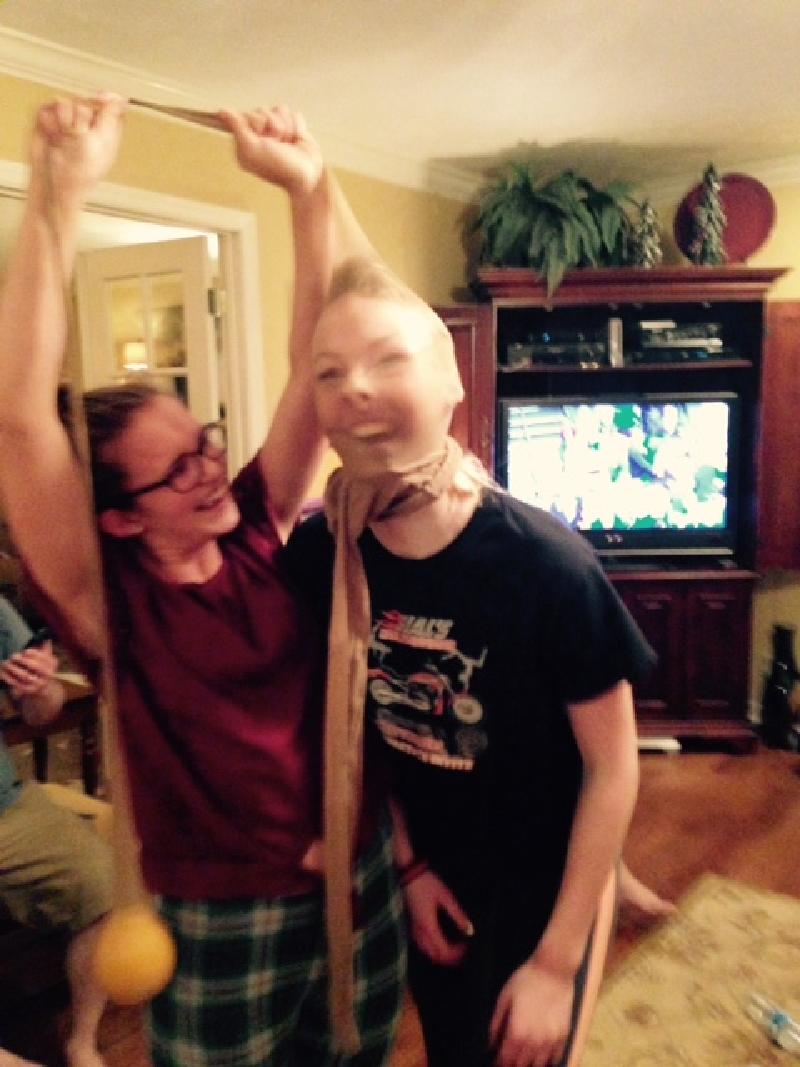 One of the "Minute to Win it" games. Nice look, Sam!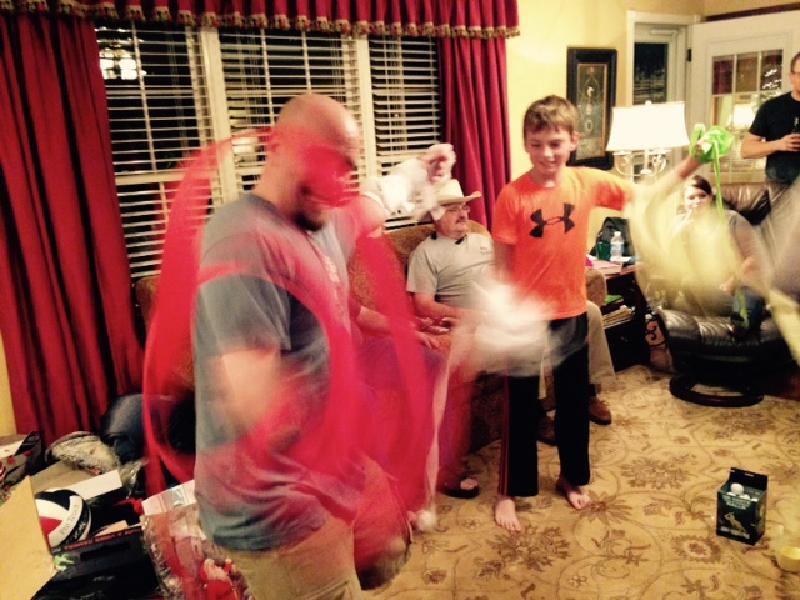 Kevin and Peyton dueling it out in a Minute to Win it game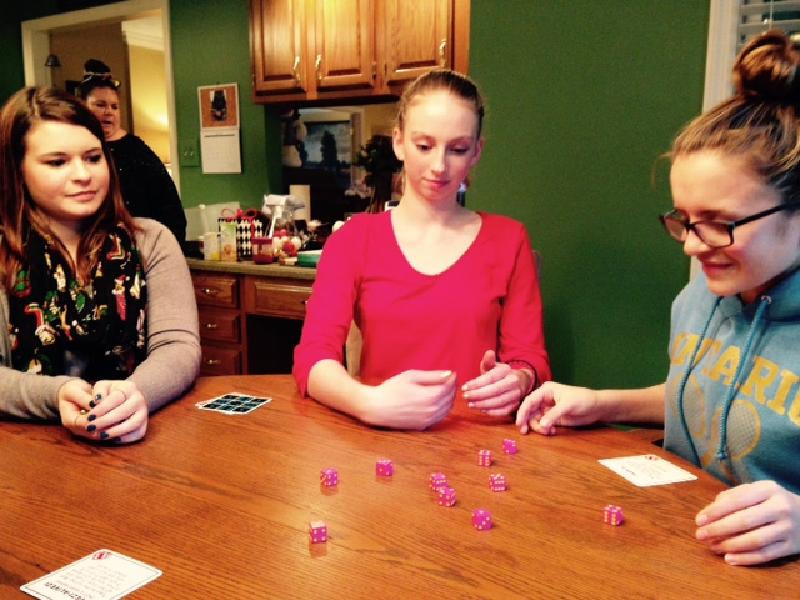 Emily Kinney, SammieKate Schumann, Macey Kinney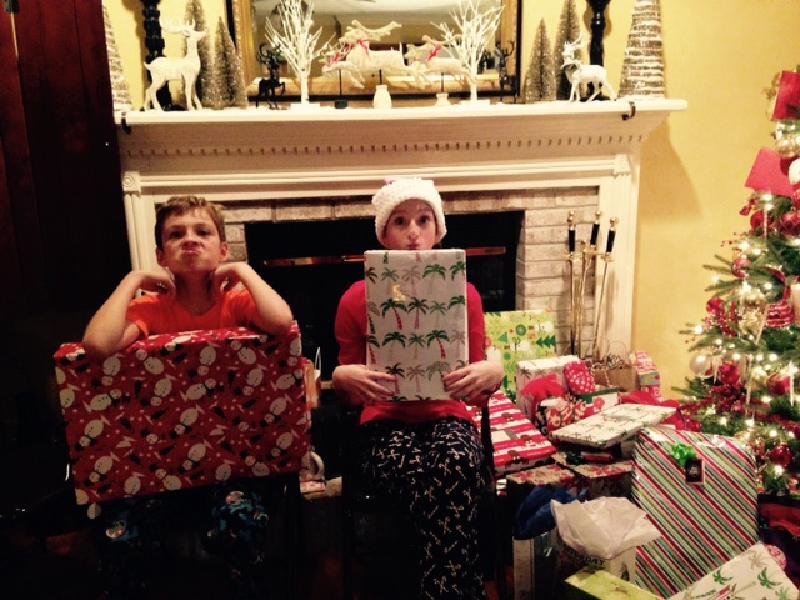 Waiiting for the slow adults to show up to open presents.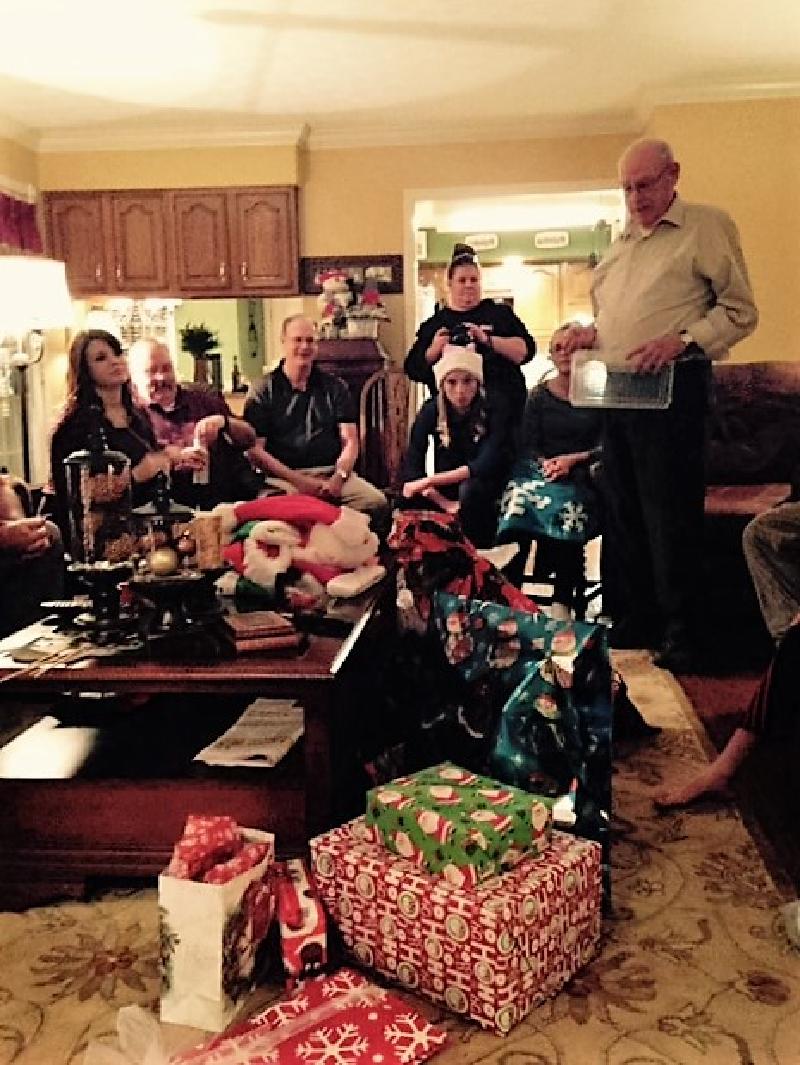 "White Elephant" game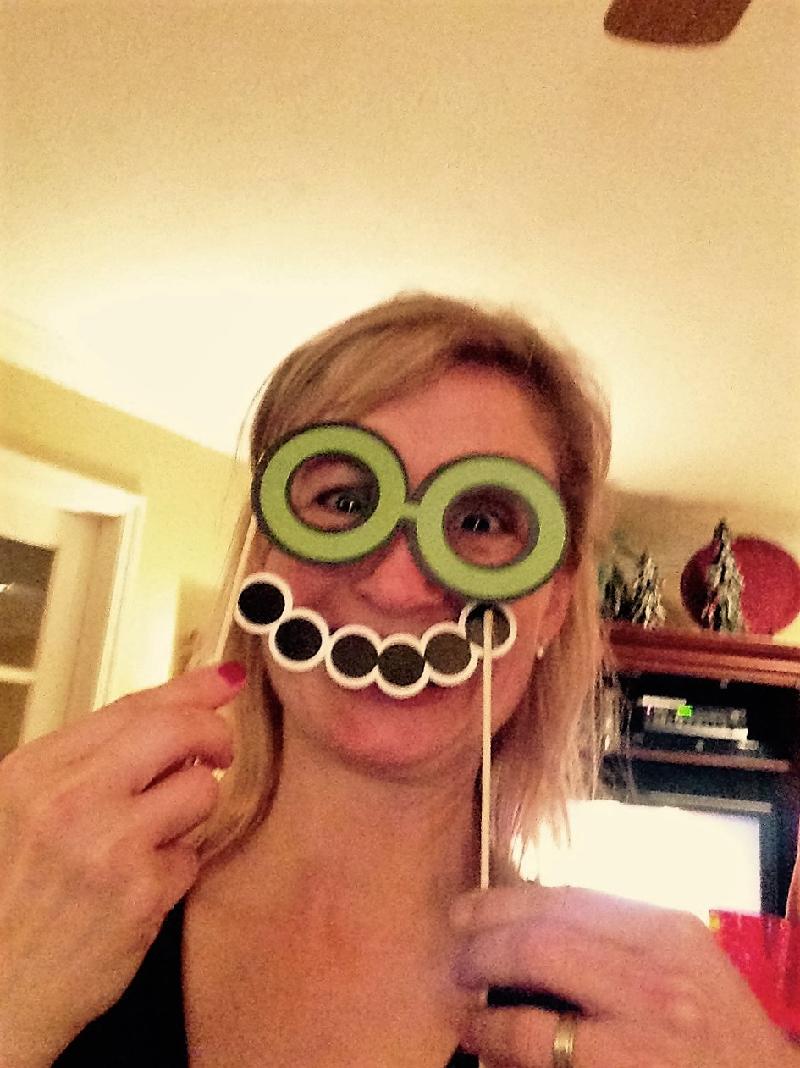 Nice mask, Kathy!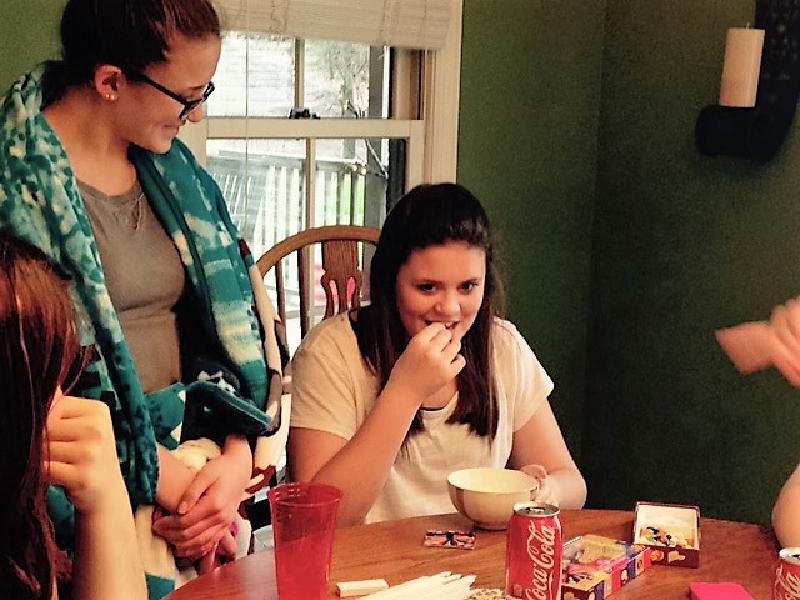 Tentatively tasting Beanboozle Jelly Belly beans. She got something stinky.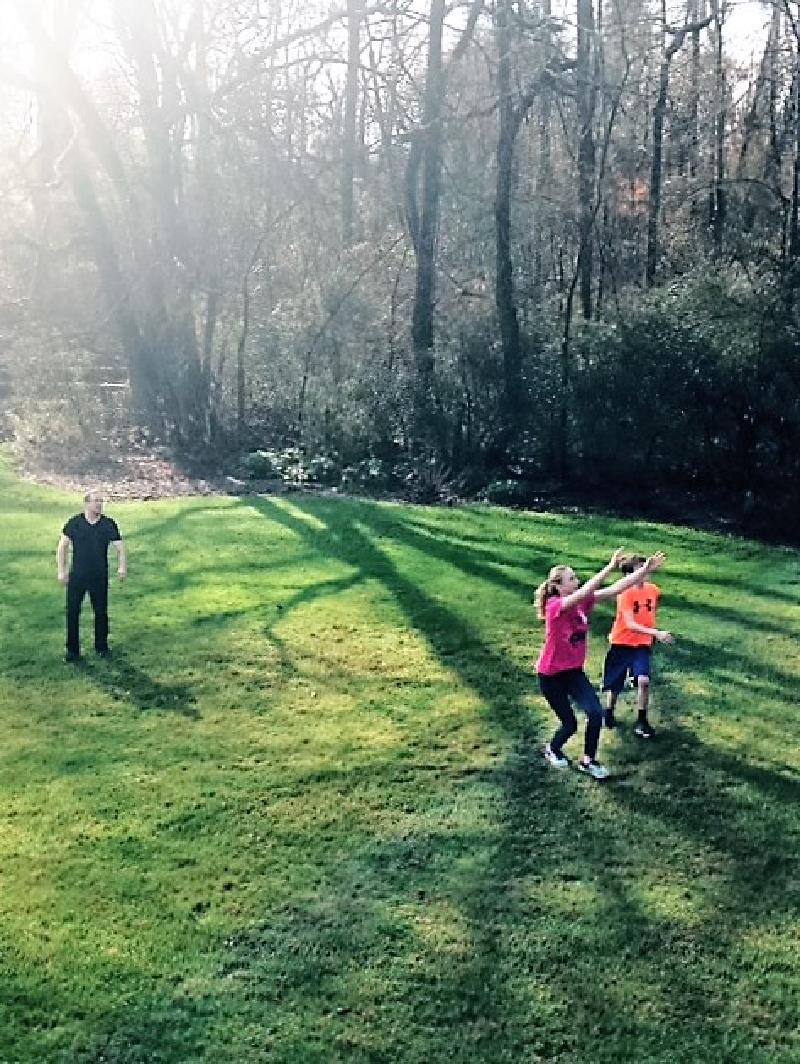 Uncle Greg, Sam, and Peyton in backyard playing football. Was wet, but warm.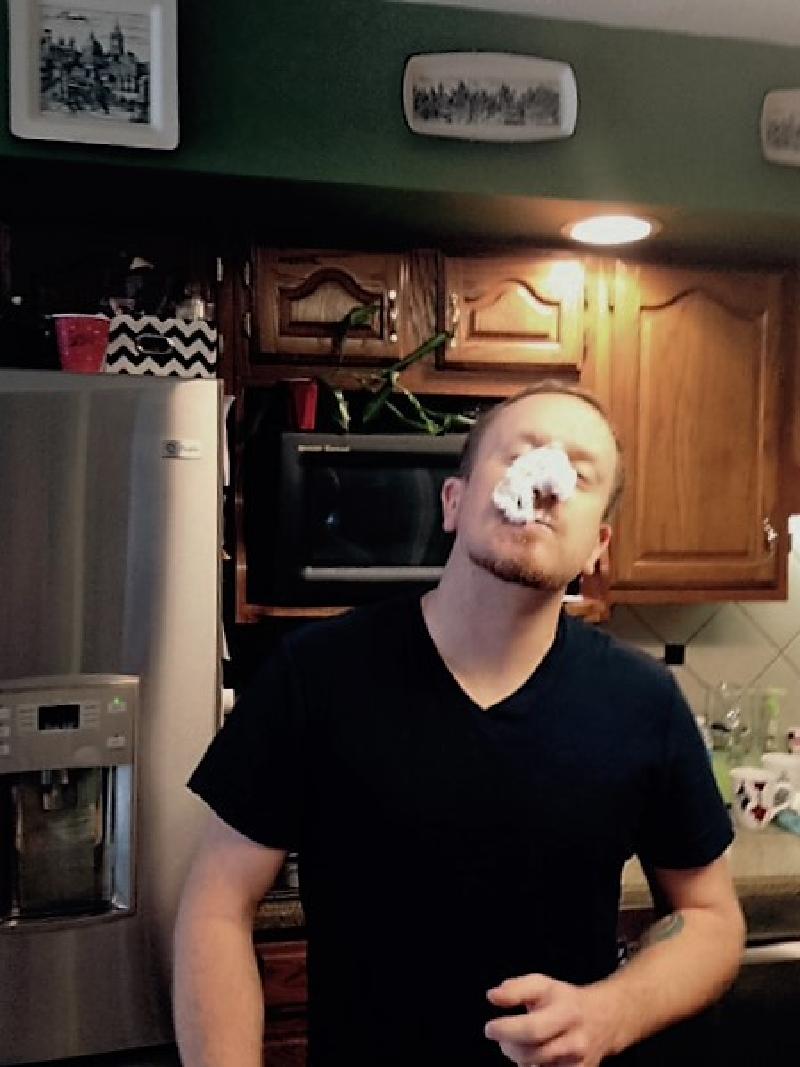 Greg gets pie in the face.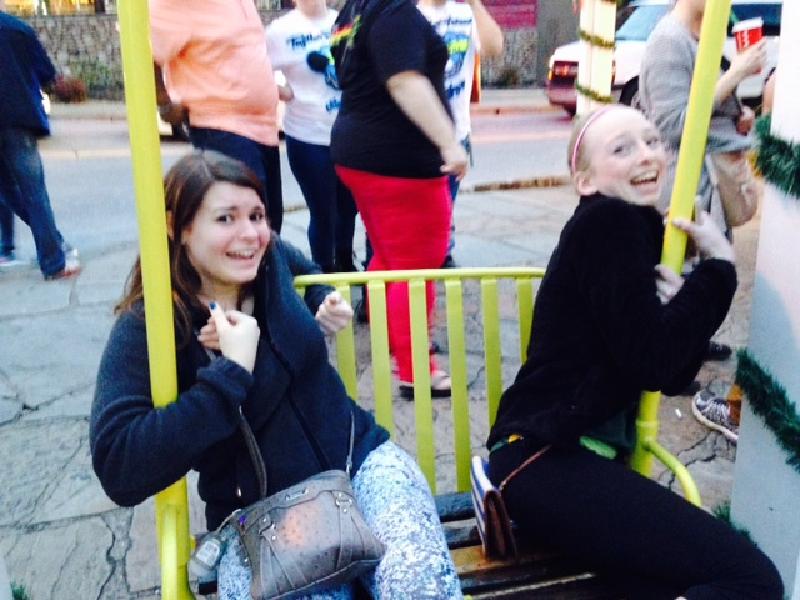 Emily and Sammie in Gatlinburg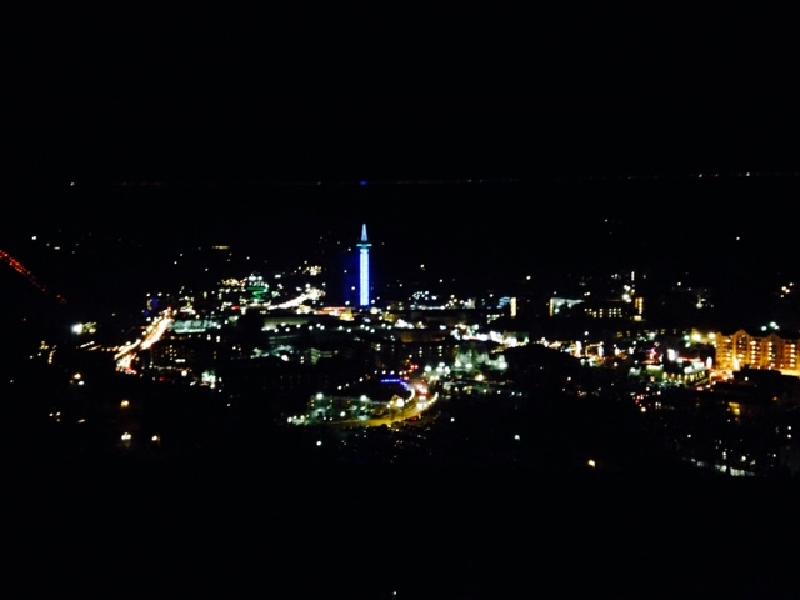 Gatlinburg at night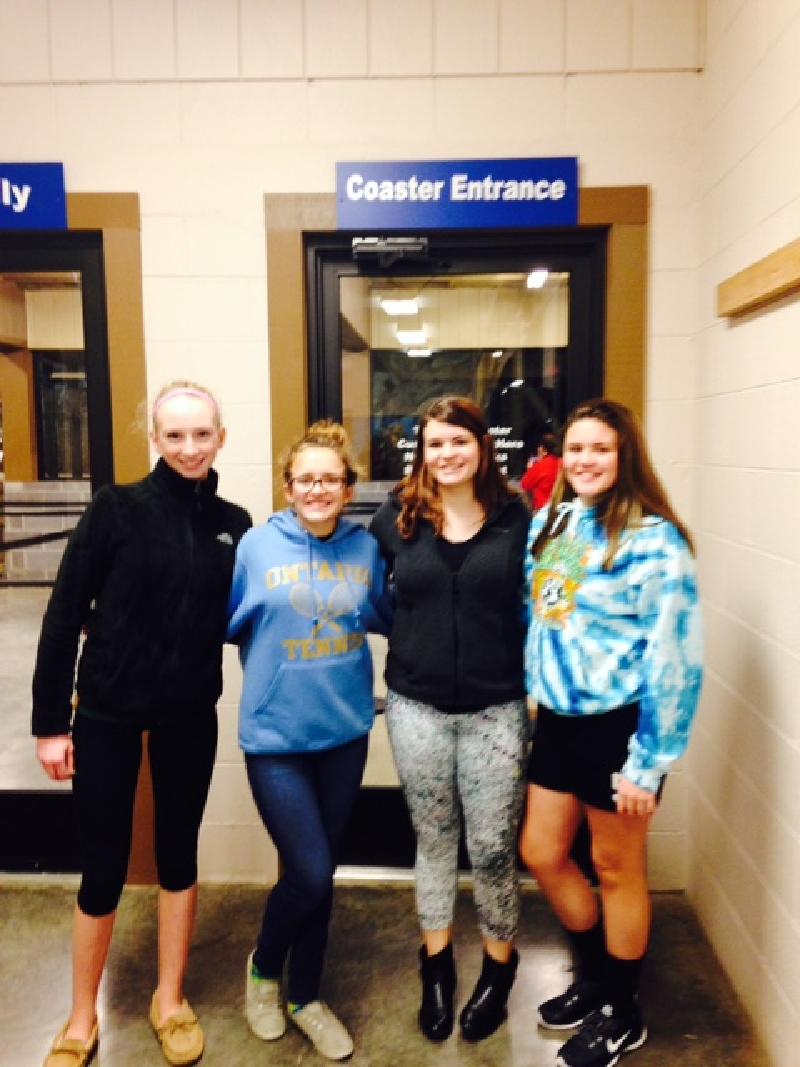 4 of the younger generation getting ready to ride the new Coaster at Ober Gatlinburg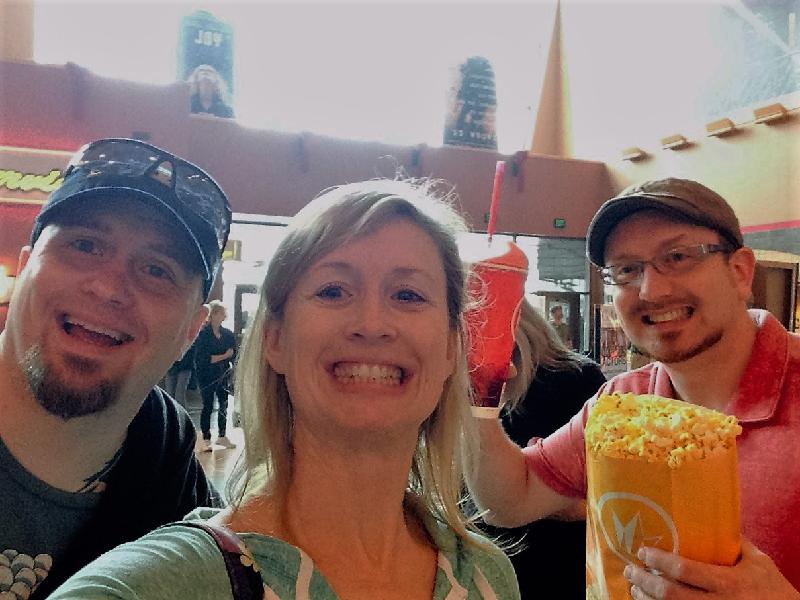 Siblings Kevin, Kathy, and Greg at the Pinnacle Theater when 7 of us went to see Star Wars.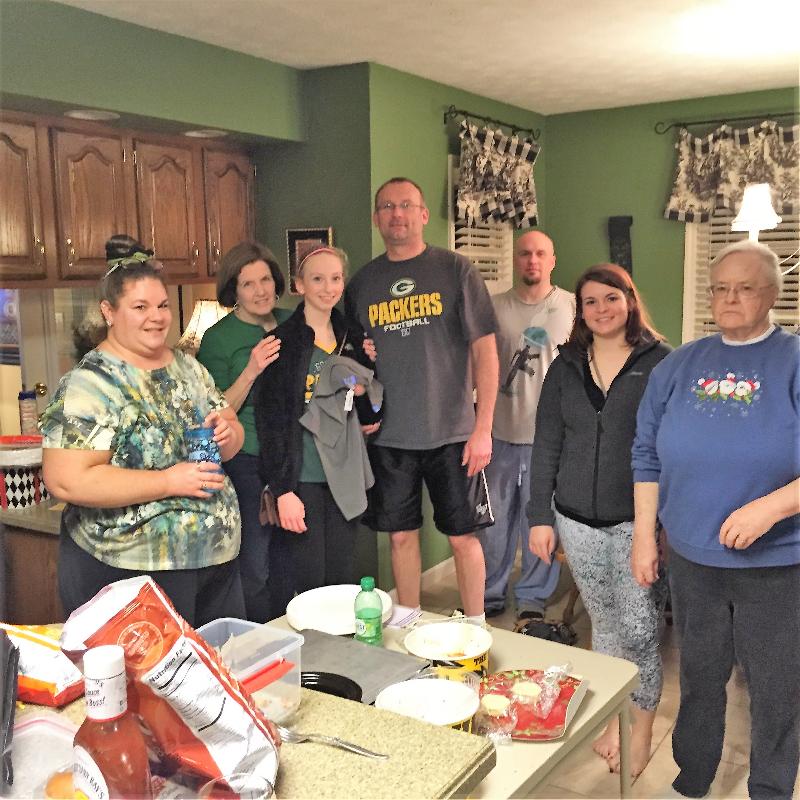 Jeri Kinney, Peggy Dugan, Samantha Schumann, Scott Schumann, Kevin Dugan, Emily Kinney, Karen Dugan Kinney.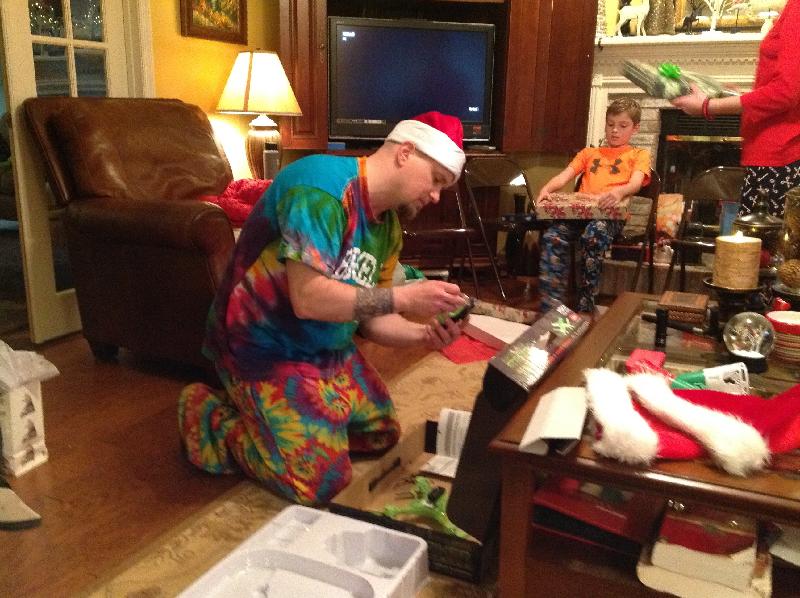 Uncle Kevin trying to figure out the Drone.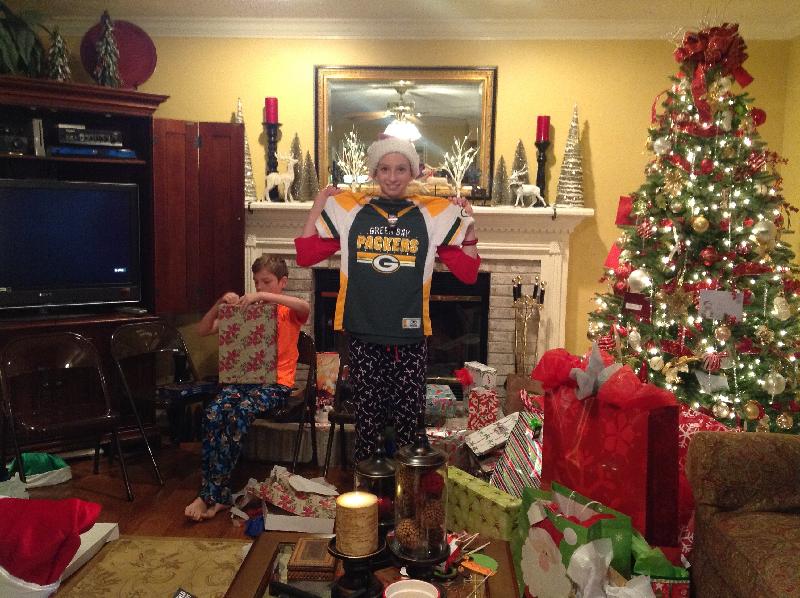 An appropriate gift for someone who lives in Wisconsin.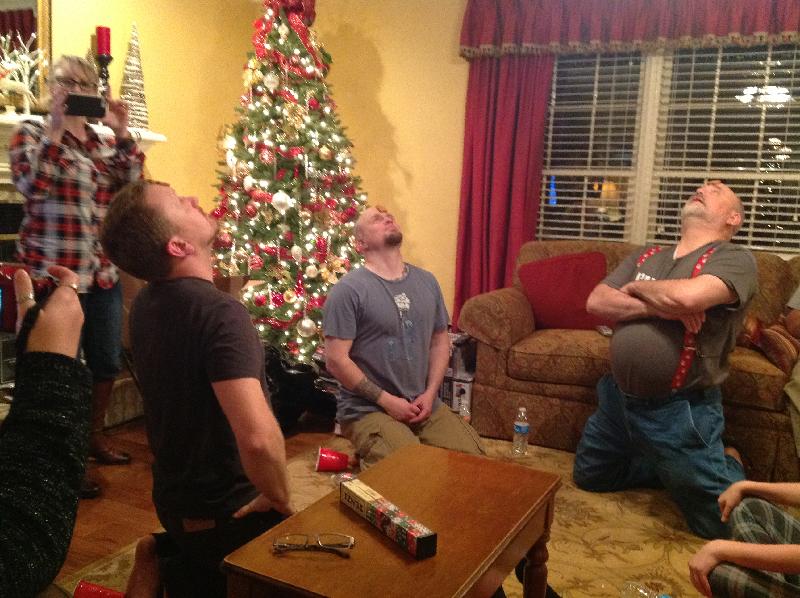 The Dugan men trying to wiggle the cookie from their foreheads to their mouths. Greg, Kevin, Roger.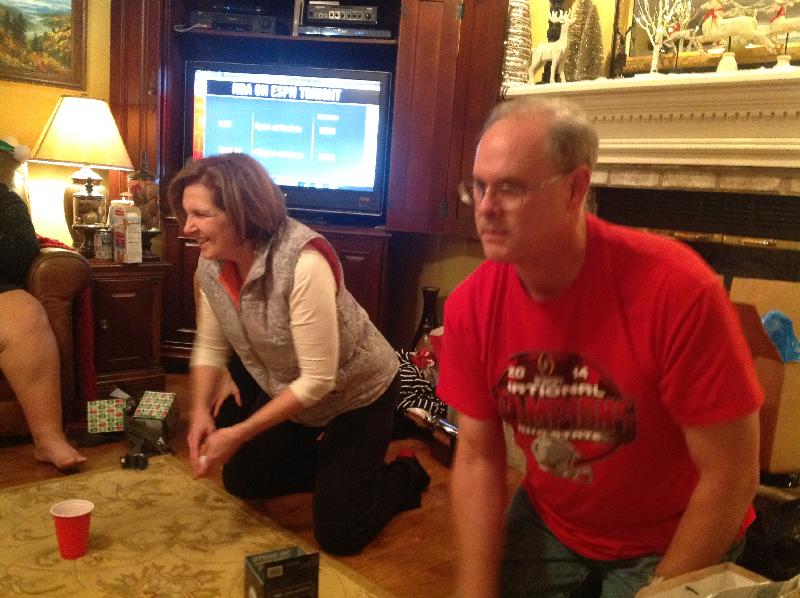 Peggy and Steve Kinney in a competition to see who could get the ping pong balls in the cups.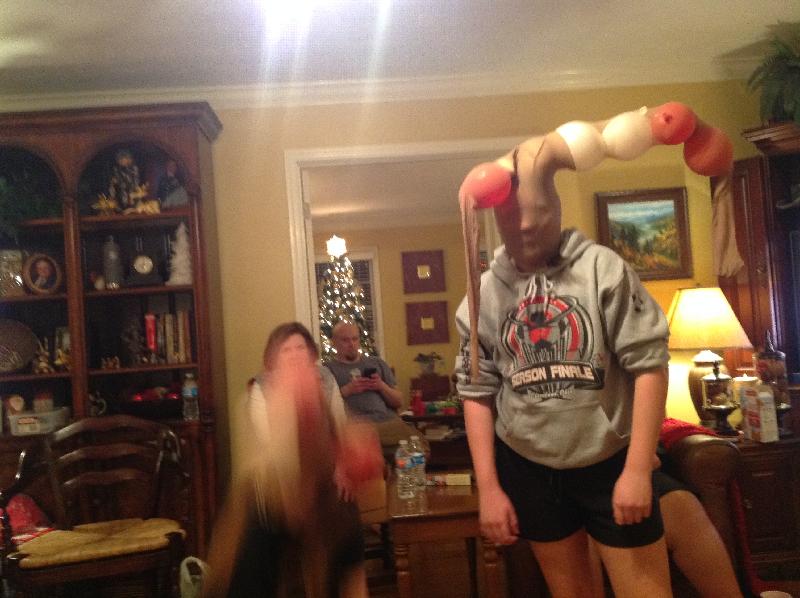 "Reindeer anglers" in Minute to Win It contest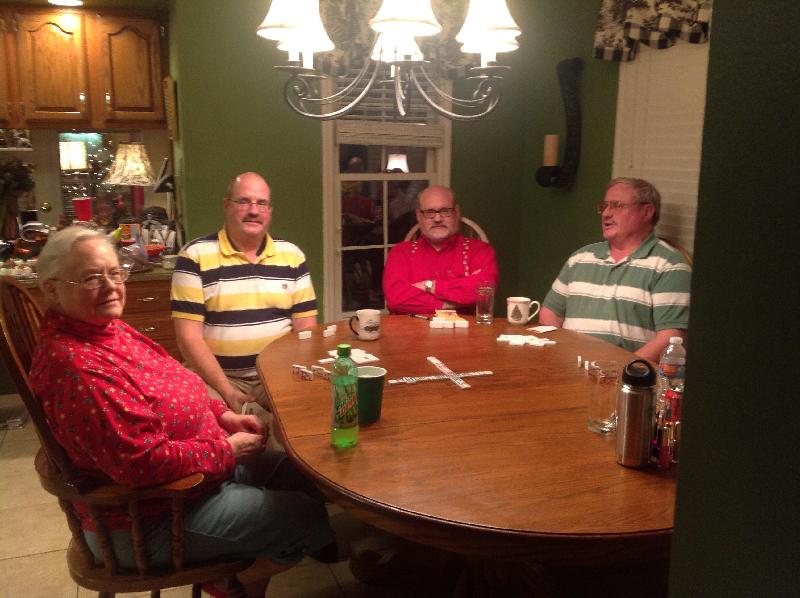 The 4 elder Dugan siblings playing Dominos in the family tradition.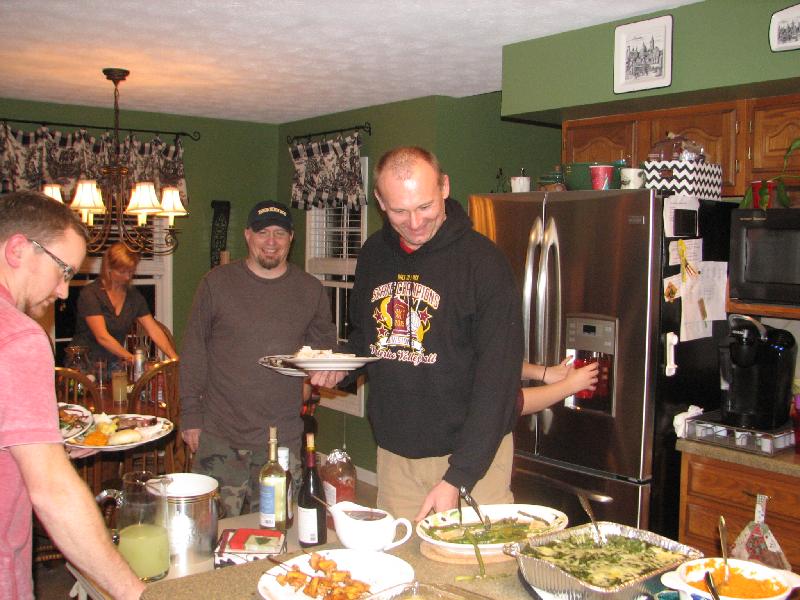 the guys attacking the Christmas Eve spread.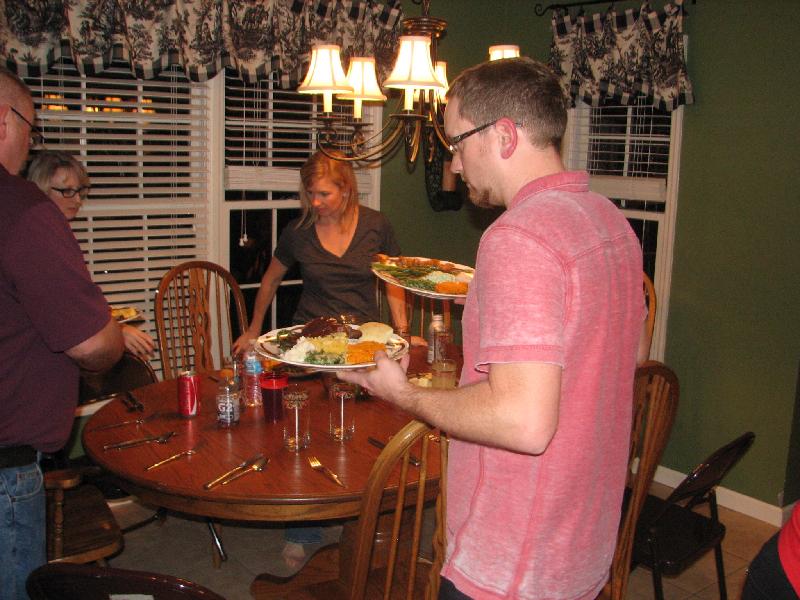 Headed for the kid's table with a couple of plate loads.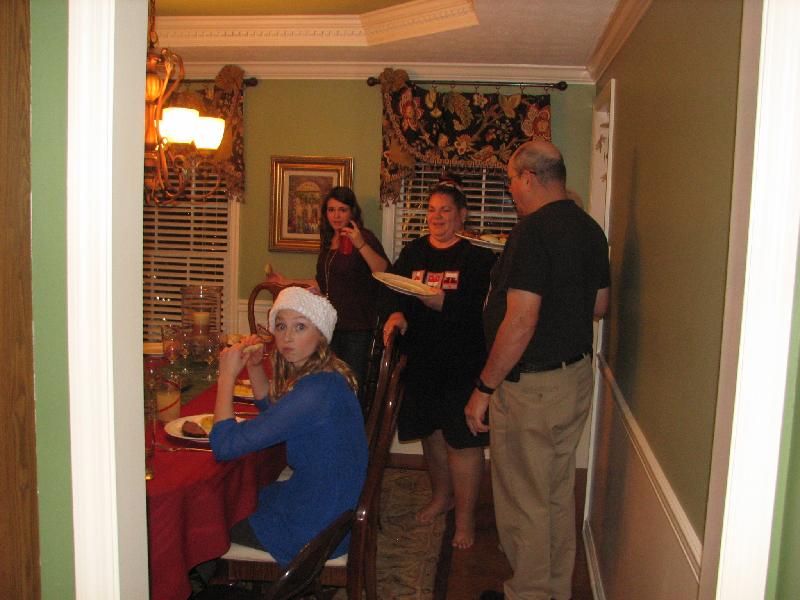 Samantha with a mouth full.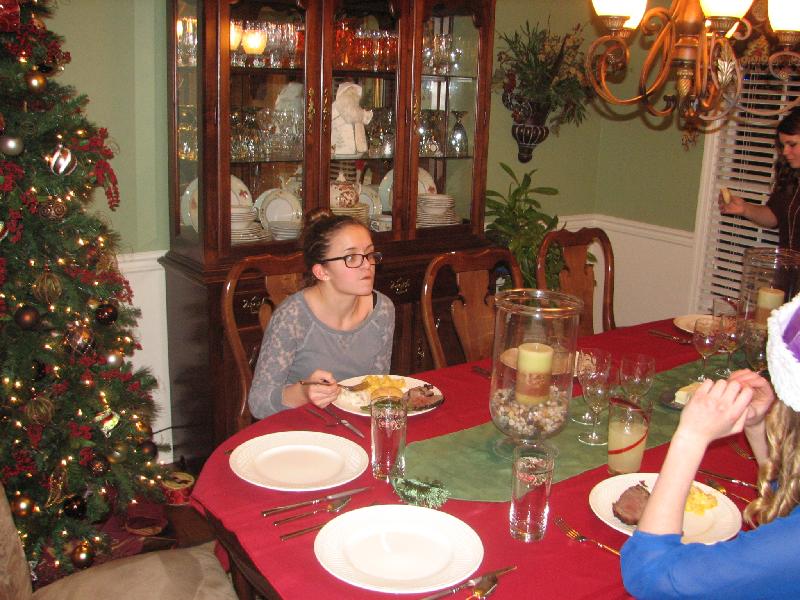 Macey mediitating on her food.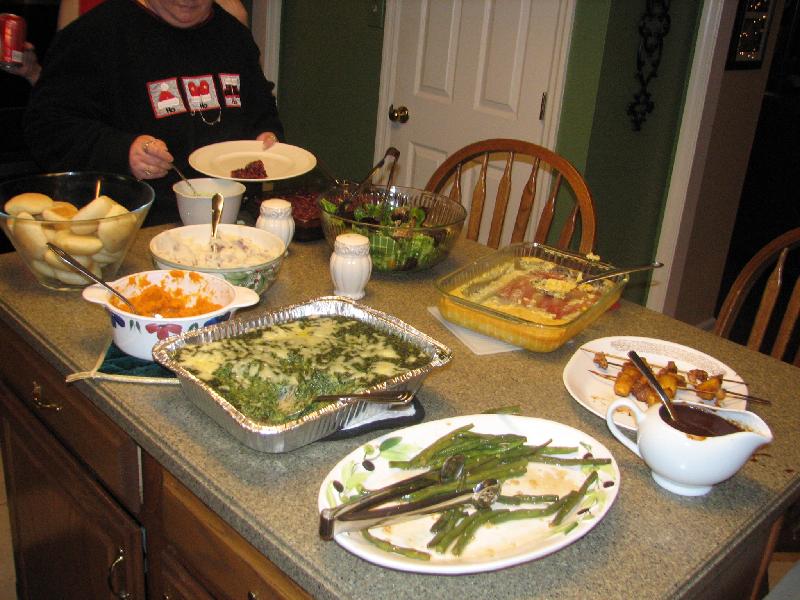 The spread for Xmas Eve dinner.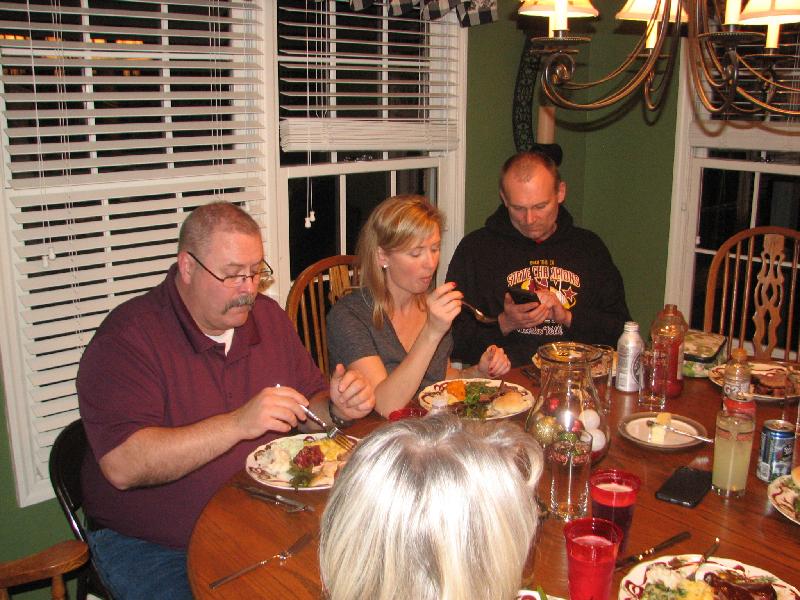 Cousins Jim Kinney and Kathy Schumann doing some serious eating. Scott on the phone.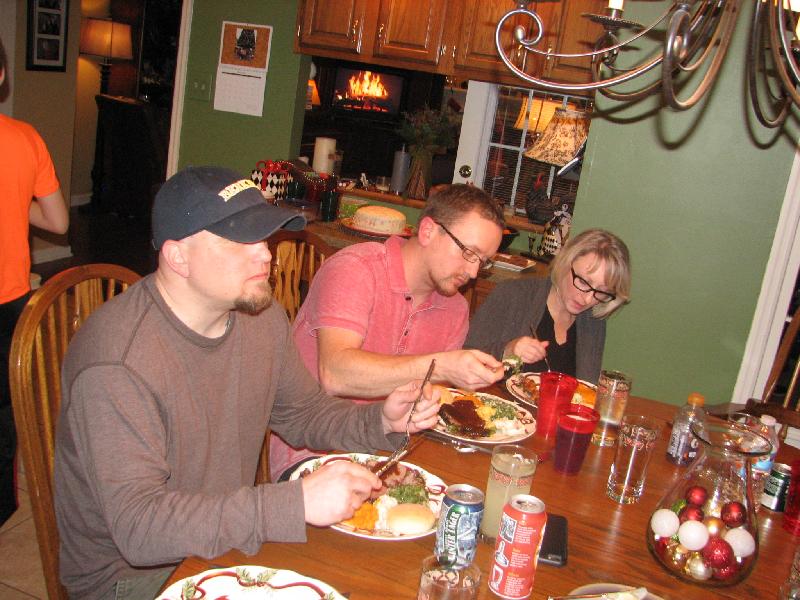 Kevin, Greg, and Meredith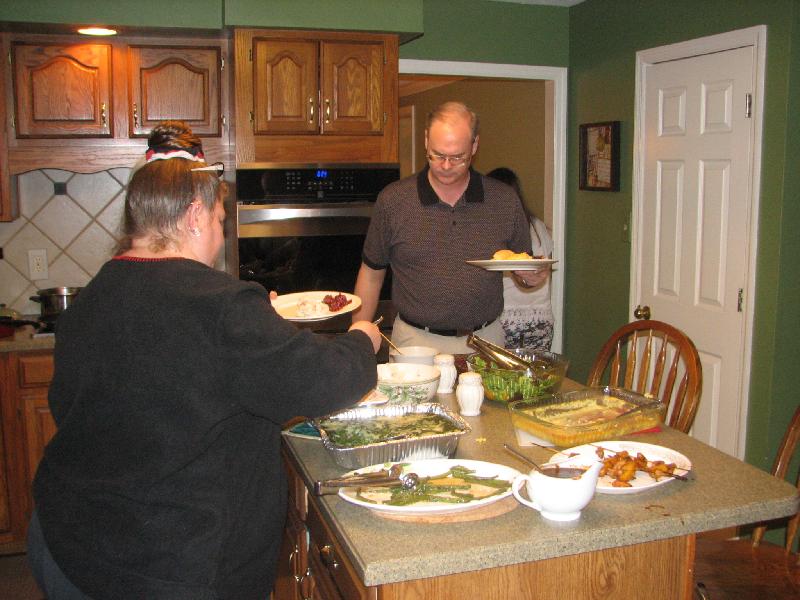 Jeri Kinney and Steve Kinney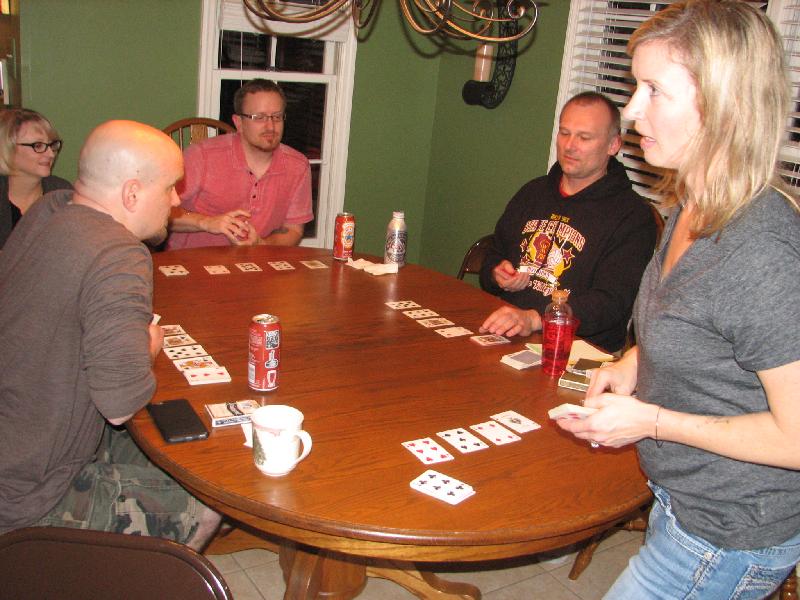 Getting ready for another hand of Nerts. Ready .. Set .. GO!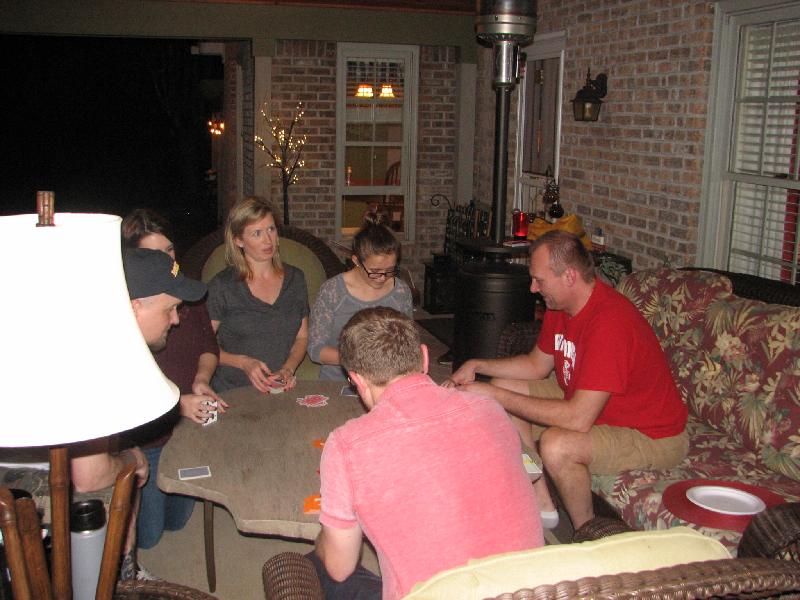 Nerts on the porch. Yes, it was really that warm.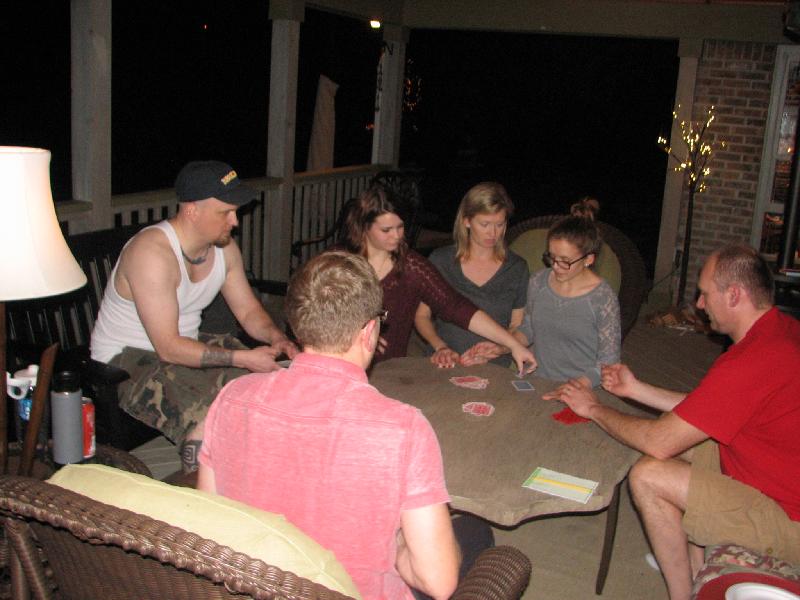 Counting up the points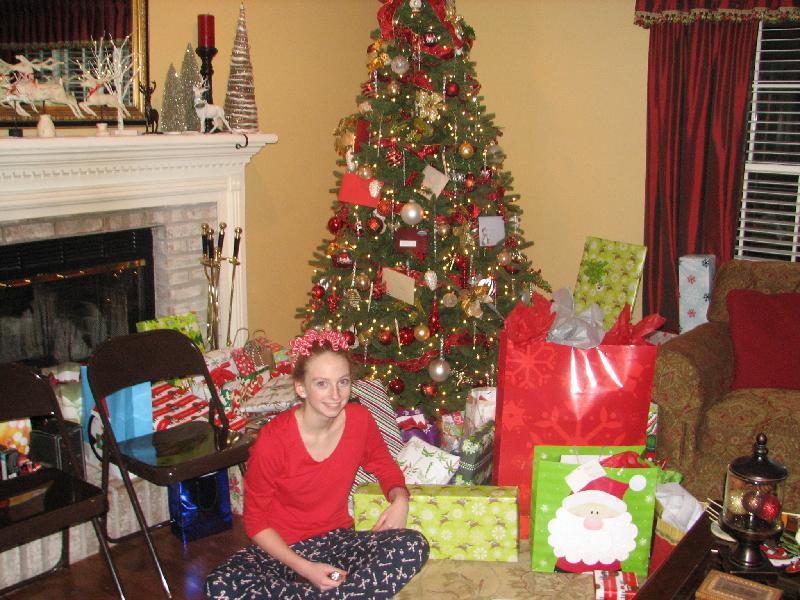 Our lovely Christmas present.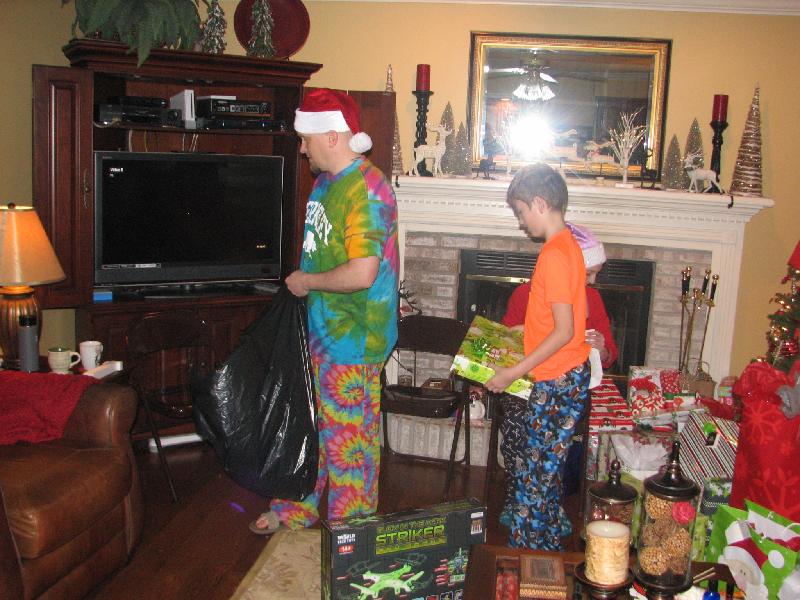 Uncle Kevin and Peyton cleaning up and passing out gifts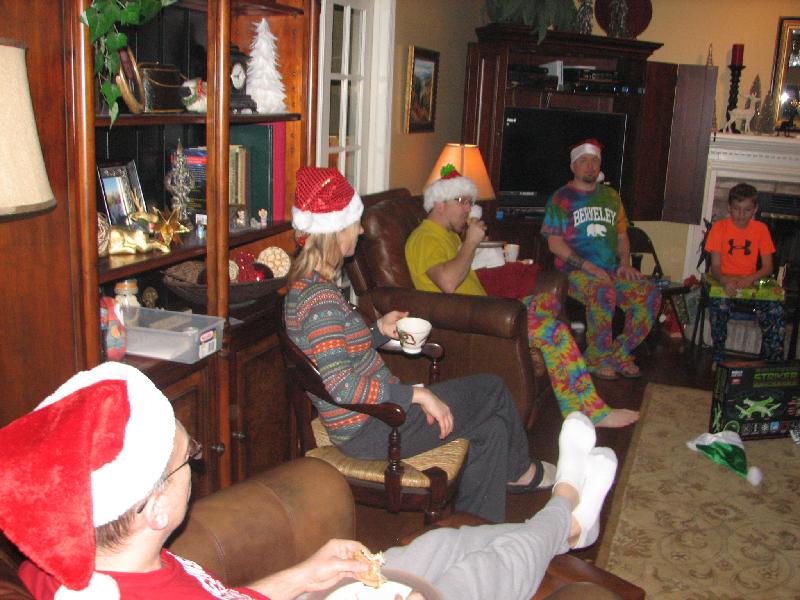 Waiting to open gifts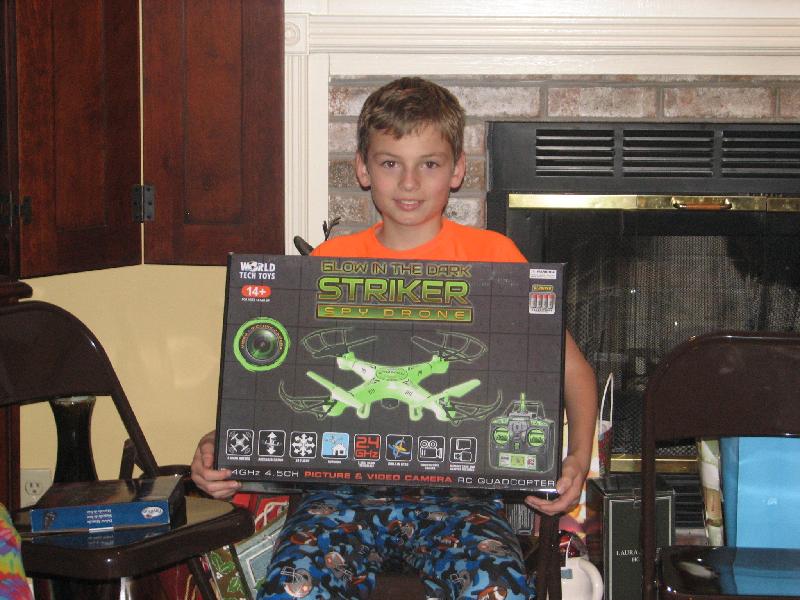 Peyton and his drone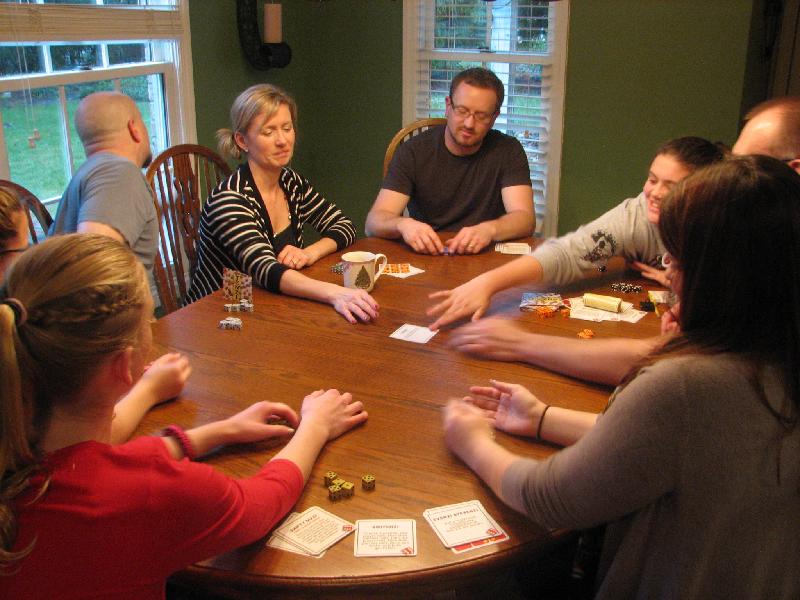 Playing Tenzi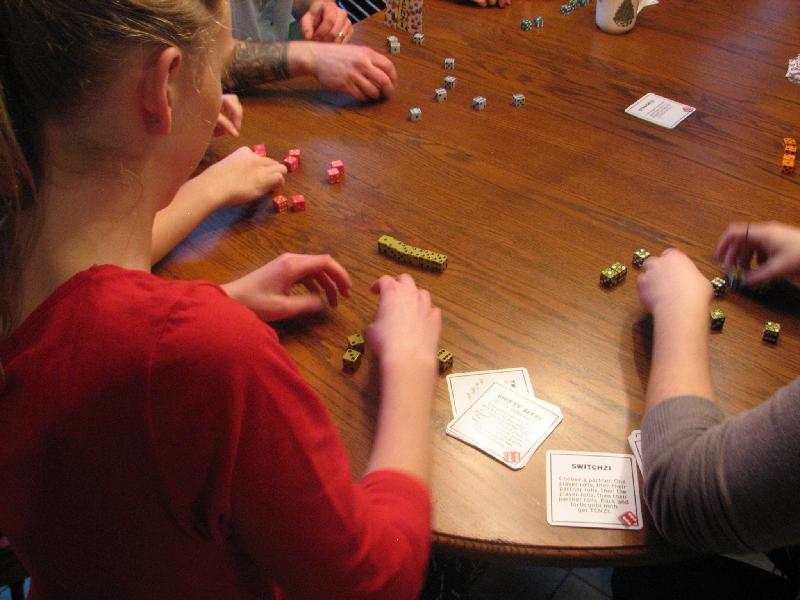 Tenzi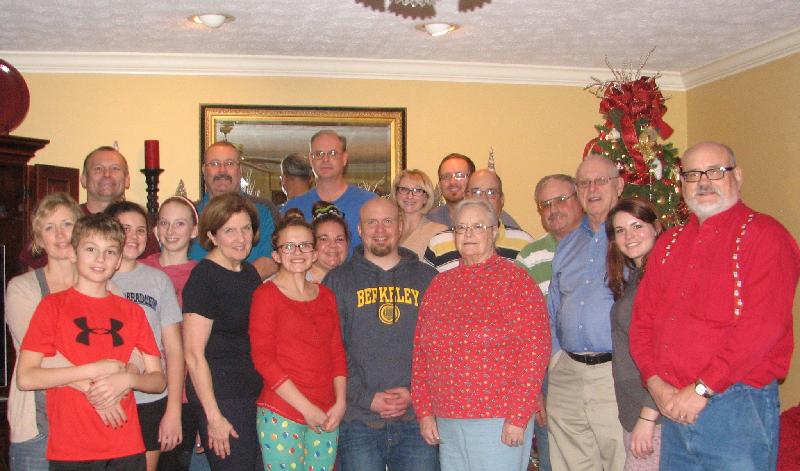 All 19 family members who participated in our celebration.

Back Row: Scott Schumann, Jim Kinney, Steve Kinney, Merediith Dugan, Greg Dugan, Jim dugan, Tom Dugan.

The rest (l-r): Kathy Schumann hugging Peyton Schumann, Riley Kinney, Samantha Schumann, Peggy Dugan, Macey Kinney, Jeri Kinney, Kevin Dugan, Karen Kinney, David Kinney, Emily Kinney, Roger Dugan.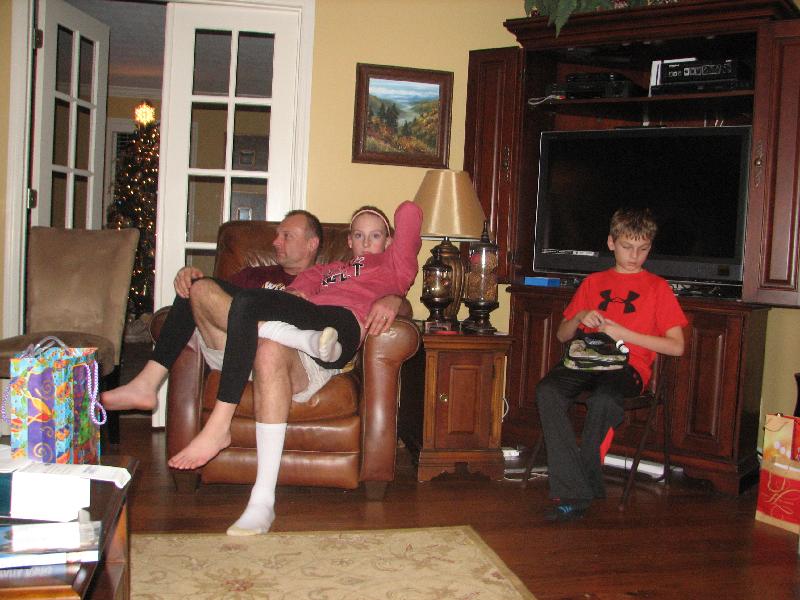 The Schumanns lounging around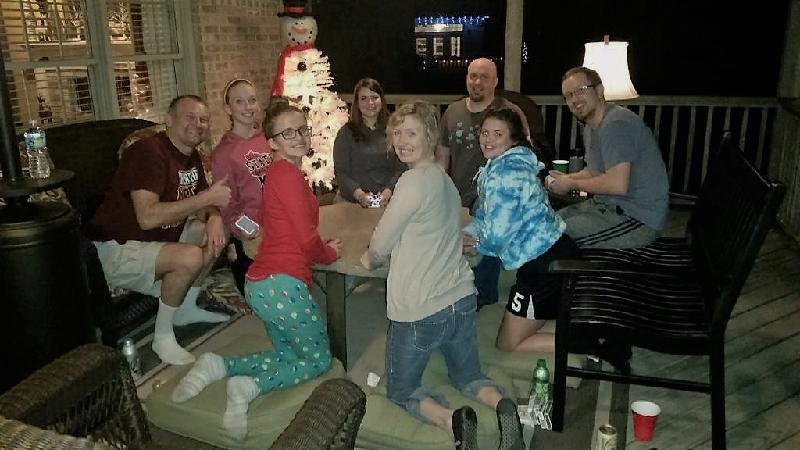 The Nerts crew on the deck enjoying another intense, raucous game.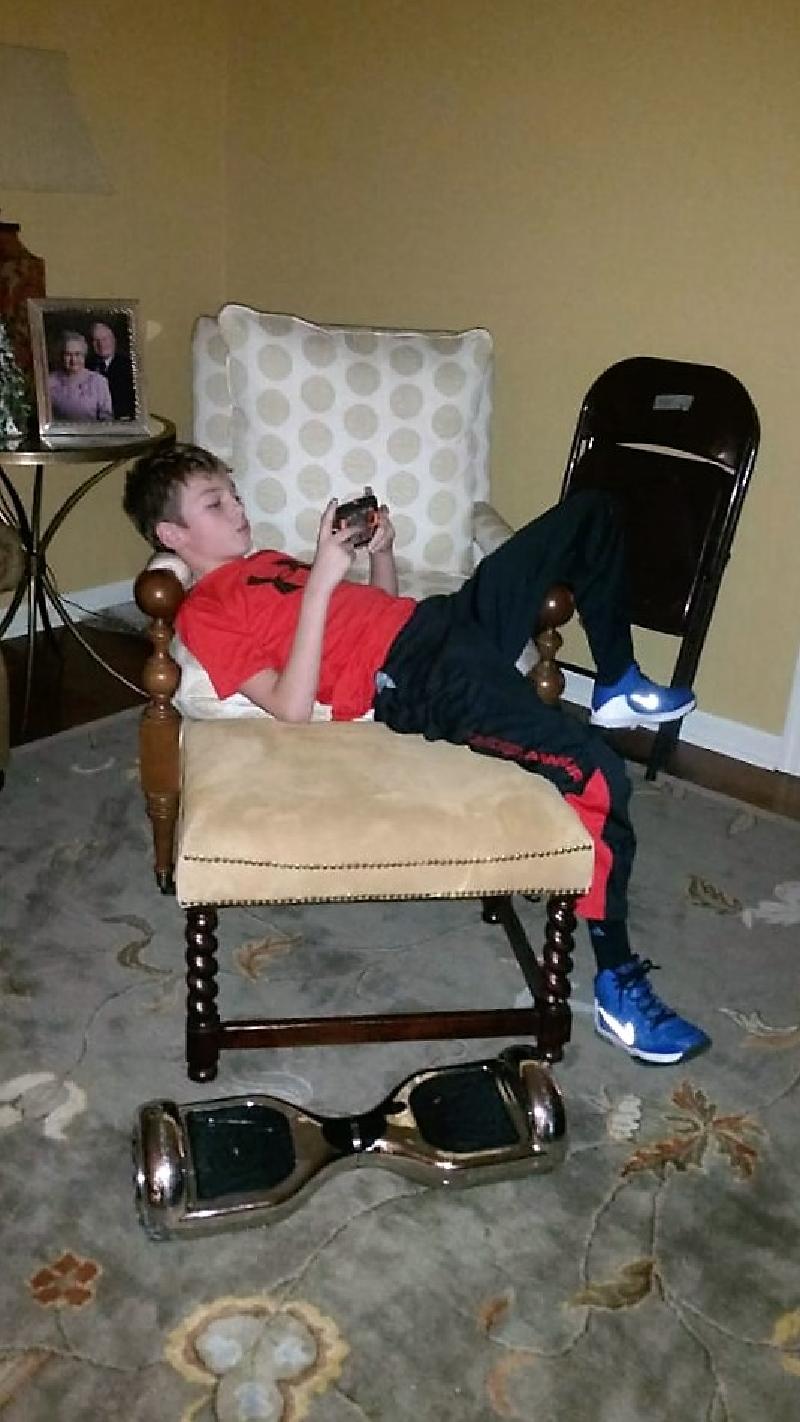 Peyton found a quiet place to watch a video. That is indeed a hover board which the kids rode all over the house and down the street. The older folks were not so adept.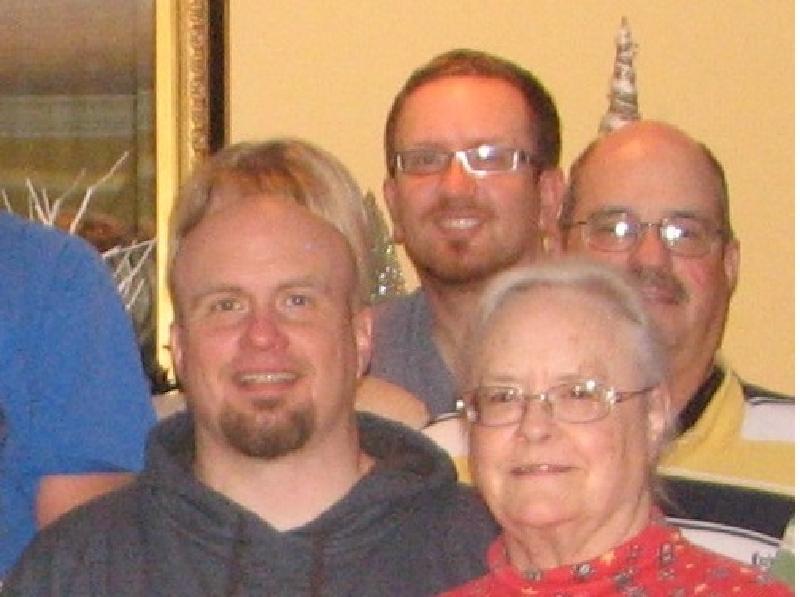 Between takes in the family photo, Kevin suddenly sprouted a full head of hair!!

Sam on the hoverboard on the street. Peyton and Sam mastered the hoverboard quite quickly -- as opposed to the older generations who took a little longer or did not succeed at all.